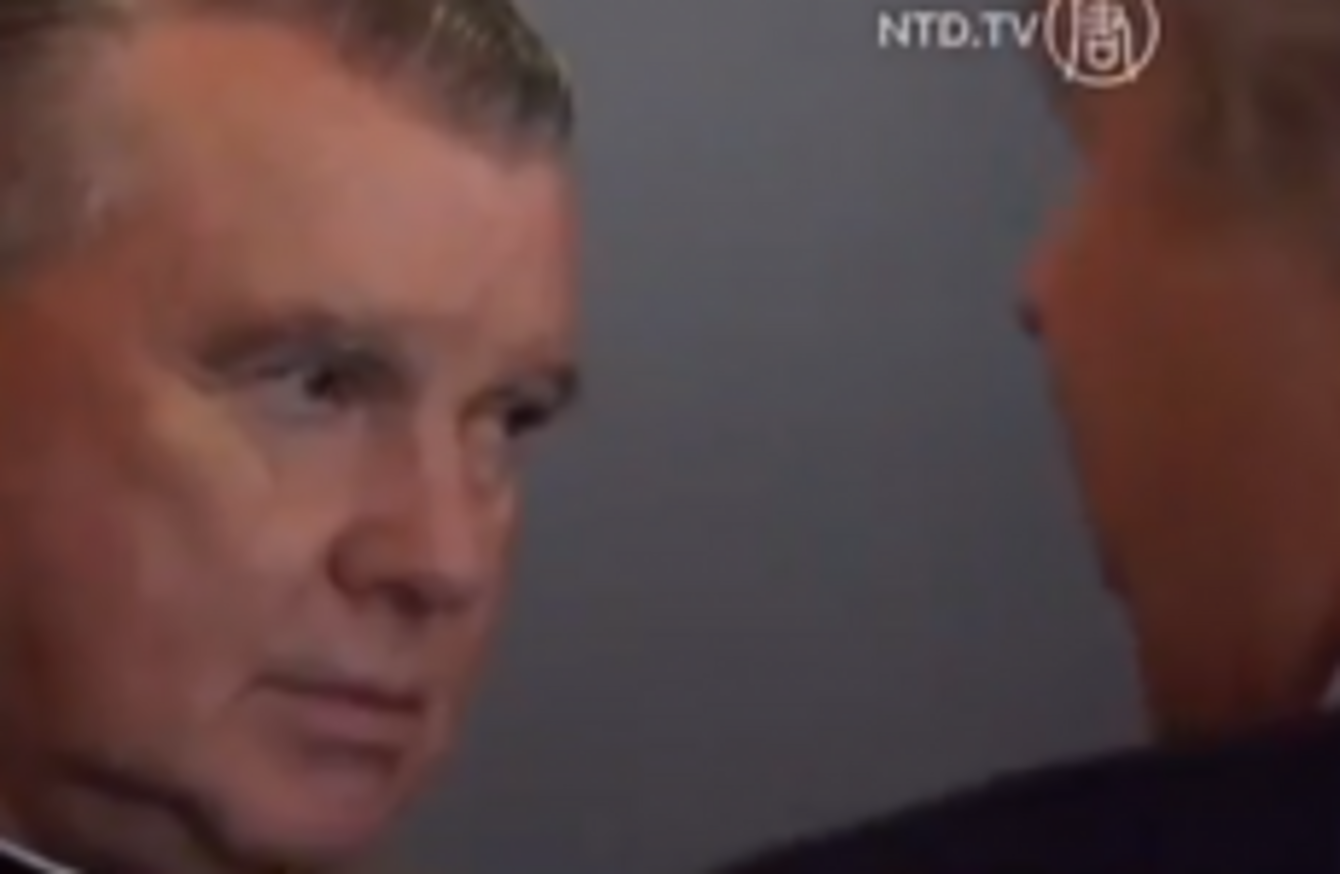 John O'Reilly (L) of the Legion of Christ
Image: NTD.TV
John O'Reilly (L) of the Legion of Christ
Image: NTD.TV
AN IRISH-BORN priest was found guilty in Chile today of sexually a young girl while he was the spiritual advisor of an elite school.
John O'Reilly, 68, was accused of repeatedly molesting the girl, who is now nine, between 2007 and 2010. The court concluded that the abuse began when the girl was five.
"A majority of the court's members take as established, beyond a reasonable doubt, the following facts… that O'Reilly decided to engage in acts of a sexual nature through physical contact with a student at the school," Judge Maria Teresa Barrientos said in her ruling.
O'Reilly was also accused of molesting the girl's older sister but the court acquitted him unanimously of that charge, considering there was insufficient evidence.
The case touches one of the most highly regarded priests in Chile, which granted him citizenship in 2008.
O'Reilly is affiliated with the ultra conservative Legion of Christ congregation, itself beset by sexual abuse, influence peddling and other controversies in various countries.
For years, the Irish priest who arrived in the country in 1984 was the face of the congregation in Chile.
His case follows a formal denunciation of the order's founder Mexican-born Marcial Maciel after several cases of child abuse and for having fathered several children. Maciel, who died in 2008, was also said to have been addicted to morphine.
The conservative group, founded in 1941, managed for decades to hide complaints against Maciel, who enjoyed the protection of high-ranking Vatican officials during the pontificate of John Paul II.
Sentencing in O'Reilly's case was set for November 11. Prosecutors have asked for ten years.
O'Reilly has so far refused to testify. Upon entering the audience today, he simply told reporters: "God knows."
- © AFP 2014.