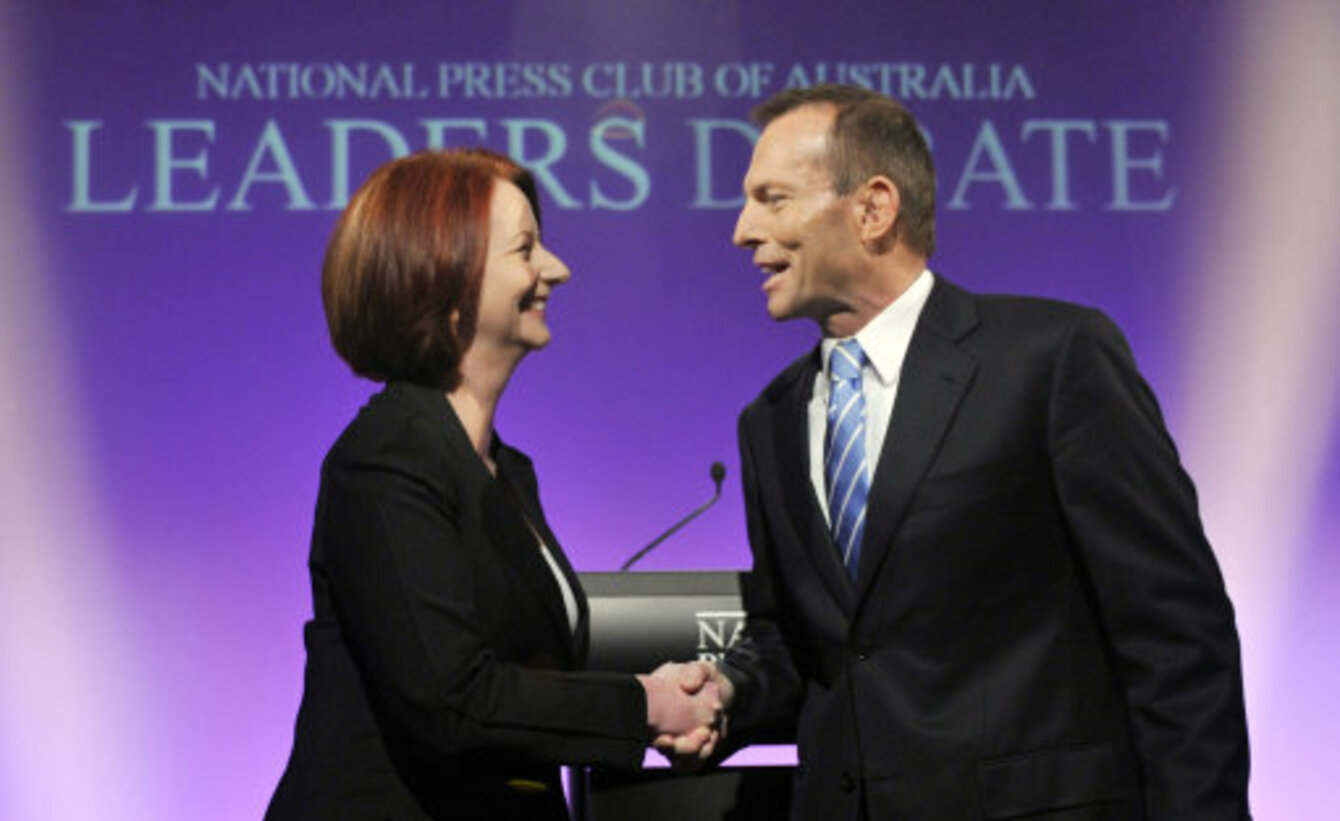 IN THE FIRST TIME in nearly 70 years, Australia faces a hung parliament.
Voting is still taking place: analysts are predicting 73 seats for the Liberal coalition, 72 for the Labour Party, one for the Greens, and four for independents – leaving both Labour leader Julia Gillard and Liberal coalition headed by Tony Abbott short of the 76 seats needed for an overall majority.
Abbott said it was clear Labour had lost its "majority and legitimacy". Meanwhile, incumbent Prime Minister Gillard has begun negotiations with independent candidates, saying: "It is clear that neither party has earned the right to government in its own right."
Gillard has reportedly held preliminary talks with four independents and a Green candidate.
However, Abott had derided the possibility of a any such coalition, remarking "It's certain that any Labour government emerging from yesterday will be chronically divided and dysfunctional."