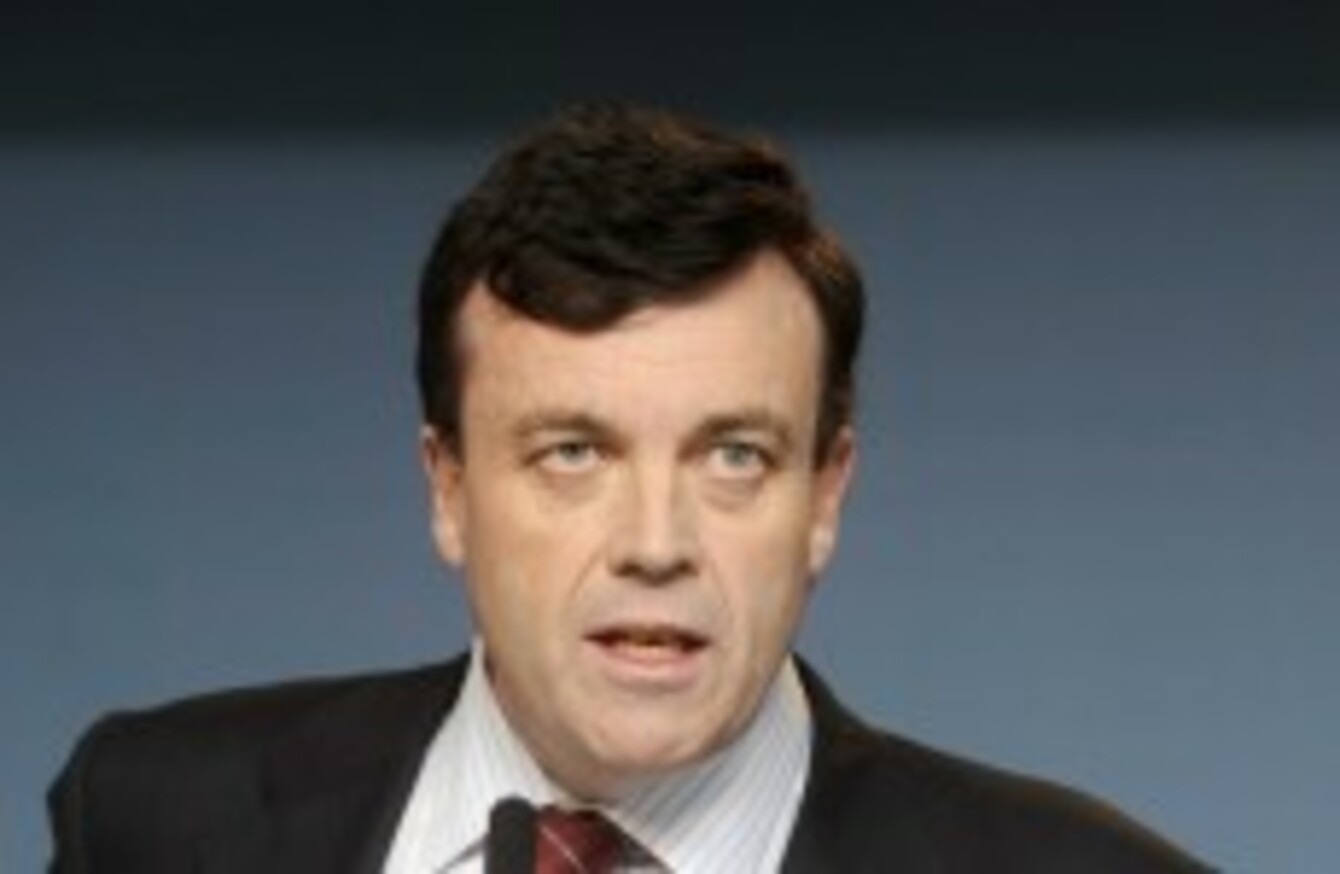 Then finance minister Brian Lenihan
Image: Photocall Ireland
Then finance minister Brian Lenihan
Image: Photocall Ireland
A 2008 REPORT by global financial advisory firm Merrill Lynch underestimated the cost of the banking bailout to the Irish taxpayer by €47bn.
The report, which was commissioned by the previous Fianna Fail led government, found that the upper cost of  bank recapitalisations would be €16.4bn. The state paid €7.3 million to Merrill Lynch for banking consultancy services during 2008 and 2009.
The Merrill Lynch document was released to Sinn Fein finance spokesman Pearse Doherty as part of a freedom of information request.
Speaking to TheJournal.ie, Doherty said that paid advisors have an obligation to come before any bank inquiry.
These companies were paid handsomely for their services, and if a sovereign state asks them to participate (in an inquiry) it's important for them to do that.
The Merrill Lynch report outlines many measures which were included in the formation of the National Asset Management Agency. It found that shifting the bad loans from the bank's balance sheets would have to be paid for almost entirely by the government, as international investors would most likely be put off by the level of risk involved.
The report said:
Creating a Nationalised Bank would enable the Government to cleanse the Irish financial system from low quality loans
Doherty said that there needed to be clarity on how the estimates provided to the government of the time could be so wide of the mark. He said that the finding of the report that Irish Nationwide, which eventually needed €5.4bn in cash injections, would only need €428 million, was particularly shocking.
"How were they able to look at Irish Nationwide and say that they required a small amount of capital?"
He said he was not confident that the government would organise a "meaningful bank inquiry" any time soon, and that doing so while former executives at Anglo Irish Bank are still on trial was impossible.
He said the bank inquiry should not limit itself to what the government and oversight bodies of the day did in the run up to the banking crisis.
I would like to focus not just on what the last government and the regulator did, but also on the accountancy and auditing practices of the time. That's where the real lesson is to be learned-there's no guarantee that this won't happen again in 10 or 20 year's time.
Updated 15.04