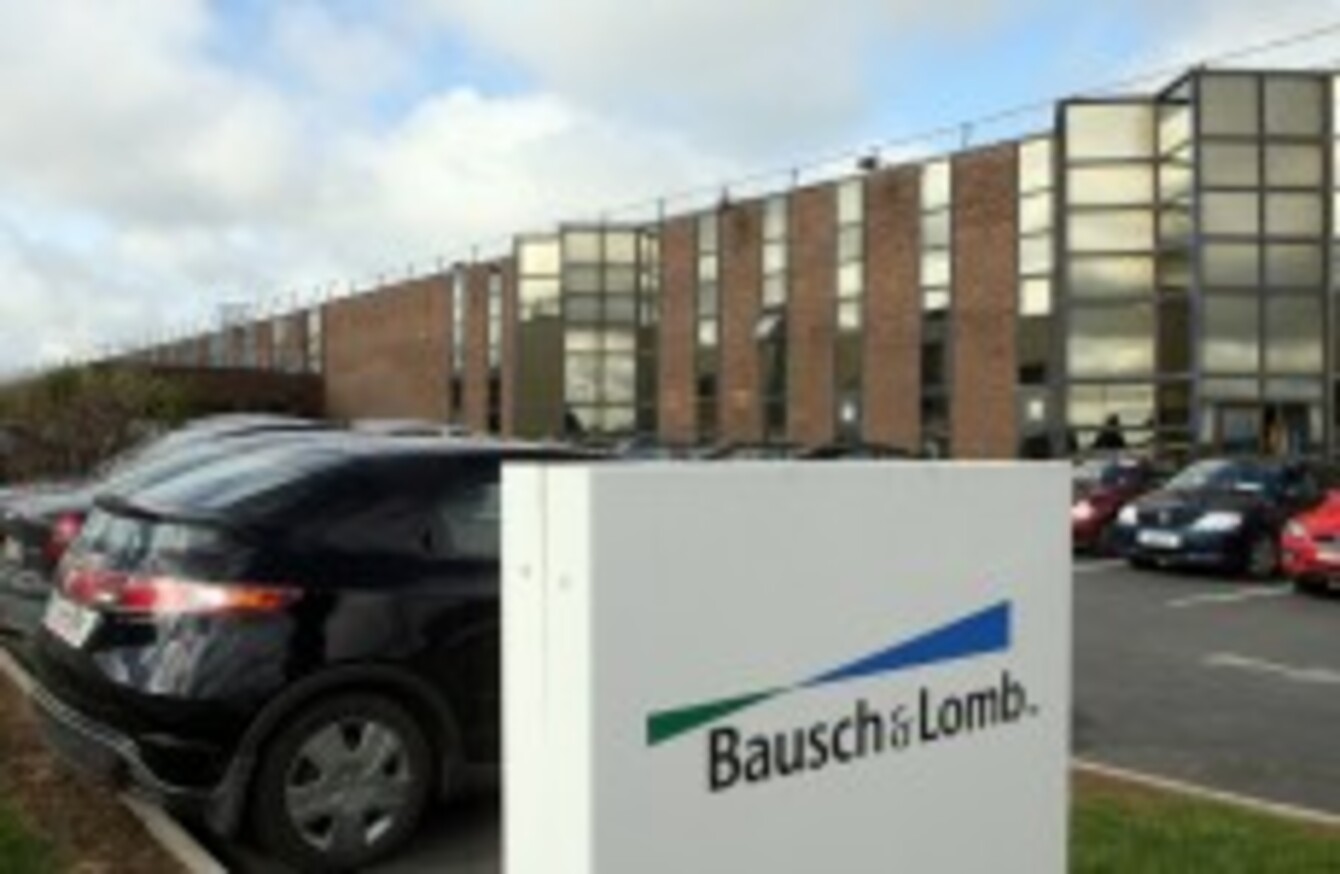 Image: James Horan/Photocall Ireland
Image: James Horan/Photocall Ireland
Updated 5.07pm
SIPTU REPRESENTATIVES MET with a number of local politicians in Waterford earlier today to discuss the threat of job losses and wage cuts at the Bausch and Lomb manufacturing plant in Waterford.
Last Thursday, Valeant, the company which controls the contact lens manufacturer, said it would close the plant if the union did not agree to a 20 per cent pay cut and 200 redundancies. Speaking yesterday, SIPTU sector organiser Alan O'Leary said the ultimatum had "hit workers like a lightening bolt".
"If the large number of indirect jobs linked to the 1,200 manufacturing jobs at Bausch and Lomb including suppliers, cleaning and catering staff, transport workers and local shops are considered, the impact of these threats if followed through, would be devastating to the South East region," he said. "Governmental assistance and support to prevent this from occurring must be a top priority."
Full support of local politicians
Speaking after the meeting, Sinn Féin's David Cullinane said all Oireachtas members present today have sought an urgent meeting with the vice president of Bausch and Lomb, Angelo Conti.
"It is important that he and the company management understand the importance of maintaining as many jobs as possible and the future of the plant long-term in Waterford," he said.
"No stone can go unturned and there is a clear responsibility on the Government to provide support and assistance," he added.
It is important that the trade unions and the company management are given the time and space to negotiate in good faith to get the best outcome for the workers and their families.
Talks
SIPTU's Vice President Patricia King has sought a meeting with Minister Richard Bruton to find out why workers and the union were not informed of talks between his department, the IDA and Valeant that had been going on for months before the announcement last week.
Workers have been given until 17 June to reach an agreement on the wage cuts and job losses.
"This is an unrealistic timeframe and the union is considering requesting the urgent assistance of the Labour Relations Commission and Labour Court to assist in brokering a more balanced resolution," O'Leary commented.
SIPTU will be entering into formal negotiations with Valeant tomorrow morning.
First published 1.02pm