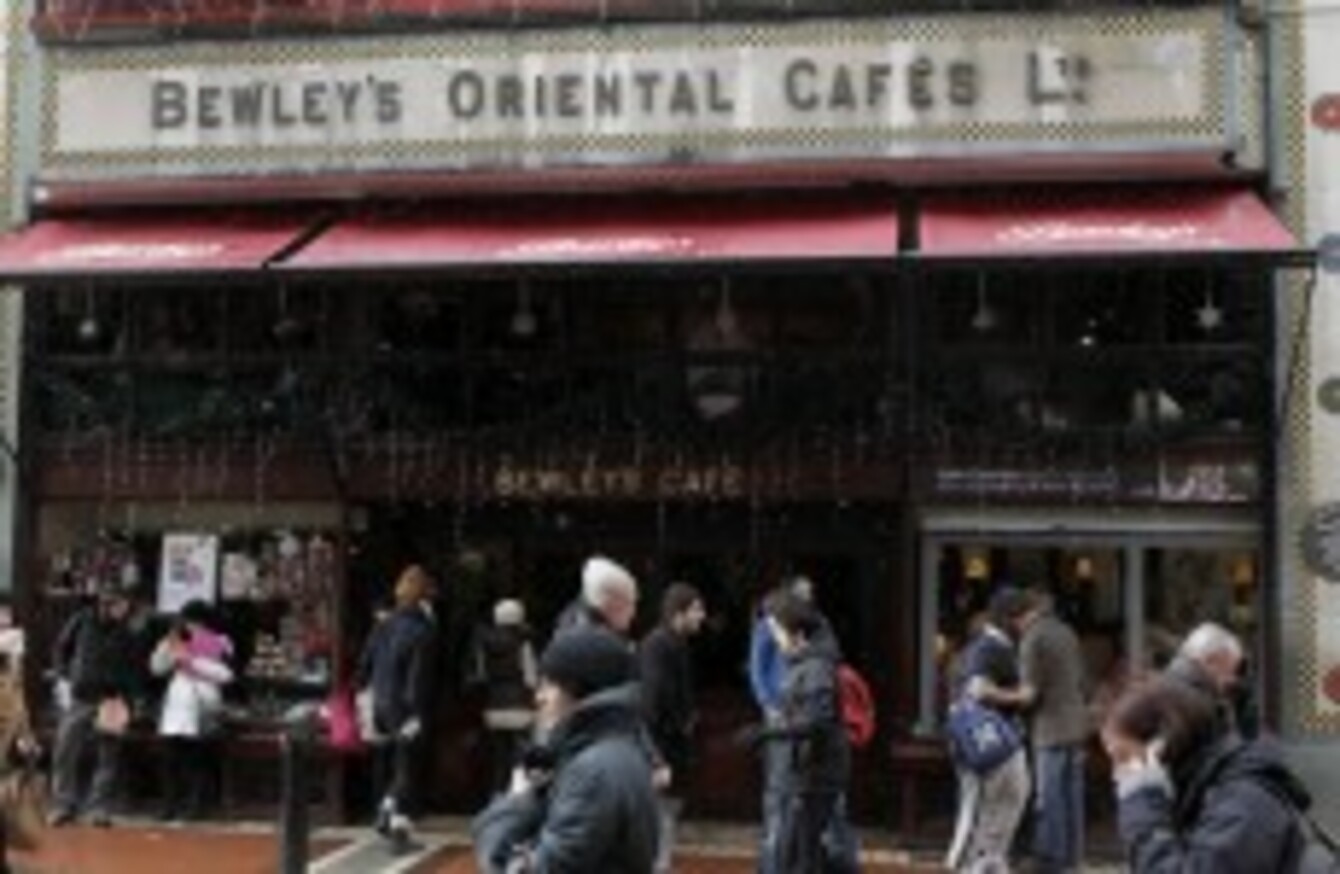 Image: PA Archive/Press Association Images
Image: PA Archive/Press Association Images
THE TENANT OF Bewley's Café premises on Dublin's Grafton Street will continue to pay €1.5 million in rent after the Supreme Court upheld an appeal against a decision that mandated a reduction.
The landlord, Johnny Ronan-controlled Ickandel Limited, had appealed a judgment secured by Bewley's in the High Court last year against the upward-only nature of the rental contract agreed 35 years ago.
The last rental agreement was struck on January 1 2007, at the height of the property bubble, when rental costs on Dublin's main shopping streets were among the highest in the world.
The appeal followed a decision by Mr. Justice Charleton in the High Court last year which stipulated that the rent must come down.
The case was appealed to the Supreme Court by Ickandel, which had its loans transferred into Nama when the economy collapsed.
Original judgment
Delivering his original judgment, Justice Charleton said that from the time of signing the contract "there had been marked deflation in the rental and housing purchase sector", and that "the last rent was at the height of the property price inflation that undermined the Irish economy".
He found that the parties had agreed never to fall below the initially agreed rent, but not "for anything other than a fair and open market rent".
Reaction
Bewleys say they are "immensely disappointed with the judgment" and will consider it with legal advice.
Group CEO John Cahill said:
"The landlord has managed to achieve an oppressive rent of €1.5million that was set in 2007, at the height of the unsustainable property bubble and is double the market rate at 1 January 2012."
He continued:
All we have sought is an acknowledgement of economic reality and fair treatment with a rent that reflects market values, but this has been blocked by Nama and the landlord.
Retail Excellence Ireland said that today's decision is bad for jobs and investment in the domestic economy.
Chief executive David Fitzsimons said: "This decision will simply undermine a potential return to stability in the domestic economy and will lead to the loss of vulnerable jobs in the Irish retail industry."
The decision of the Supreme Court to apply the terms of this onerous lease proves how out of kilter legacy commercial leases are with a turbulent domestic economy.