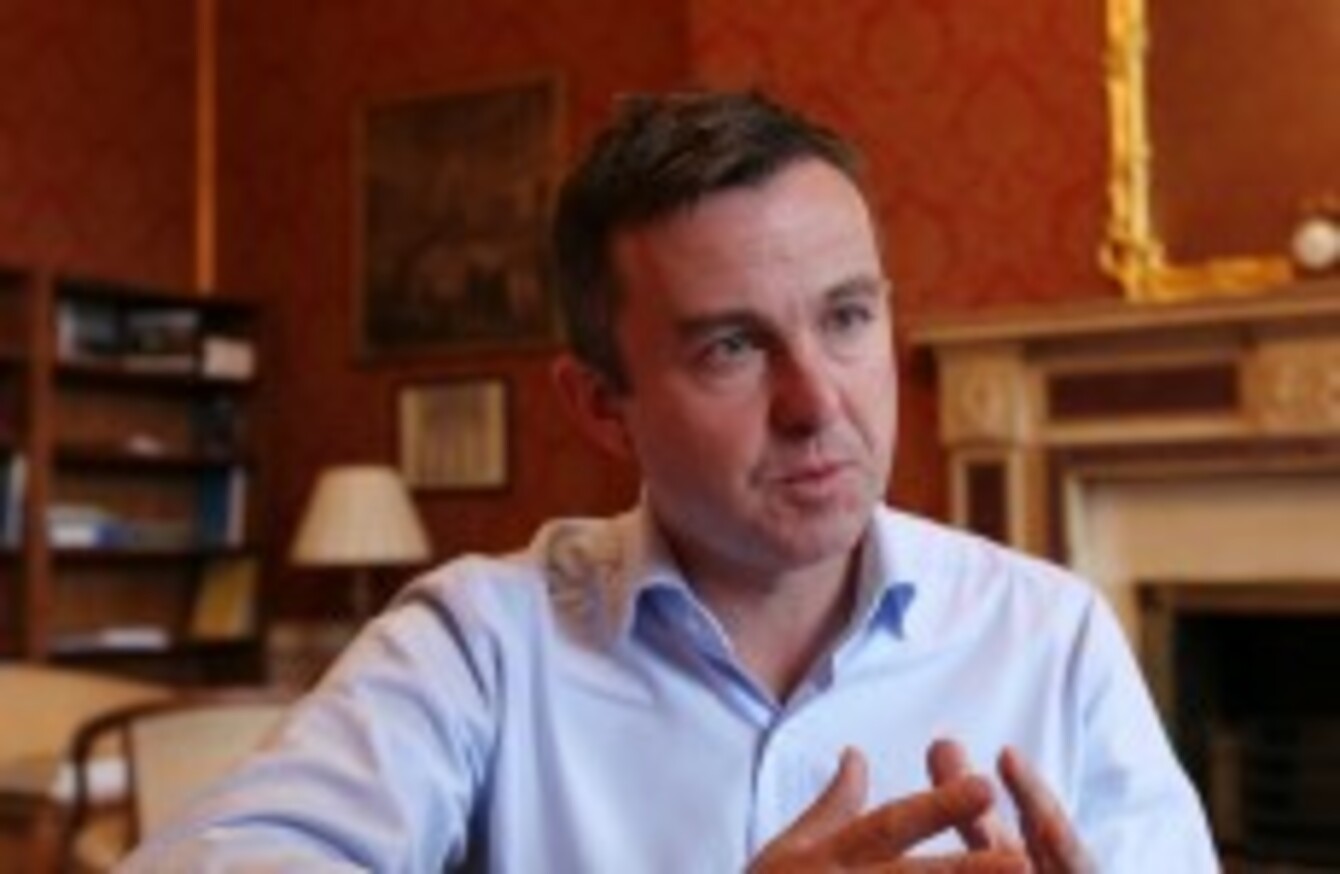 Minister of State for Public Service Reform and the Office of Public Works Brian Hayes TD
Image: Sam Boal/Photocall Ireland
Minister of State for Public Service Reform and the Office of Public Works Brian Hayes TD
Image: Sam Boal/Photocall Ireland
MINISTER OF STATE Brian Hayes is in Brussels today to meet with EU finance ministers about the forthcoming budget for the bloc.
Hayes underlined the importance of ministers reaching a conclusion on the matter today. While acknowledging that "difficult financial adjustments" needed to be made, he also said that consistency in investing in economic growth and job creation was imperative, reports RTÉ.
An increase in spending has been proposed by the both the European Parliament and the European Commission, however Britain, the Netherlands and Sweden are arguing for a reduction.
EU leaders will debate the contentious question of a €1 trillion budget between 2014 to 2020, which has provoked veto threats from several member states.
British Prime Minister David Cameron and German Chancellor Angela Merkel have been holding tense talks this week on the topic – with Cameron calling for the EU budget to be frozen or cut and Merkel advocating an increase, the BBC reports.