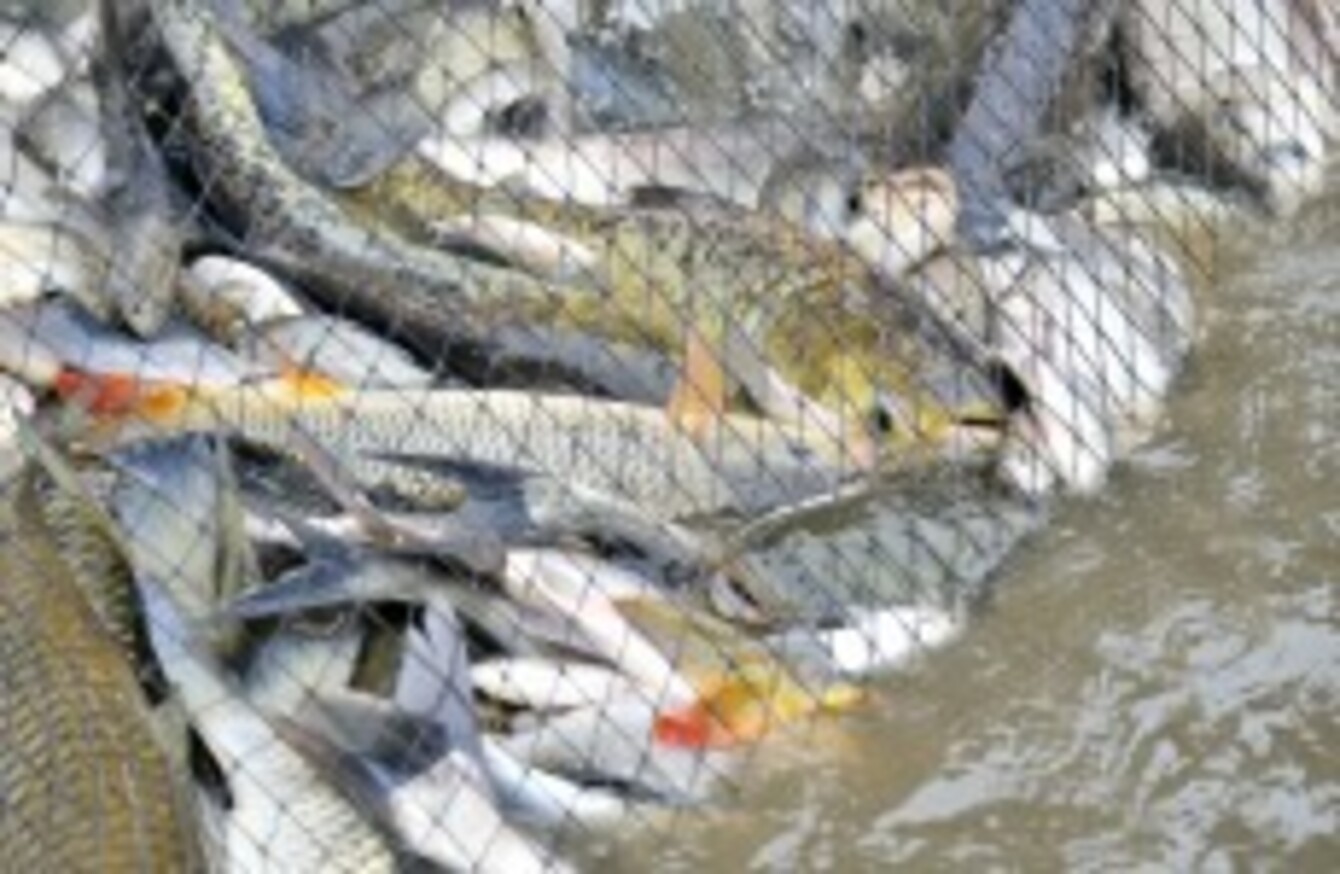 Fishing - one of Ireland's most recession-proof businesses, we found this week.
Image: Shutterstock
Fishing - one of Ireland's most recession-proof businesses, we found this week.
Image: Shutterstock
EVERY WEEK THEJOURNAL.IE brings you a round-up of the week in business, from major corporates to start-ups.
So, if you feel like you're missing out, read on for the must-knows from this week's business and economics news.
Need to know
The Government was on the receiving end of two loud-and-clear warnings over the amount it should cut from the budget in October. Both its own fiscal watchdog, the IFAC, and the troika's good-cop, the IMF, sent warning shots across the bows of a Government that looks increasingly likely to ignore those warnings and cut less from the budget anyway. Political pressures being what they are, you can see where they're coming from, but the signal here is clear: the recovery is fragile, margins are tight, and missed targets won't be looked upon kindly by Europe.

 
One of the highest profile names in the Irish medical sector, Covidien, was bought out by US devices giant Medtronic for a whopping €32 billion, which will definitely be one of the biggest M&A deals of the year. Both companies will retain the majority of their staff in the US, and the move has predictably been lashed as a cynical one designed to take advantage of the benevolent Irish tax regime. Considering that the new outfit will be able to bring in a total of €13 billion in non-US revenues to Ireland rather than sending them back to face the US taxman, those suggestions might not be too far off the mark.

Nice to know
Carphone Warehouse could be the next operator of an Irish mobile network, thanks to competition laws around the takeover of 02 by Three. The Irish Times reported this on Wednesday, with Carphone Warehouse promising to shed more light on the situation next week…watch this space.
Argentina is facing a massive debt default after a US court said that it must pay back hedge funds that have refused to restructure debts incurred when the country pulled a $100 billion debt default in 2002.

An expert panel has urged Aer Lingus to pay more towards the gaping €780 million hole at the heart of its pension scheme. The Labour Court said that the airline had to step up, and with profit writedowns, pressure from Ryanair, and industrial relations strife to deal with at the moment, it looks like it's going to be a fraught year for Aer Lingus.
A former Nama official has joined the board of a commercial property outfit. It later transpired that he is also advising Denis O'Brien on his property dealings.
Retrospective recapitalisation of Irish banks is looking increasingly unlikely after Brussels briefed heavily this week that it wasn't going to happen. In public, the Department of Finance isn't giving up the ghost, but one senses that the chances of getting a deal on this particular part of our debt burden are receding fast.
The Irish Times reported that Sean Quinn and the rest of his family are suing the State, among others, for €4.5 billion in lost revenue after they say illegal loans were foisted on them by the former Anglo Irish Bank.
Now you know
Irish company Boulder Media is going to be re-animating (sorry) the long deceased Danger Mouse cartoon

Ryanair continued the charm offensive in the war for passenger numbers. Now you can heat your baby's bottle on-board
The Oireachtas special committee on global taxation was told by TCD academic Jim Stewart that almost half of Irish-registered firms' profits 'cannot be taxed'. Awkward, given last week's news on the Apple tax deal…rotten to the core?
The outbox
There's been a warning on crowdfunding… Coca Cola are the new sponsors of Dublin bikes… the Oil & Gas sector is set for higher taxation… KBC Bank is thinking of leaving the Irish market… fishing is apparently among the most recession proof businesses in Ireland… and finally, it turns out Ireland is paying more for alcohol than anywhere else in Europe.
One for the road
Clerys boss Bob Parker hit out at what he described as a 'very cold environment' on O'Connell street.
Do you think the government or Dublin City Council should make more of an effort to make the city a good place for retailers to make a living?

Let us know what you think the most important business stories from the week were in the comments…