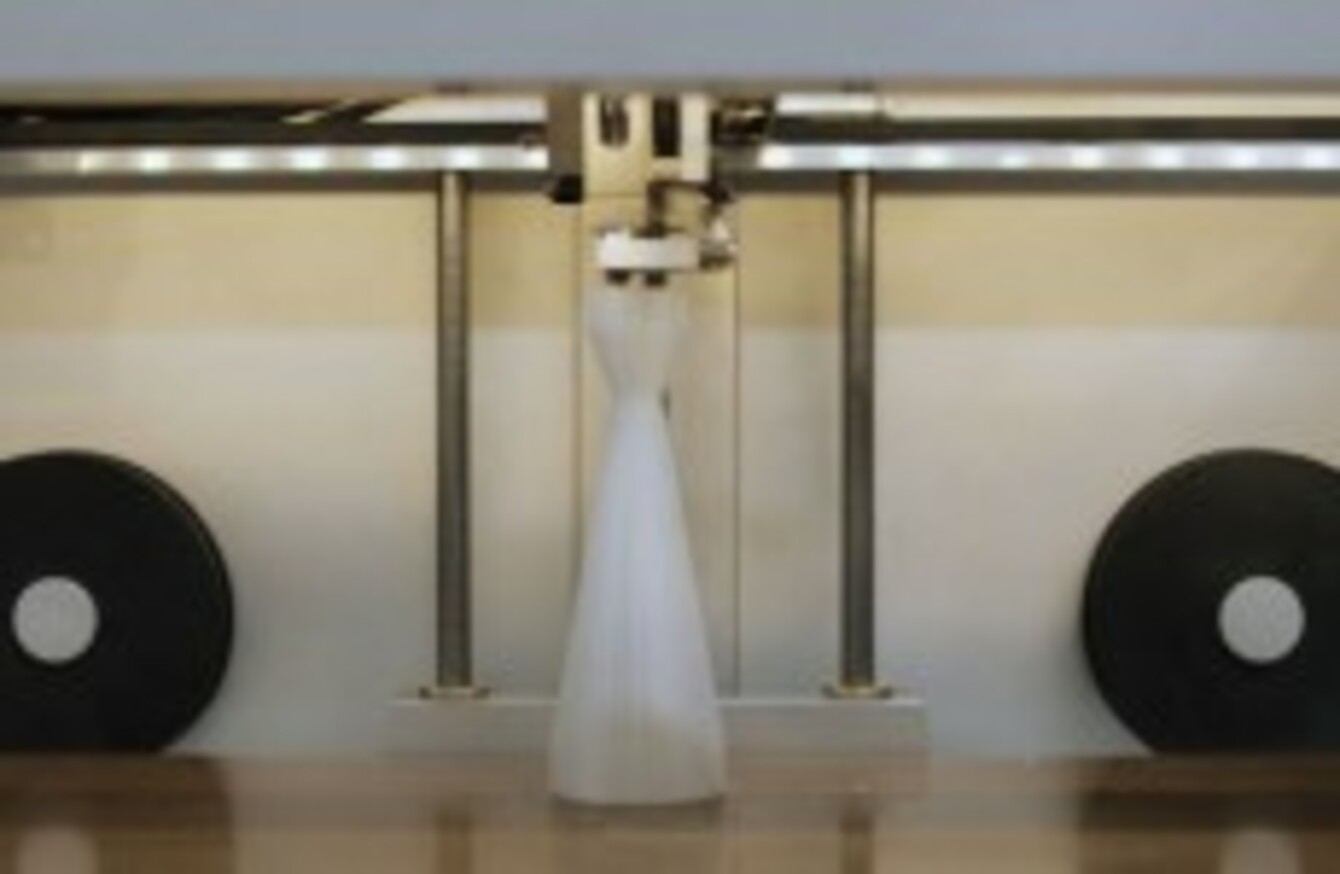 Image: MarkForged/Vimeo
Image: MarkForged/Vimeo
USING PLASTIC TO 3D print objects is handy and cost-effective, but while it's a common material, it isn't exactly sturdy.
The Mark One hopes to solve that as it's the first 3D printer to use carbon fiber, a lightweight and strong material which will help improve the type of objects printed out.
It's has two print heads so you can print two materials side-by-side in one job and is small enough to fit on a desk beside your computer. Carbon fiber would be used as a filler material, but you have the option of printing out objects using it alone.
Carbon fiber is used to make parts for cars, planes and space shuttles and while useful, manufacturing parts using the material is both a complex and expensive process. 3D printing these objects would help reduce the costs and allow both commercial and personal users to create more varied items.
According to Popular Mechanics, the real-world applications of 3D objects like prosthetics would increase as they would have the durability and sturdiness necessary to test them out.
The Mark One will be made available for pre-order next month, but the makers Mark Forged is taking signups and expect to ship the printer sometime in the second half of 2014. The printer is expected to cost $5,000 (€3,660) when it is released.


(Video: MARKFORGED/Vimeo)