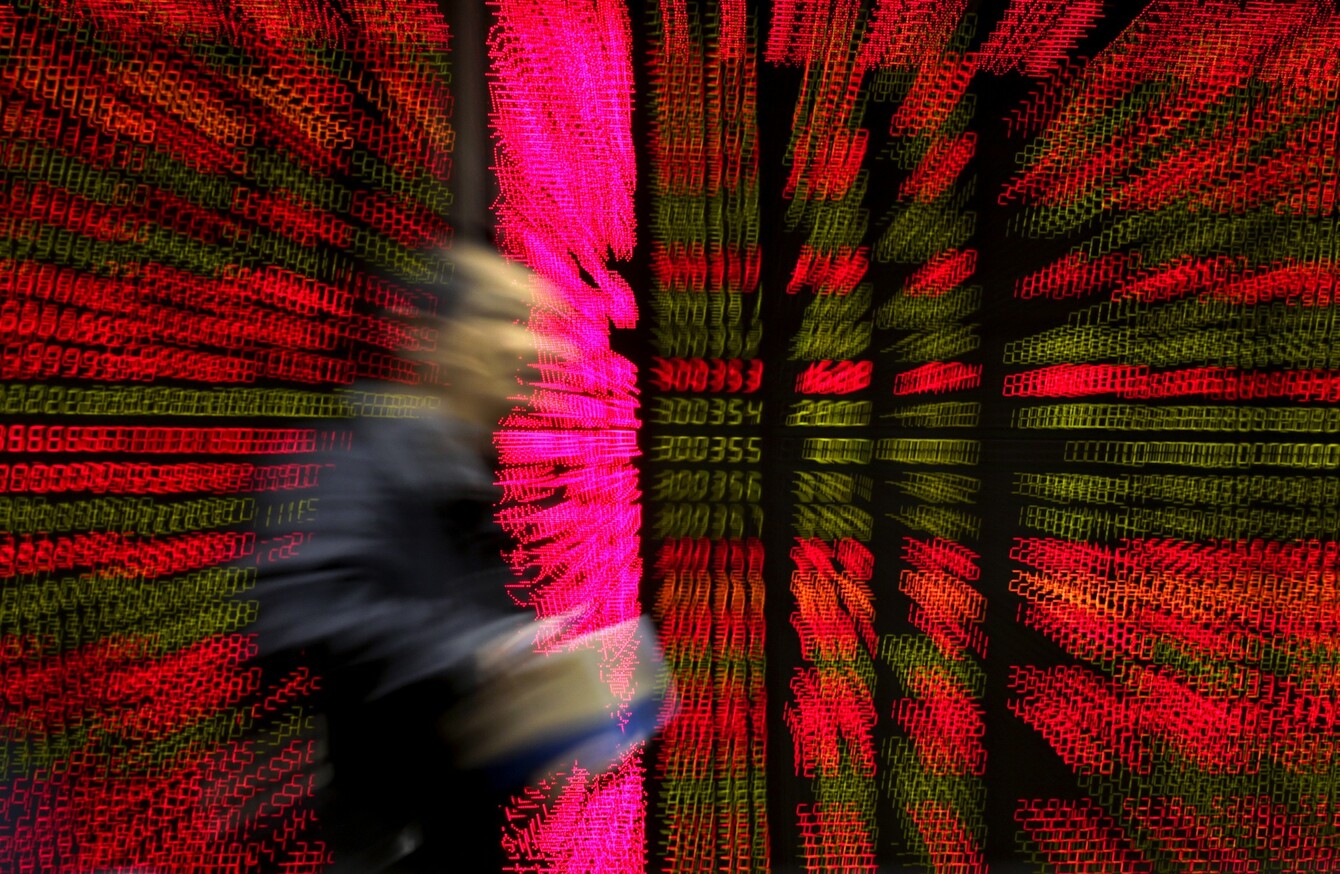 Image: AP Photo/Andy Wong
Image: AP Photo/Andy Wong
THE ROYAL BANK of Scotland has delivered a new, doomsday scenario for the world's financial markets.
Analysts at the UK lender, which was briefly the world's largest bank before its value collapsed in the last financial crisis, have warned China's woes will snowball and that investors should abandon everywhere except the safest places to park their cash.
The lender raised the panic meter several notches in a note to clients, who it advised to "sell everything except high quality bonds", according to the UK Telegraph.
"This is about return of capital, not return on capital. In a crowded hall, exit doors are small," it said.
Several of the world's major stock indexes have already suffered their worst-ever starts to the year following ongoing shocks in China.
The Shanghai markets have dropped about 15% since the start of the year, while the country's government has repeatedly cut the value of its currency after a string of weak signals out of the world's second-largest economy.
RBS credit chief Andrew Roberts said the combination of slowing global trade and loans and already record debts levels worldwide was a disastrous cocktail for companies, the Telegraph reported.
China has set off a major correction and it is going to snowball. Equities and credit have become very dangerous, and we have hardly even begun to retrace the 'Goldlocks love-in' of the last two years.
Roberts predicted both US and and European stocks would fall up to 20% while shares in top UK-listed companies were even more at risk due to the concentration of firms dealing in energy and commodities – the two industries most exposed to the Chinese slowdown.
A sell-off in Chinese stocks last week first sent shock waves through international trading floors despite government attempts in the Asian country to stem the bleeding.
"Everyone rational wants to sell, while everyone official has been told to buy," Michael Every, Hong Kong-based head of financial markets research at Rabobank Group, told Bloomberg news. 
"By throwing good money after bad, it just delays the inevitable."
With AFP