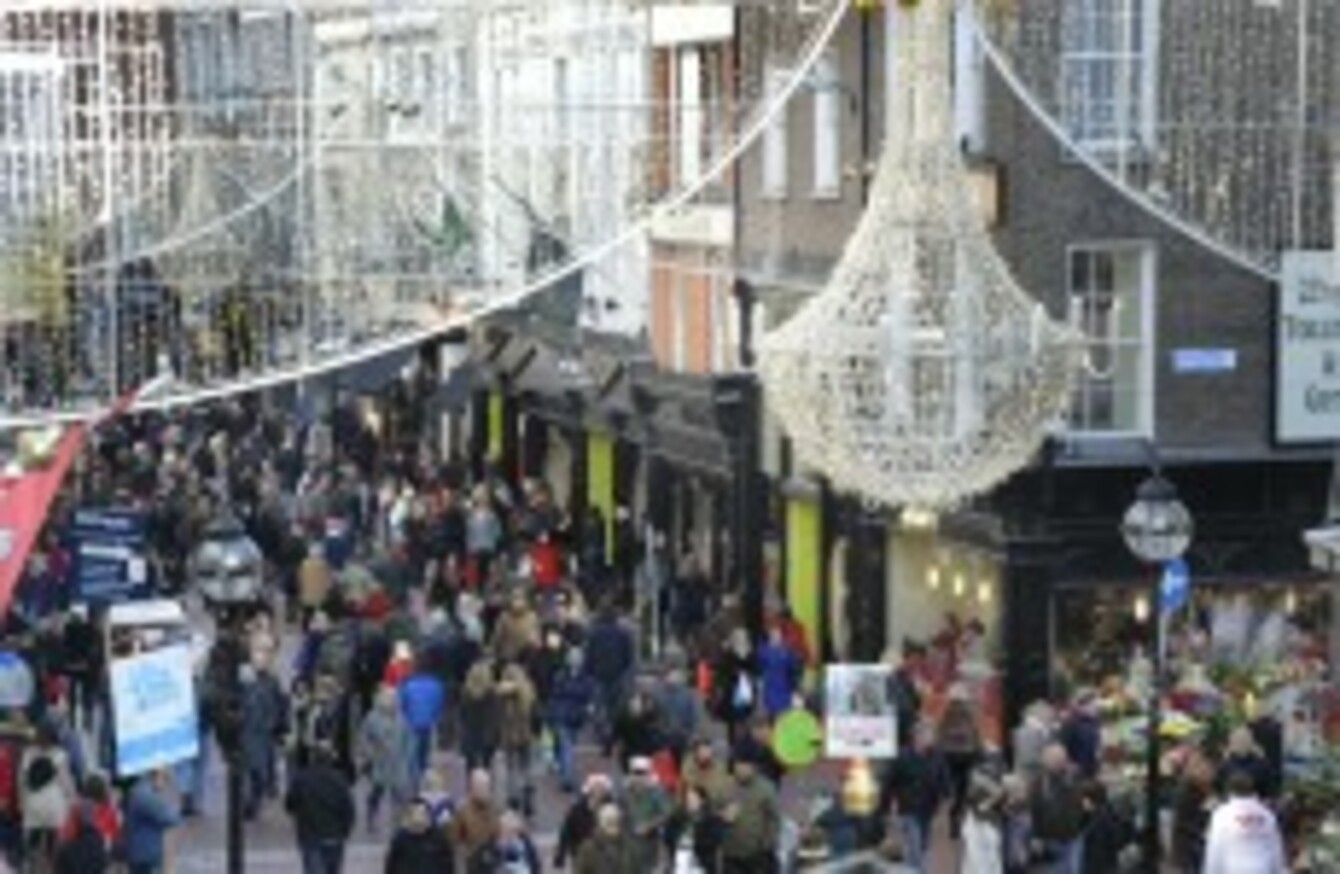 File photo of Grafton Street, Dublin, at Christmas last year.
Image: Sasko Lazarov/Photocall Ireland
File photo of Grafton Street, Dublin, at Christmas last year.
Image: Sasko Lazarov/Photocall Ireland
IRISH CONSUMERS WILL retain their title of Europe's biggest spenders this Christmas according to a new survey by Deloitte.
The survey predicts that the average spend per household in Ireland this festive season will be €965.80 with an average €499.60 spend on gifts.
There'll be no expense spared on turkeys and sherry this year with households spending an average €288.30 on food and drink and a further €177.90 on socialising.
Although Irish spending figures are still considerably higher than the European average of almost €600, consumers indicated they would be spending 7.44 per cent less this year overall.
To keep within their Christmas budget this year, 44 per cent of Irish consumers said they will buy more products and gifts that are on sale and 29 per cent said they will shop more at less expensive stores.
Despite keeping a close watch on our budgets, we remain a generous bunch at Christmas with just 16 per cent of people saying they will focus more on buying for fewer people.
Irish consumers are also more likely in 2012 to support the local economy, with 65 per cent indicating that they will buy locally made products, up from 58 per cent in 2011.
Letters to Santa
Santa will be getting a lot of requests for cash this year, especially from 18-24 year olds, though people aged 55-64 said they prefer to receive books.
The top ten most wished for adult gifts in Ireland are:
Books (46 per cent)
Cash (37 per cent)
Clothes/shoes (35 per cent)
Cosmetics/perfumes (35 per cent)
Gift vouchers (33 per cent)
CDs (31 per cent)
DVD/Blu Ray (29 per cent)
Chocolates (26 per cent)
Beauty care, massage, spa treatment (26 per cent)
Jewellery/watch (26 per cent)
Half of all spending on Christmas gifts is allocated to children, and Irish consumers were consistent with their European counterparts in this regard. When purchasing gifts for the under 12s this year, games are the favoured option by Irish consumers, followed by books; arts and crafts and action toys.