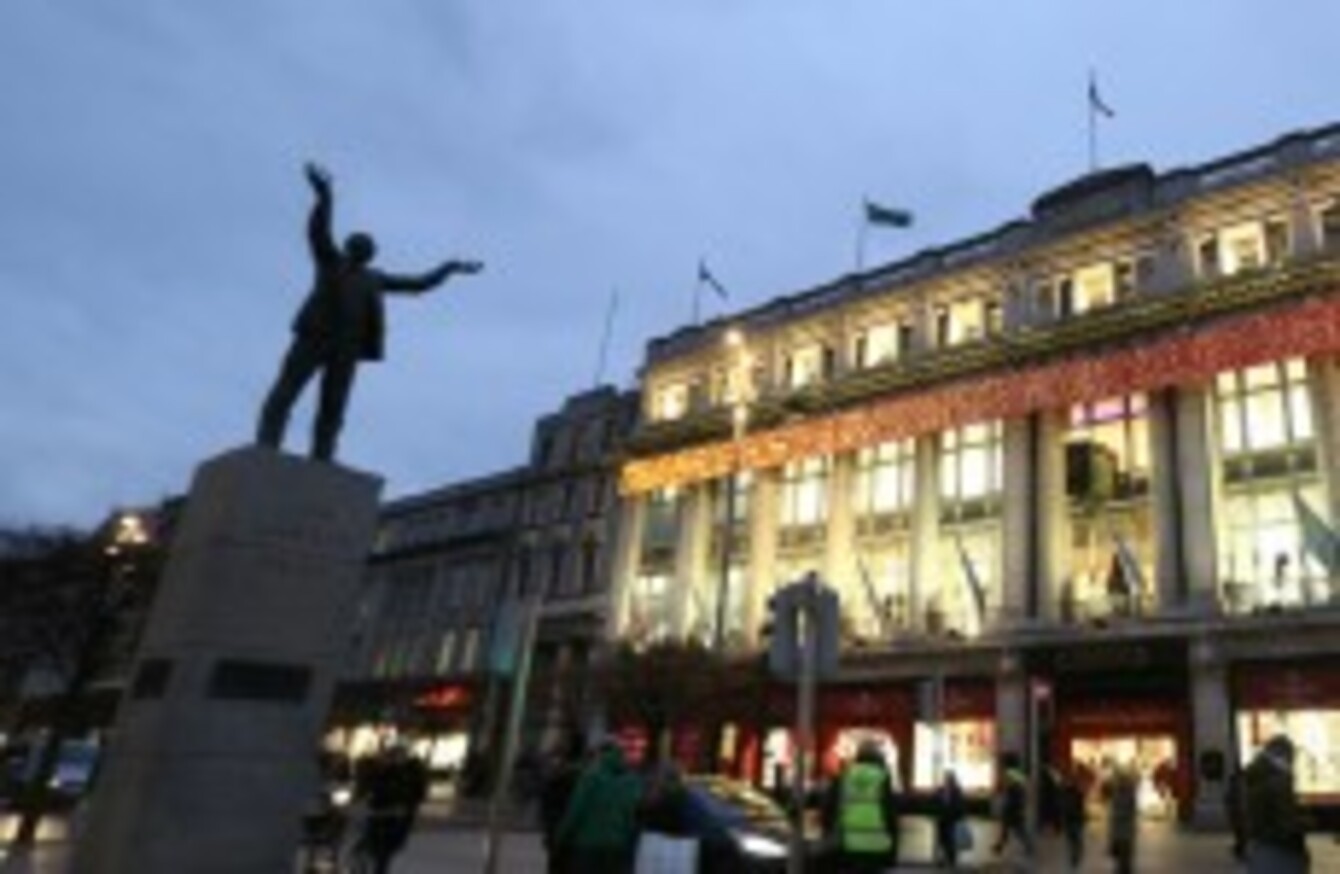 Image: samboal
Image: samboal
Updated at 8pm
UNION REPS AT Clerys are to meet with Siptu officials tomorrow morning to discuss their next move – following the landmark Dublin store's shock closure on Friday with the loss of almost 500 jobs. 
Devastated workers met for an emergency meeting at Liberty Hall yesterday – later marching to the shuttered store with 'Justice for Clerys Workers' placards.
SIPTU said the store's workers had been "put on the street with no recourse" and called on the new owners of the department store to meet with them immediately.
Speaking to TheJournal.ie this afternoon, union organiser Teresa Hannick said they had also contacted liquidators KPMG and junior minister Ged Nash, who has responsibility for collective bargaining, to ask for meetings.
Nash has called for the new owners of the store, Natrium Ltd, to "engage immediately" with the workers.
"Tomorrow we'll be organising a roster of daily protests – we've heard nothing from the new owners yet," Hannick said.
"It probably is looking bleak – and it's the manner in which this was done that's the biggest problem for the workers.
We need to try and achieve the best possible outcome for our members.
Provisional liquidators were appointed to the company that operated the store following a High Court hearing on Friday. The development was completely unexpected – and shocked workers were told on Friday evening that all the jobs were gone.
"We were told at 1:30 that it's being sold and a notice was put on the back door," one worker said.
We were told at 5 o'clock that the store was closing at 5:30 and that customers had to leave. Then the meeting was called for six and we were told that it's being liquidated and we are only entitled to our statutory pay.
Mr Justice Paul Gilligan had earlier appointed insolvency practitioners Eamon Richardson and Kieran Wallace of KPMG as joint provisional liquidators of OCS Operations Ltd, which had operated Clerys Department Store and Warehouse since 2012.
Hannick said today that the daily protests outside the store were being organised in order to keep up public pressure – and said it was essential that the statutory redundancy payments be paid as quickly as possible.