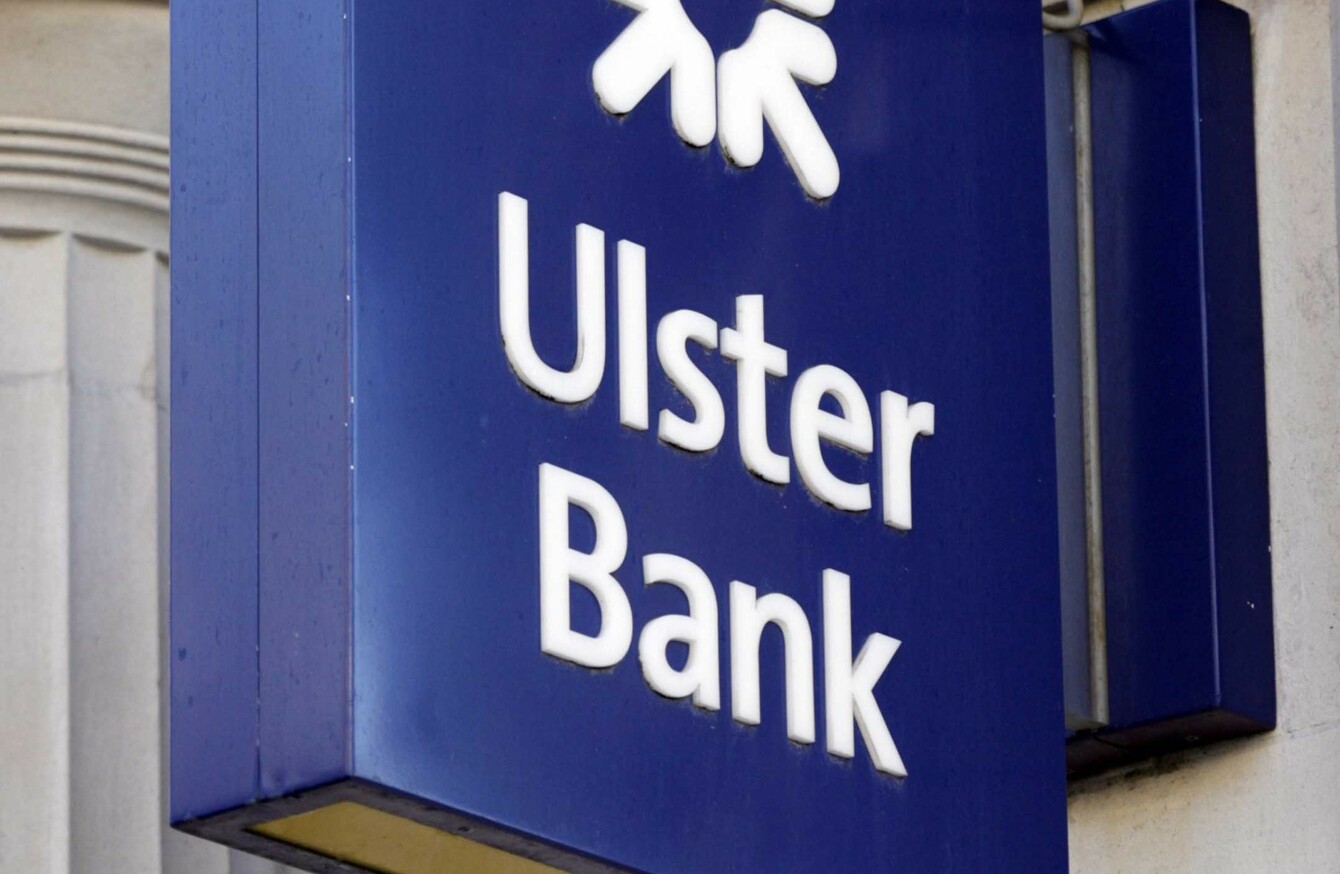 AN ULSTER BANK manager, who has been suspended from her job for the last 12 months, broke into tears after her lawyers secured a temporary High Court injunction halting a disciplinary process against her.
The injunction was sought by Clodagh Kinsella, who has been on paid suspension for almost a year pending an investigation by the bank into her alleged knowledge and involvement in the managing of her elderly parents' Ulster Bank Money Market account.
Disciplinary hearing
She is due to go before a disciplinary hearing conducted by the bank next Monday. She wants that process halted because of the unreasonable delay in holding the investigation.
She seeks a number of injunctions including one preventing the investigation from proceeding and an order preventing her dismissal.
Barrister Tom Mallon told Ms Justice Mary Faherty that Kinsella, who rejects any allegation of wrongdoing, has been an exemplary worker with the bank for 12 years.
An issue arose last year about her parents' deposit account, opened in 2007, which contained their life savings and attracted interest.
Mallon said the Capital Markets division of the bank had come to the conclusion that the interest rate being paid on the bank account appeared to be substantially above the market rate for similar products.
Fully transparent
Clodagh Kinsella said in a sworn statement she had never tried to hide her relationship with the owners of the account in question, and her interactions in relation to that account had been fully transparent.
Kinsella, of Collegewood Park, Clane, Co Kildare, stated she accepted she had sought to ensure her parents obtained a good rate which "was not unusual for bank staff members and associated family members".
Mallon, who made the application on an ex-parte basis, said Kinsella had only recently received an investigation report by the bank and a disciplinary hearing had been scheduled for next week.
Ms Justice Faherty heard the disciplinary process had been unreasonably delayed and Kinsella's suspension was now unlawful. Counsel said it would be impossible for his client to receive a fair hearing.
Counsel said Kinsella's health had been affected by the manner she has been treated by the bank, and she had suffered from stress, anxiety and distress.
Kinsella, who has been working in the bank industry for 20 years, feared her reputation has been irreparably damaged by the way the bank had handled the matter.
The bank, in a replying letter to Kinsella's solicitors, Daniel Spring & Co, which was opened to the court, denied it had delayed the process. It claimed it had carried out a detailed investigation to ensure fair procedures would be followed.
Suspension
The bank, which refused Kinsella's request to stop the disciplinary process and to reinstate her to her position, claimed the decision to suspend her was taken after she was given an opportunity to respond to the issues it had raised.
Judge Faherty today granted Kinsella a temporary injunction restraining the bank from continuing the disciplinary process and from dismissing her until further order.
Kinsella broke into tears following the order. Judge Faherty also directed the bank be served with the proceedings and she adjourned the matter to the new legal term