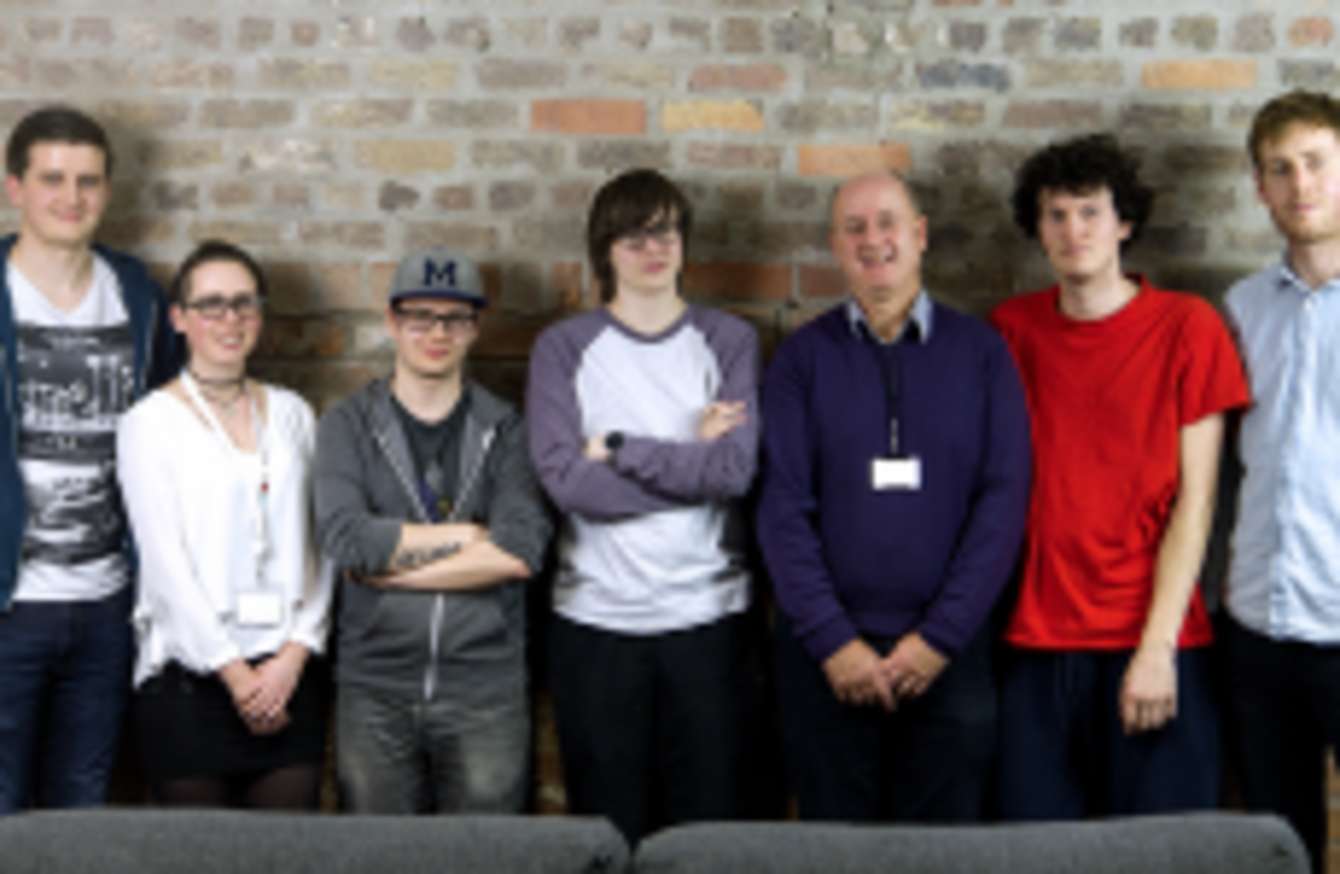 The founder of Creative Nation, Shane Corry, founded the company with the help of two contractors
Image: Creative Nation
The founder of Creative Nation, Shane Corry, founded the company with the help of two contractors
Image: Creative Nation
YOUTUBE IS BIG business and has been for years. Almost every genre you can think of is covered here and there are a whole raft of personalities out there for each one, making it more personal and inviting than a TV show or station.
But while the popularity of said channels won't be a surprise to many, another area that has been growing alongside that are Multi-Channel Networks (MCNs).
These are companies that are looking out for the next big thing, in exchange for a percentage of your revenue, they offer support in legal, promotion, funding, and audience development, allowing users to grow their channels even further.
It's a lucrative and quickly growing industry as more MCNs reach out to content creators not only to get the next big thing, but have a steady stream of well-performing channels on their books.
The area has become so important that traditional media entities like Disney and Dreamworks Animations have purchased MCNs like Maker Studios ($500 million) and Big Frame ($15 million through AwesomenessTV) respectively.
[image alt="IMG_5475" src="http://cdn.thejournal.ie/media/2015/01/img_5475-630x358.png" width="630" height="358" class="alignnone" /end]
One such company is Creative Nation, a startup which began back in November 2013 and founded by 17-year-old Shane Corry. Originally becoming a talent scout for another MCN as a way to earn some money while at school, he moved up the ranks pretty quickly and joined a different MCN before deciding to go it alone and focus on it full-time.
More than a year later, the company now has 520 million views a month and aims to increase that to 1.5 billion views a month by the end of the year. That ambition also coincides with its aim to hire 15 more people in the next six months and bring that total up to 75 in a three-year period
The company has more than 5,000 channels on its books, but how does it keep on top of everything?
"We have it in two layers," explains Corry. "There's the smaller YouTube layer, scalable technology where there are thousands of channels at once… and that's anywhere from 200 views a day to about 25,000 views a day, and that's pretty much any sort of content as long as it's good content, it's not copyright. Above that… we do custom sales, we do production, [channels] are assigned a personal manager, much like a music agent for an artist."
The process of starting up an MCN is one that takes a lot of preparation. Before Google gives you the green light, you need to prove you have a business plan, startup capital, and knowledge in sales and deal with a vast number of meetings before you can go ahead. In this case, it took two months for Creative Nation to get approved.
There are three main areas in which it focuses on, gaming lifestyle (fashion and beauty) and family, which are channels that target younger audiences between the ages of 5 and 13.
Some of its most popular channels include TechSmartt, a reviews and gadget channel with just under 340,000 subscribers, MommyandGracieShow where a mother and daughter review toys and have 315,000 subscribers. There are a number of factors that Corry says that more than ten of its channels hit the six figure mark in 2014.
For the help with their channels, Creative Nation gets 10% of the revenue made from each channel which is lower than the norm (depending on the MCN, you could be looking at 20% or even 30% of revenue going towards them). Although YouTube ads are the main ways in which these channels make revenue, working with brands is also a major area working on, provided the brand in question fits in with the channel's content.
On our upper vertical, everything is very perosnalised so it can be, so we attempt with every channel on sales, we can work with brands on specific channels. On the lower vertical we can work with those who want to reach a large audience across thousands of channels at once, but on the higher one, say someone has a channel on pets, we can work with a pet food company, we'll do a product placement with the pet channels and then it could be more beneficial for both of us.
#Open journalism No news is bad news Support The Journal

Your contributions will help us continue to deliver the stories that are important to you

Support us now
Speaking of verticals, the company recently made its entry into in-house production, launching their first channel Facts three months ago.
While the topics are short and initially took some inspiration from Buzzfeed (its most popular video is 'Irish people taste American snacks' which has over 2 million views), the channel has 25,000 subscribers and at the very least, they can implement the same principles it has for other channels to its own.
It has plans to launch another channel called Junior, aimed at the younger demographic aged 5 -1 3, at the end of February, which Corry hopes will "follow the same path as Facts and have a double case study there [showing what it can do]."
Corry says that it was the trend of other MCNs making their own content that encouraged them to do the same and it gives it the ability to help out channels with production if they visit their office.
Although the majority of channels it helps out are based in the US – 70% of the English speaking channels it runs are based there – but as the company expands, having these facilities will become more important.
Ultimately, Corry and the team are preparing themselves for what could be a big year as it reaches out to these demographics. It's looking at bringing channels and content to DailyMotion, which isn't as large as YouTube but has a significant European audience  While Facebook and Twitter are pushing (or planning to push) native video on their sites, Corry says that there's no plans to move into it as there's no real benefit for creators there.
I think what really differs is with Facebook and Twitter, they really have no goal to ever share revenue with the creator. YouTube gave a decent portion of the revenue back [but] with Twitter or Facebook, if you get a popular post, you're not going to get any revenue with it.
And as more channels are created and fight for those attention spans, it means that the race to be unique or entertaining is huge. Depending on the genre, you could have a lot of competition and the need to be different and separate yourself from the pack is greater than ever.
"With things like that, you either have to be very unique or humorous [or] the way you play it has to be very exciting to people," says Corry. "There are a lot more channels now than there are people looking out for new channels so you really have to get yourself out there if you really want to be noticed."