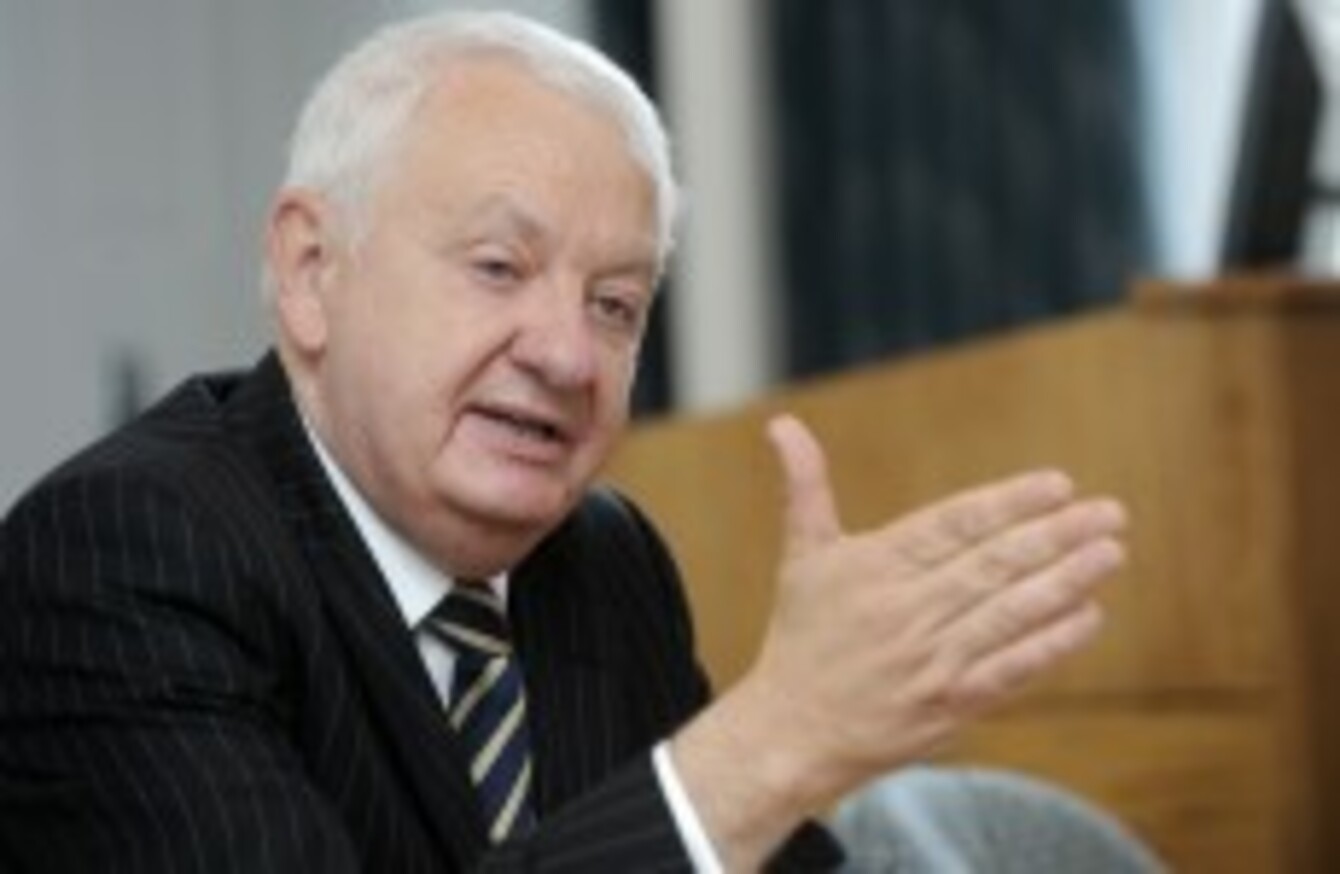 'A real concern'-credit reviewer John Trethowen
Image: Laura Hutton/Photocall Ireland
'A real concern'-credit reviewer John Trethowen
Image: Laura Hutton/Photocall Ireland
THE HEAD OF the Credit Review Office has said that small businesses are struggling to find an Irish bank to take over debts owed to foreign banks leaving the country.
Many Irish businesses are looking for domestic banks to take over, or 'refinance', their debts to lenders that are getting out of the Irish market.
Speaking at the Oireachatas committee on jobs, enterprise and innovation earlier today, John Trethowen said: "We are seeing some demand for refinancing from banks that are exiting the Irish market, and that's a cause for increasing concern."
Citing the example of Danske Bank, he said:
"Dankse are pulling out rapidly…and some of the appeals that are coming to me are from customers of Danske that are having great difficulty getting finance from another bank."
That issue's going to increase during 2014 and into 2015, and I would be concerned about that.
Risk-averse
He said that the large amount of loan applications to the domestic banks means that they can cherry-pick the least risky loans.
"Pillar banks probably have enough new safe business to achieve their business objectives without having to extend themselves with higher-risk business, and this again would be a cause for concern."
"I'd describe (the remaining banks) as being picky eaters. They are hungry but only for a certain level of risk."
Some good news
Trethowan told the committee that while many businesses are still being refused bank debt, the funding crisis facing their owners seems to be less acute than before.
He said: "The reasons they're coming now are more for increased working capital and growth, whereas in the initial years it was more about survival."
He also said that the pillar banks, AIB and Bank of Ireland, had posted their best loan sanctioning levels in the first quarter of this year.
Established in 2010, the CRO rules on lending applications that have been turned down by banks.