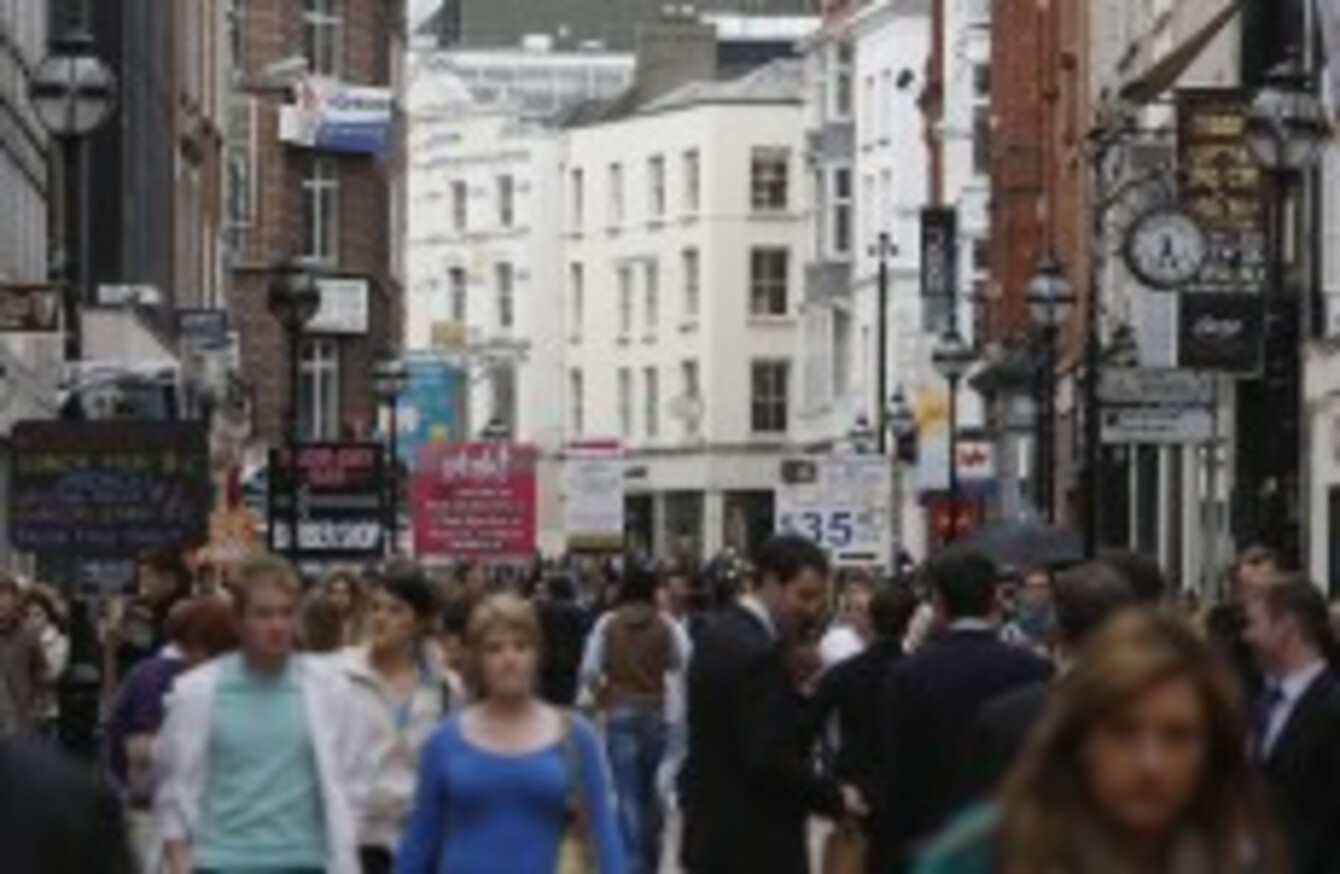 A general view of Grafton Street, Dublin
Image: Niall Carson/PA Archive/Press Association Images
A general view of Grafton Street, Dublin
Image: Niall Carson/PA Archive/Press Association Images
THE IRISH ECONOMY declined by 1.1 per cent in the first three months of this year when compared to the final quarter of 2011.
The CSO's Quarterly National Accounts cite a drop in both net exports and personal consumption as the main reasons for the decline.
Personal expenditure declined by 2.1 per cent on a seasonally adjusted basis between Q4 2011 and Q1 2012, while  decreased by €456m over the same period.
The distribution, transport, software and communications sector recorded a volume decrease of 9.7 per cent over the same period. Agriculture, forestry and fishing (-0.7 per cent) and public administration and defence (- 2.3 per cent) also fell.
The CSO said that increases in industry(+2.2 per cent) and other services (+1.5 per cent) partially offset these combined declines.
Meanwhile, both government expenditure (+2.2 per cent) and capital investment (+11.6 per cent) hand recorded increases on a seasonally adjusted basis.
The figures also show that economic performance over the last year was better than previously thought – with the CSO revising its growth estimate for the fourth quarter of 2011 upwards to 0.7 per cent of GDP from -0.2 per cent, meaning that the growth figure for the year was placed at 1.4 per cent.
The Quarterly National Accounts, scheduled to be published for the first time today, were inadvertently briefly published on the CSO website early yesterday. The CSO apologised for any inconvenience caused to its users.