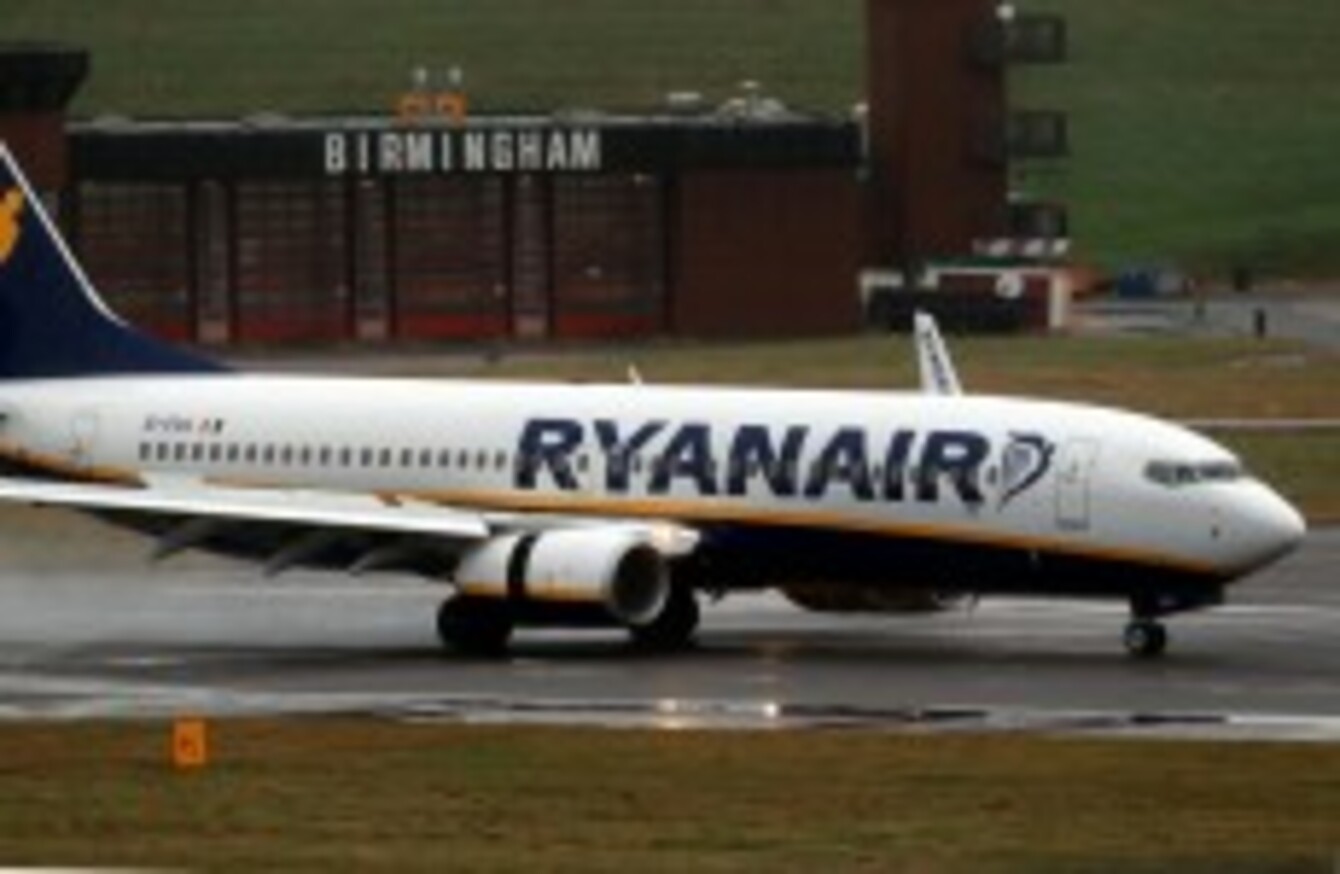 Image: David Jones/PA Archive/Press Association Images
Image: David Jones/PA Archive/Press Association Images
THE DAILY MAIL has settled a defamation action taken by Ryanair over an article which repeated claims made in a television programme last month.
Following the High Court hearing, Ryanair said that it "acknowledges and appreciates the prompt and comprehensive manner in which the Mail have acted to set the record straight" in relation to what the company describes as "false and misleading statements" taken from a Dispatches investigation aired on Channel 4.
The airline still intends to pursue libel actions against the broadcaster in Dublin's High Court "as soon as possible".
'Ryanair: Secrets from the Cockpit', which aired in August, featured claims by a group called The Ryanair Pilot Group – which is not recognised by Ryanair but which says it represents more than half of all its pilots – about the airline's safety procedures.
In a statement read in open court, Associated Newspapers Ltd and Associated Newspapers (Ireland) Ltd, which published the Irish Daily Mail and Mail Online, accepted the recent confirmation by the Irish Aviation Authority that "Ryanair's safety is on a par with the safest airlines in Europe".

(Paul Tweed, Michael O'Leary and Ray Conway speaking outside Belfast High Court today. Video: RyanairNews/YouTube)
Chief pilot at Ryanair, Captain Ray Conway, said after the hearing, "While I am unable to make specific comments concerning our ongoing legal proceedings regarding Channel 4's Dispatches programme, I wish to emphasise that Ryanair cannot and will not tolerate what were totally unjustified and inappropriate allegations in relation to our industry leading safety."