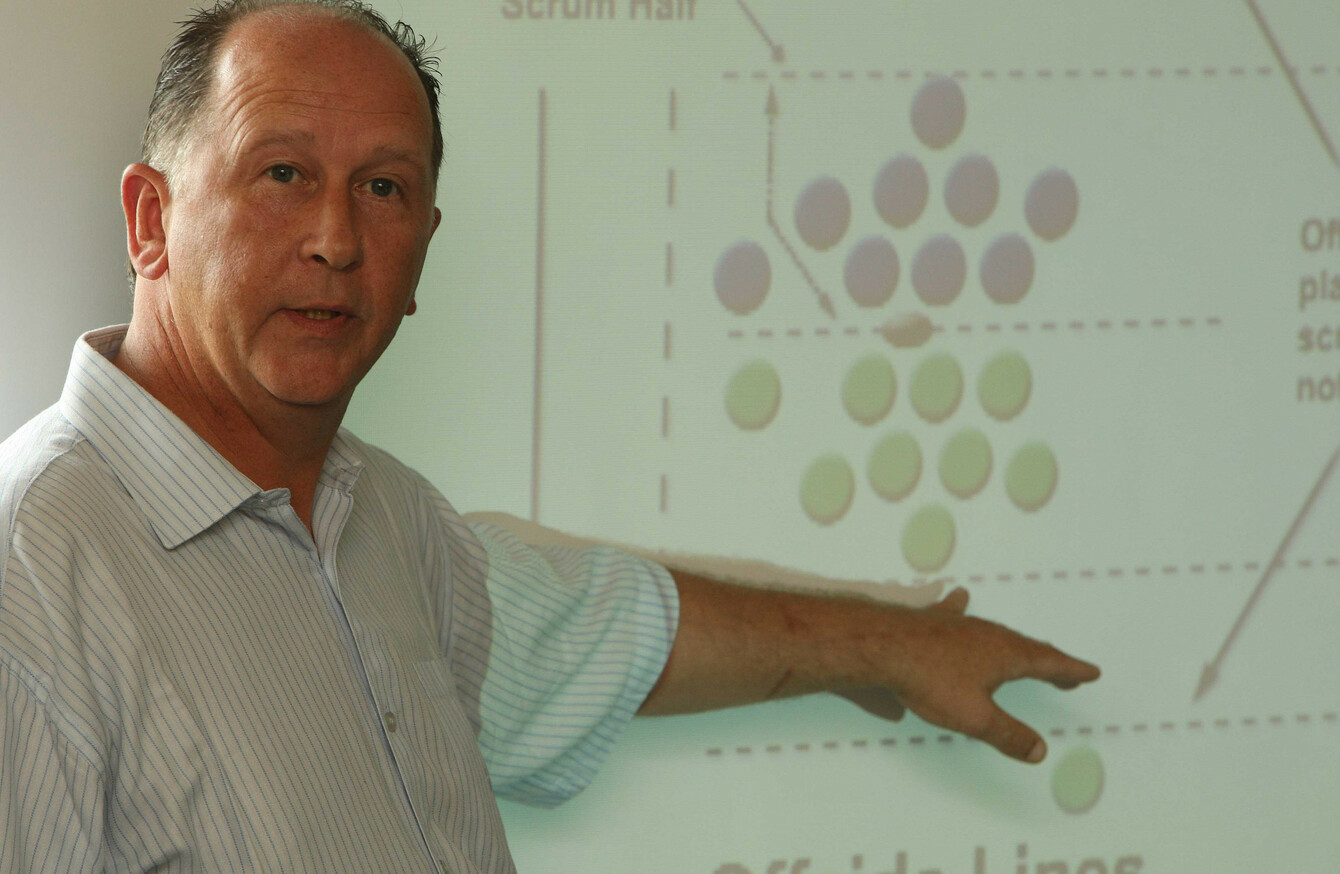 Image: Billy Stickland/INPHO
Image: Billy Stickland/INPHO
FORMER INTERNATIONAL RUGBY referee David McHugh has launched High Court proceedings against the Irish Rugby Football Union over the governing body's decision to dismiss him from his employment.
McHugh had been employed by the IRFU since 1997 and had held the role of Referee Performance Manager, claims his purported dismissal from his job is unlawful and in breach of his contractual rights.
The role involves coaching and managing the IRFU's elite referees for competitions including the PRO14, European Champions Cup and International test matches.
McHugh is well known in rugby circles both nationally and internationally having officiated at many major games including two European Cup finals as well as at the 2003, 1999 and 1995 Rugby World Cups.
The High Court heard today that McHugh represented by Marguerite Bolger SC, and John Curran Bl, attended a meeting with IRFU officials on 5 October last who he said informed him that they had "some bad news" to impart.
He was told that following an independent review of the referee department the IRFU did not believe that he (McHugh) was man to lead it going forward.
He was informed his contract had been terminated and that he was fired.
In a sworn statement McHugh said he had believed the meeting with the officials was set up to discuss grievances he had concerning the resourcing of referees.
Prior to this he said he regularly complained about the lack of resources within the referee department and that his workload had become stressful due to the lack of supports.
He said he had been informed to await the outcome of a review into the referee department, which commenced in April.
However, he said that it was his belief that there had been a deliberate decision by the IRFU to deprive the referee department of adequate and effective resources.
The situation with referees had become increasingly serious, he said.
He said after he was told his employment had been terminated he said he had no chance to defend himself.
He says the decision to terminate his employment is unlawful, in breach of his contract of employment and his entitlement to fair procedures.
He said that the decision left him feeling disgraced and humiliated by his dismissal.
The decision he adds has affected his health and well being, and says that he is already the subject of gossip and speculation.
At the High Court McHugh, with an address at the Haven Jacobs Island Blackrock, Cork secured a temporary High Court injunction against the IRFU.
The injunction restrains the IRFU from making any further publication relating in any way to the purported termination of his employment on 5 October last.
The injunction was granted, on an ex parte basis, by Mr Justice Paul Gilligan.
The Judge made the matter returnable to a date next week.