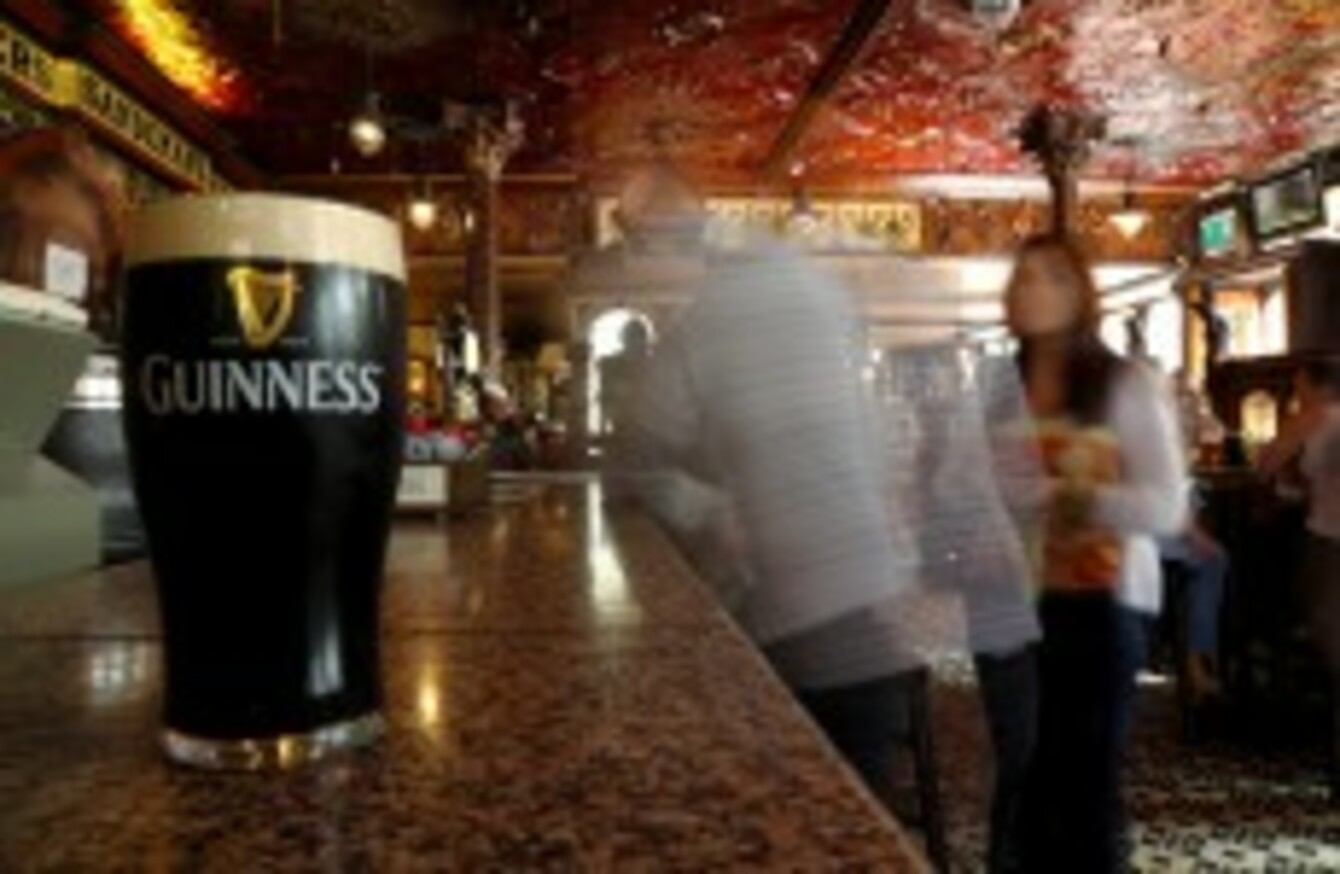 Pub in Belfast.
Image: Stephen Rafferty/Eye Ubiquitous/Press Association Images
Pub in Belfast.
Image: Stephen Rafferty/Eye Ubiquitous/Press Association Images
ARTHUR'S DAY HAS come under fire recently with the Royal College of Physicians calling the day irresponsible and Irish musician Christy Moore penning an anti-Arthur's Day song.
However, Diageo has defended Arthur's Day, stating it is not a marketing ploy to get people to drink more, but it's a "music festival and celebration of the pub".
The pub
Speaking on RTE's Morning Ireland this morning, Peter O'Brien, corporate relations manager for Diageo said Arthur's Day, which will take place this Thursday,  is about celebrating the pub stating the most "responsible place to drink is in the pub".
He said:
All we are doing is bringing people to the pub, it is an industry in crisis. Where else in the world can you get major international acts to play in your local pub. That's what it is about, supporting your local pub.
Dr Stephen Stewart, a doctor from the liver disease centre in the Mater Hospital said that he has seen a doubling of cirrhosis of the liver over the past few years stating that the pricing, availability and promotion of alcohol is to blame for this.
Mr O'Brien said that Arthur's Day is about the local pub, but added that no one is required to drink anything. "They can just go and enjoy the music," he said.
Dr Stewart said: "
I really have to congratulate Diageo. They have done a great job in drawing people into the pub on Arthur's Day and increased the problem we have with alcohol.
He added: "We are on a really bad road here and it's going to get worse," adding the promotion of alcohol needs to be a national discussion."
He argued that the Arthur's Day is not about music, as Diageo maintains, saying,"this is a festival around drinking, the advert focuses around people raising pints of Guinness – it's not about music".