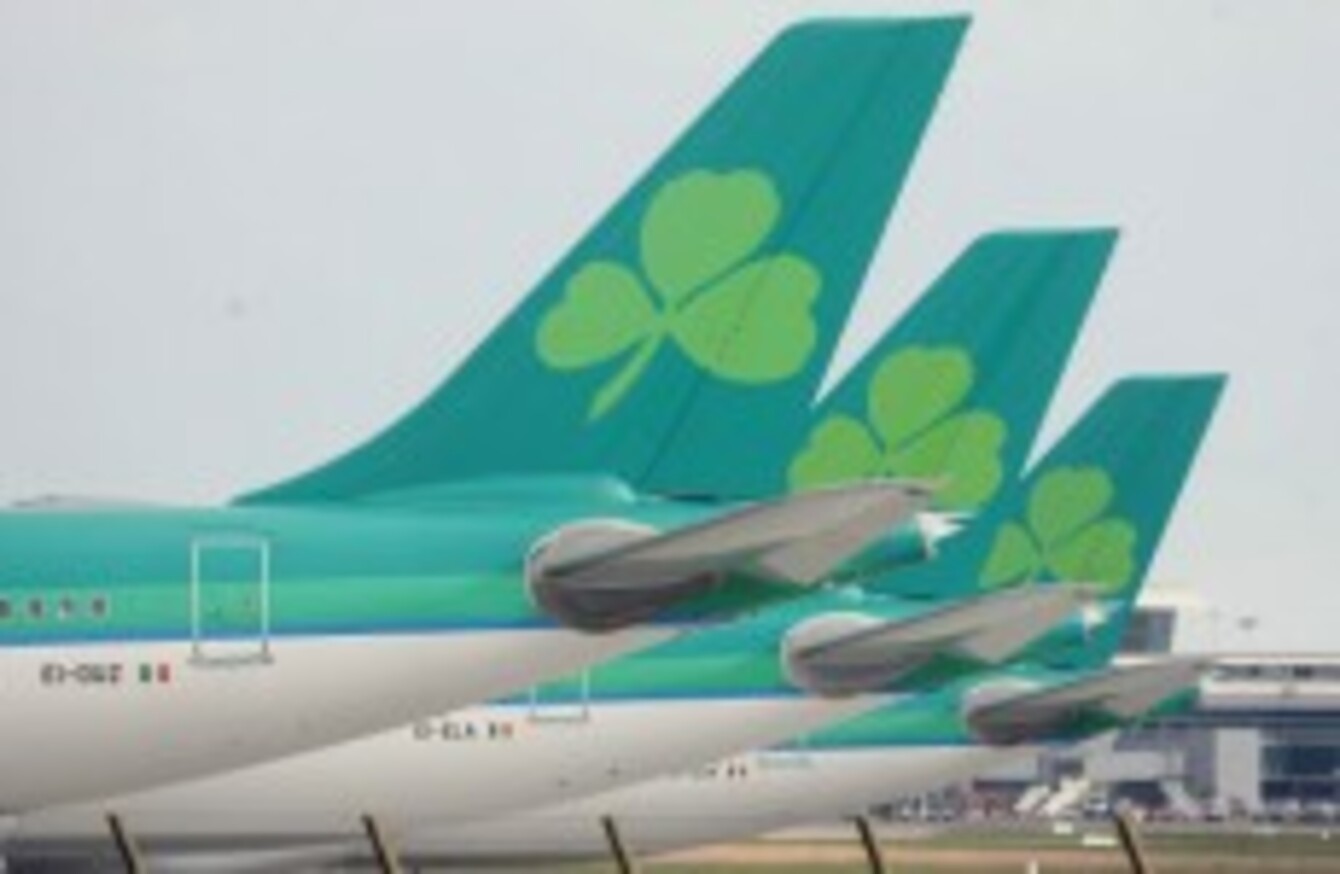 Image: Niall Carson/PA Archive/Press Association Images
Image: Niall Carson/PA Archive/Press Association Images
MORE THAN ONE thousand passengers due to fly with Aer Lingus today will have their plans disrupted, as the airline has prepared to cancel at least ten scheduled flights due for today.
As many as 1,500 people could be affected by the disruption, the Irish Times reports.
Yesterday, 32 cabin crew were suspended from work because of their refusal to work to new rosters that the airline attempted to impose on Monday. At least 12 members of staff were sanctioned for taking a meal break after working for eight hours.
Today, a further 50 staff have been asked to meet with management over their refusal to work the rosters.
The flights affected by the dispute are:
EI 650 and EI 651: to and from Frankfurt and Dublin
EI 582 and EI 583: to and from Málaga and Dublin
EI 594 and EI 595: to and from Madrid and Dublin
EI 606 and EI 607: to and from Amsterdam and Dublin
EI 176 and EI 177: to and from London Heathrow and Dublin
The Aer Lingus has said:
[The] sole responsibility for these cancellations, and the corresponding disruption to customers' travel plans, lies with Impact trade union members who continue to take industrial action despite 15 months of negotiation, agreement, clarification, conciliation and binding arbitration.
Impact has said that while union members had voted in favour of the Greenfield agreement, the new rosters were in contravention of this.