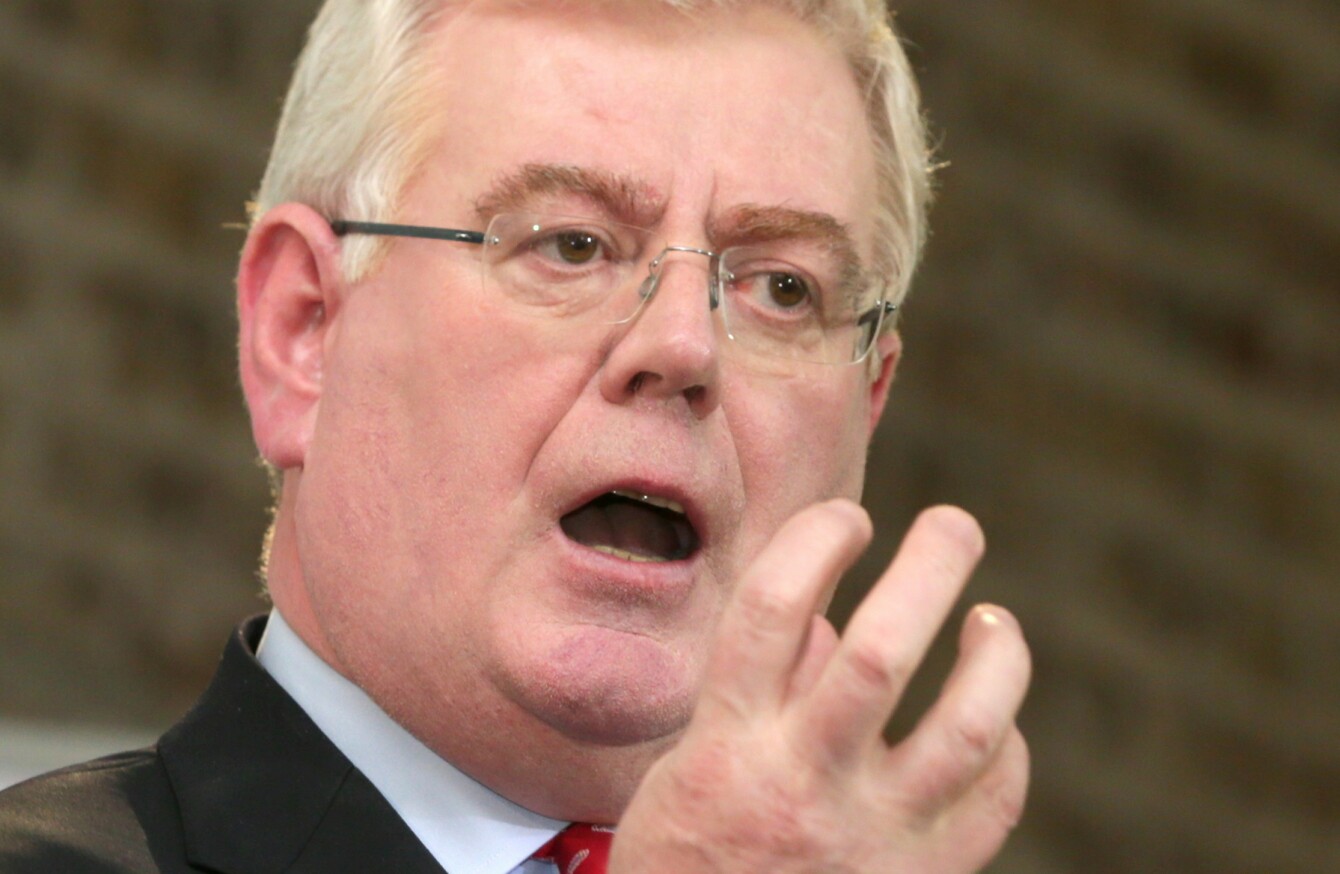 Image: Laura Hutton/Photocall Ireland
Image: Laura Hutton/Photocall Ireland
LABOUR LOOKS SET to lose a number of seats in a shocking general election result for the party.
Former leader Eamon Gilmore has said that the issues started in 2011, when the party came to power as the minority player in a coalition with Fine Gael.
"It's clear that the electorate did not want to re-elect the present government and there is going to be a new government," he told RTÉ radio today.
Meanwhile, communications Minister Alex White lost his seat in Dublin-Rathdown and said he hasn't made up his mind as to whether he will return to politics.
Shell-shock
Labour activists in the RDS are said to be "visibly shell-shocked" at the outcome.
Labour now believes it will take between just 7 and 10 seats nationwide, losing a number of high-profile TDs including Derek Nolan in Galway West and Emmet Stagg in Kildare North.
Asked when he thought the party's problems began, Gilmore said:
I think it started in 2011 when Fine Gael and Labour formed a government together and had a very difficult job to do, to take the country out of the bailout.
He said the party "had to do a lot of unpopular things" and that today is the electoral consequence of that.
Gilmore said there "are occasions when you have to make a choice between doing the right thing and doing the popular thing - that is the choice we had to make in 2011″.
He said that in 2011, Labour "knew we were taking a political risk".
He said his thoughts were with those who will lose their seats today.
"It's not a good day for the party but it is a day we can recover from," said Gilmore, adding that when the election is over there will be time to reflect.
A "difficult day" for labour
Meanwhile, Alex White has lost his seat. "It's not a great feeling, but that's the way it goes," he told RTÉ afterwards.
Asked what went wrong for the Labour Party, White said:
…a lot of things went wrong – principally the economy of our country collapsed and I think it will be a long time before it fully recovers and I think that is having an impact on our political system.
"It's a difficult day for the Labour Party, a difficult day for me," he said, adding that it has been an honour to be Minister.
"I think my party will recover from this as we have from previous episodes like the one we're experiencing today," said White. "I think the Labour Party will survive and thrive in the future."
Asked if this is the end of politics for him, White said: "I don't know the answer to that – I haven't decided."
"I want to remain as a strong active supporter of my party, the party that I love and want to see thrive again in the future."