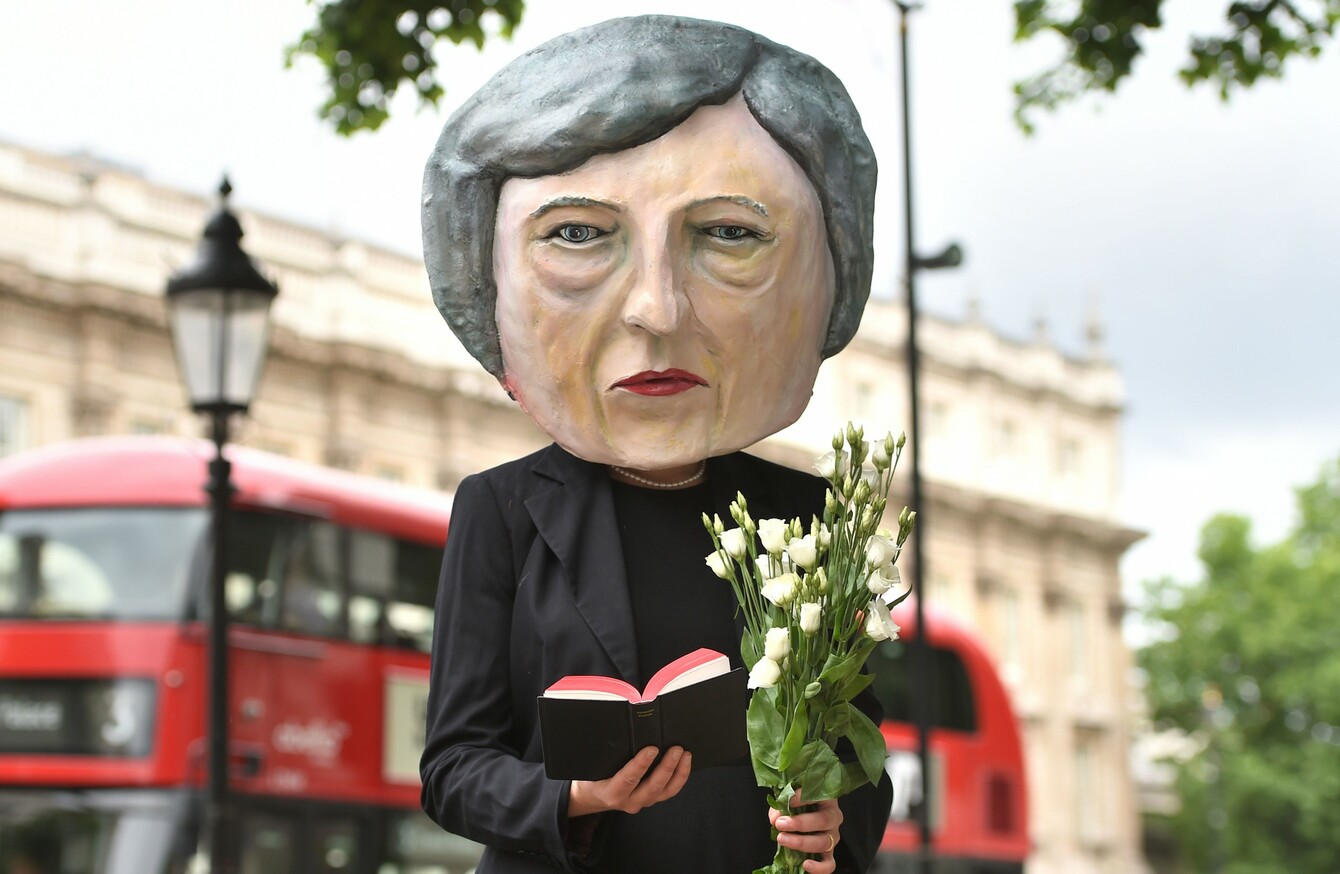 A puppet of UK PM Theresa May outside Westminster.
Image: PA Images
A puppet of UK PM Theresa May outside Westminster.
Image: PA Images
THE FIRST THREE years of a 'hard Brexit' could cost the Irish exchequer up to €500 million, according to new projections by the ESRI.
In its latest economic commentary, the Economic and Social Research Institute has said that the government's fiscal space will be severely dented by Brexit.
Simply put, fiscal space is the amount of money the government can afford to spend over and above what it is already spending on public services.
The ESRI says Ireland's economic output would be greatly affected by a so-called 'hard Brexit' and that it would hit fiscal space by up to €500 million over three years.
The term 'hard Brexit' is used as a shorthand for a British exit from the EU that would see it make a clean break from EU institutions like the customs union.
Overall, the ESRI says Ireland's economy is continuing to grow owing to strong domestic demand and declining unemployment.
Brexit, however, poses a "substantial risk for the Irish economy".
"The results indicate that a 'hard Brexit' would reduce Irish potential output by more than 3% over the medium term," the report states.
While this has a number of important policy implications, it has specific relevance for the public finances as it is central to the expenditure rule in the Stability and Growth Pact. It essentially means that there will be less fiscal space available to the government than would otherwise be the case. Our estimates indicate that the fiscal space available could be reduced by over half a billion euro for the first three years of a 'hard Brexit'.
As regards the short-term, the ESRI is maintaining its growth forecasts for the Irish economy for 2017 and 2018 at 3.8% and 3.5% respectively.
The current unemployment rate is at 6.4% and the ESRI predicts next year it will average 5.4%.