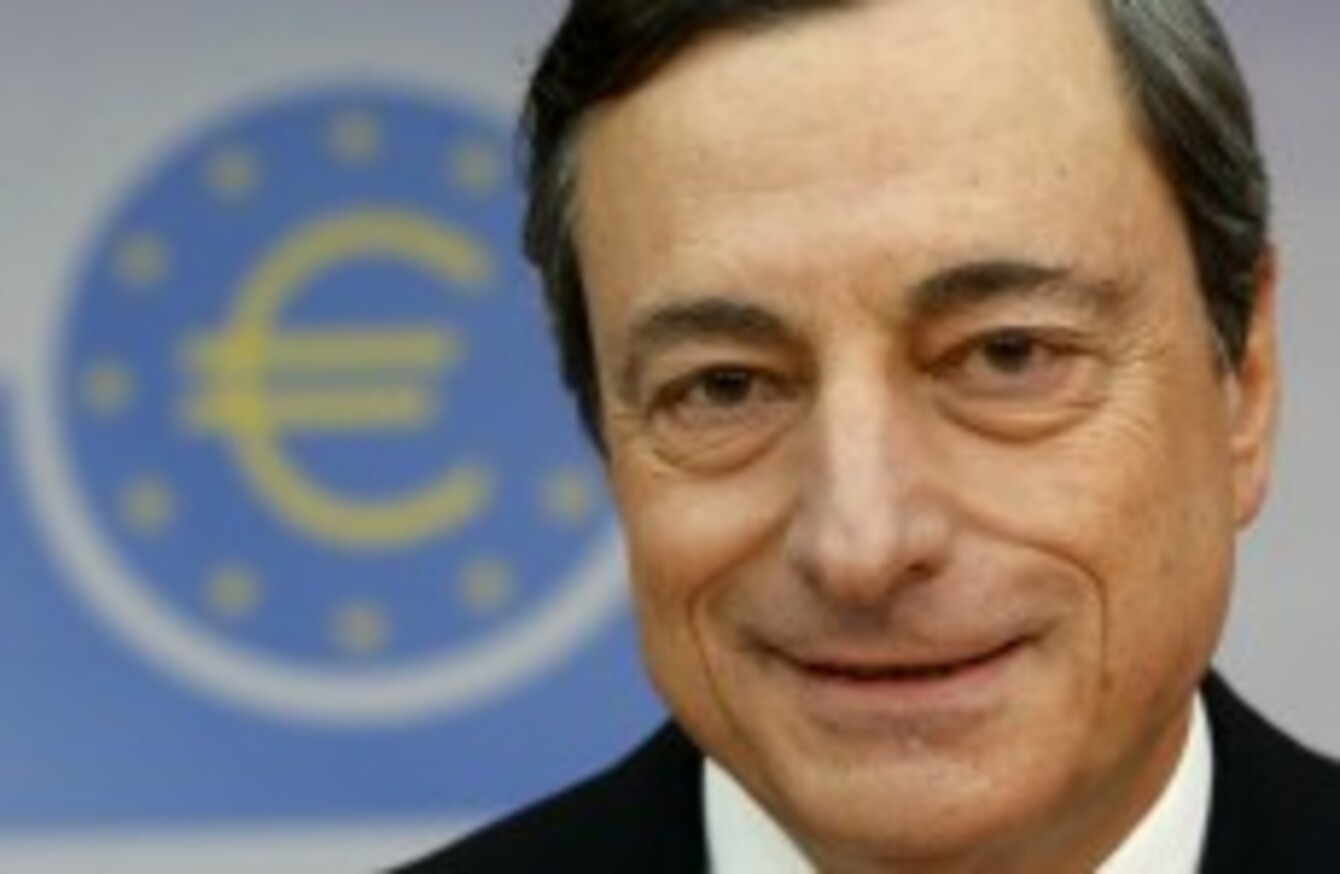 Image: Michael Probst/AP/Press Association Images
Image: Michael Probst/AP/Press Association Images
EUROZONE economies have lost their momentum as Ireland bucks the trend and keeps recording positive numbers.
Jobs growth across the euro region has stagnated and business output slowed to its lowest growth rate of 2014 as activity in both the French and Italian economies slipped backwards.
The latest Purchasing Manager's Index (PMI), from financial analysts Markit, noted Ireland was a "bright spot on the labour market horizon" amid what were otherwise gloomy conditions.
Business activity in Ireland grew at the fastest rate since August 2000 on the back of a big rise in new orders, the PMI indicated.
Output growth in the country's services sector, which includes businesses like retailers, hotels and education providers, hit a two-month high.
A similar Investec index this week put manufacturing growth in Ireland at an even longer high – 176 months, to be exact.
What does it all mean?
The Markit index is based on a survey of manufacturing and services firms, and it is viewed as a good early indicator of what is going on in the business sector.
Ongoing tensions between Ukraine and Russia have been sending wobbles through European economies, putting a dampener or confidence and spending.
Retail sales have also been weak across the Eurozone, down in July after a positive blip in June.
Markit chief economist Chris Williamson said European growth figures were the weakest recorded so far this year.
"The eurozone economy is defying expectations of gaining momentum, which will no doubt add to calls for the ECB (European Central Bank) to embark on full-scale quantitative easing," he said.
But Williamson said it was probably too early to see anything other than more strong words from the ECB on the subject.
Feeling ease-y
The ECB has yet to resort to full-scale quantitative easing - basically, creating new money to buy assets – although its president Mario Draghi recently said the bank had "intensified prepatory work" for the stimulus move.
The bank is due to meet tomorrow and it has been under pressure to kick-start financial recovery.
Analysts at JPMorgan Chase today predicted the ECB would buy up to €40 billion in assets to get more money flowing into the region's economies.
READ: This morning, major European economies hit the slow lane. Here's what it means
READ: Pressure is mounting on Mario Draghi to turn on the cash taps