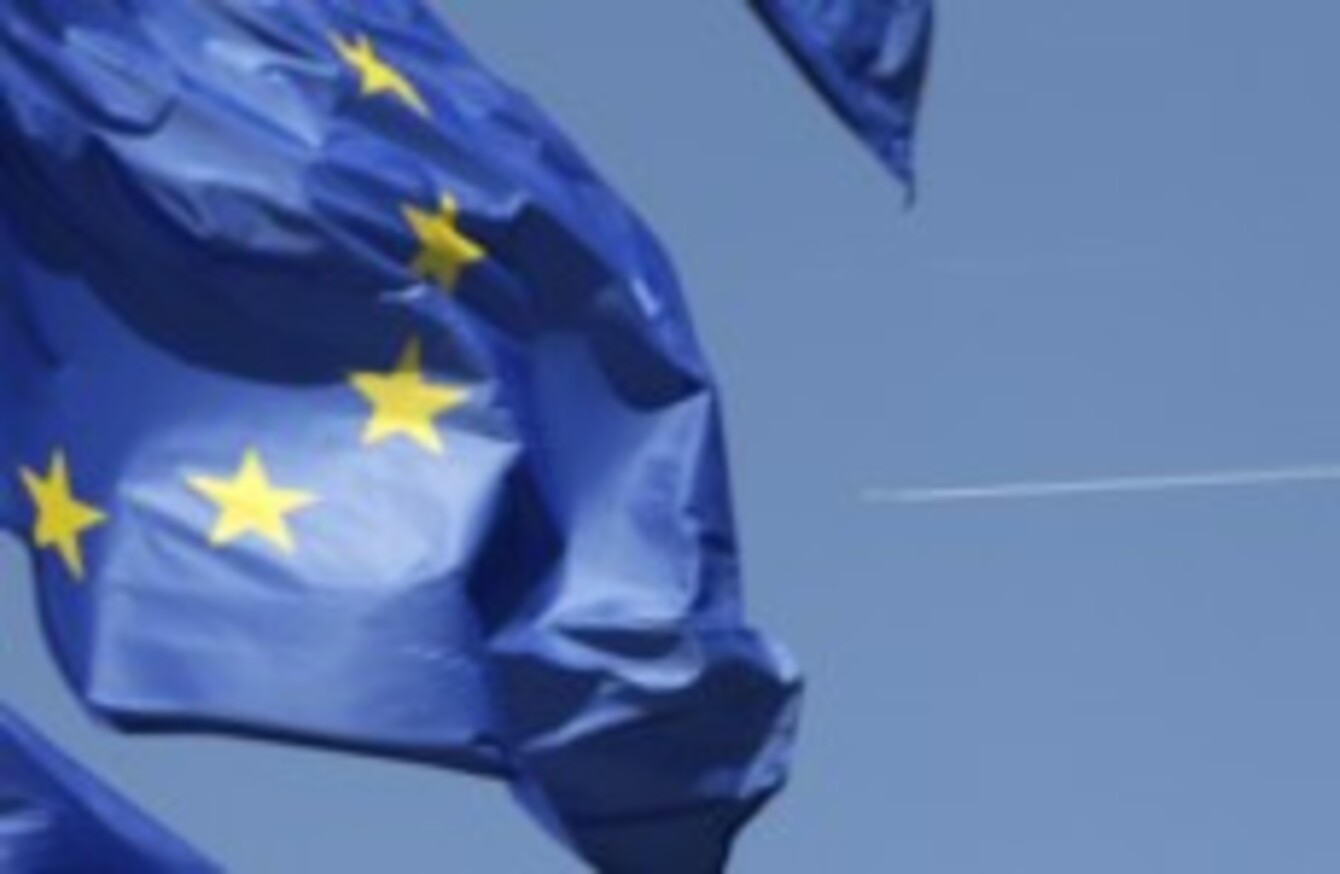 Image: Yves Logghe/AP/Press Association Images
Image: Yves Logghe/AP/Press Association Images
EUROZONE FINANCE MINISTERS may be forced to turn to the IMF for help, after the EU's own bailout fund fell short of the level needed to provide serious assistance for troubled economies.
At a meeting in Brussels yesterday, ministers raised the possibility that the IMF could step in to provide firepower not available to the European Financial Stability Fund. It's hoped that the IMF's resources could be boosted by bilateral loans from individual countries, AFP reports.
The move could mean other countries stepping in to provide funding that would be used to bail out EU nations. Dutch finance minister Jan Kees de Jager said: "I think both European and non-European countries should be ready to increase resources through the IMF so that we have enough resources in total."
One official told Reuters that national banks could print more money to loan to the IMF, suggesting nations "can decide to increase the resources of the IMF to provide money for the bailout, and they can do that through national central banks, who would simply print the money." However, the official said this was a last resort.
It had been hoped that the EFSF, which currently has funds of more than €200billion, could be boosted to around €1trillion by leveraging it several times. However, Bloomberg reports that the fund's head Klaus Regling suggested it would not reach its target.
The meeting has set out further options for leveraging the EFSF in a planning document.
Last night's meeting did not result in the ECB getting the go-ahead for unlimited bond purchases from countries in difficulty, as many analysts had hoped. Luxembourg's premier Jean-Claude Juncker said the issue was "too sensitive", the Guardian reports.
This morning, ESRI economist Joseph Durkan said that markets would only be reassured if the ECB pledged to do "whatever is needed" to rescue distressed economies. He warned that Ireland's economic situation would depend heavily on the unfolding crisis in the eurozone.
Ministers also signed off on an immediate €8billion lifeline for Greece, as the country struggles with a cash crisis, the AP reports.