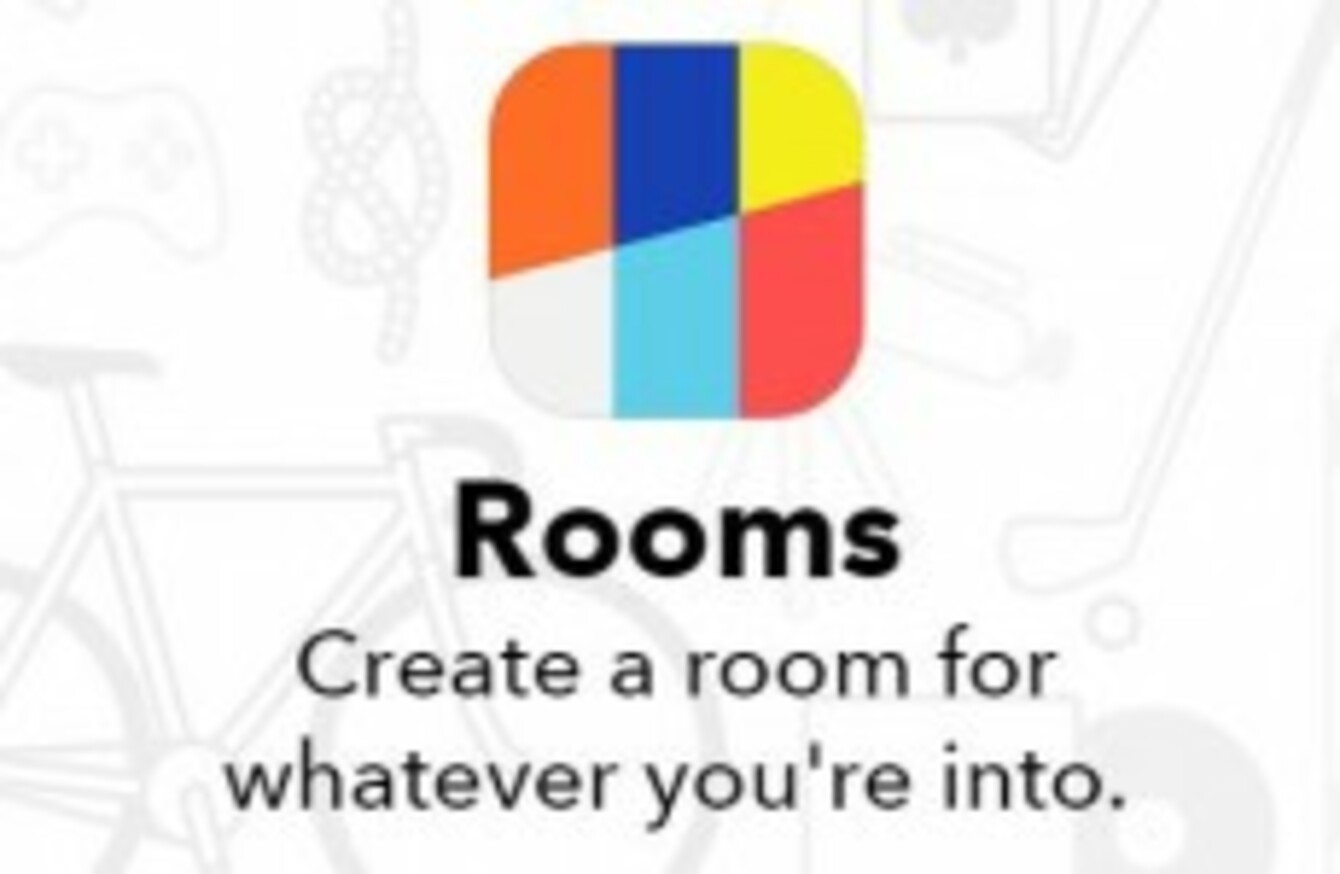 FACEBOOK HAS MADE its first foray into anonymous chat, launching the new app "Rooms" last night.
It's a deliberate throw-back to the early days of web forums and communities, but with a lot of the slick design and multimedia features of an Instagram or Facebook feed.
It allows you to keep your anonymity, as had been mooted in advance of this week's launch.
You can sign in with an email address, but you don't need a Facebook account to join, and you can have a different nickname for each "room."
Unlike other popular chat forums like Whisper, access to each room comes through a QR code invite.
This can be carefully guarded and selectively shared by each room's curator, or displayed publicly via social media, or featured by Rooms itself.
From there, you take screenshots of QR invites to rooms that interest you, and in you go, where you can chat, post photos, GIFs, and videos.
While the ethos seems to be that of an old-school chat room, the aesthetic is far from it.
"Rooms is designed to be a flexible, creative tool," says Josh Miller, the app's project manager.
You can change the text and emoji on your like button, add a cover photo and dominant colors, create custom "pinned" messages, customize member permissions, and even set whether or not people can link to your content on the web.
Miller joined Facebook after they bought his startup Branch.
For now, Rooms is only available on iOS, but an Android release should be on the way soon.