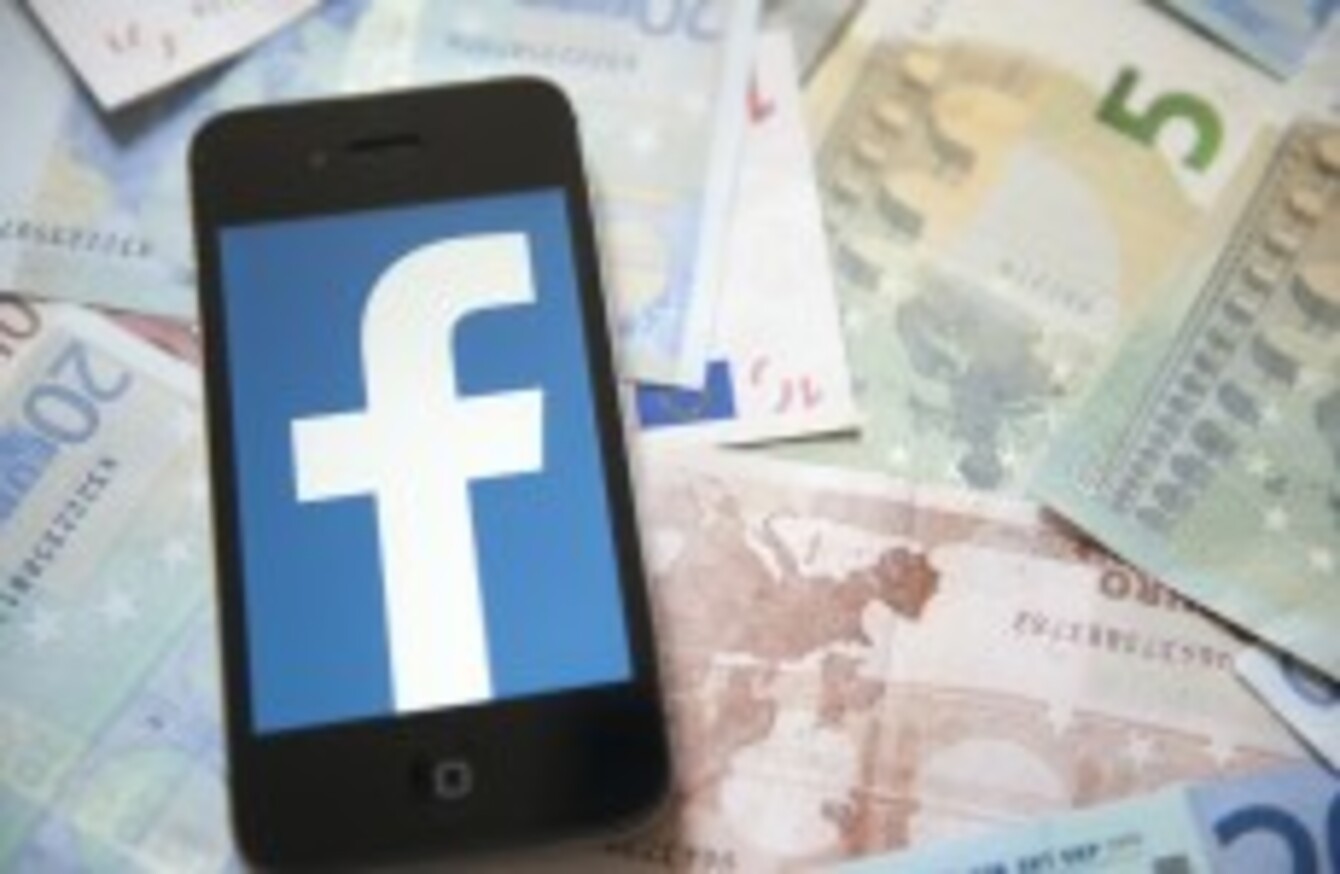 Image: Tim Goode/EMPICS Entertainment
Image: Tim Goode/EMPICS Entertainment
WITH MORE THAN 1.32 billion users signed up to the service, Facebook has a considerable amount of influence, so much so that it's able to contribute a significant amount back to the world economy.
A report from Deloitte, commissioned by Facebook, found that the site generates $227bn (€195bn) to the global economy and supported 4.5 million jobs in 2014.
Of that, the US was said to capture the largest share of revenue with $100bn (€86bn), while the EMEA region (Europe, Middle East and Africa) generated $13bn (€11bn). The report says that this is relative to third parties that use Facebook, and exclude the operations of the company itself.
While the purpose of the report is to convince advertisers, app developers and device makers to continue using and increase investment in Facebook, how was this figure reached?
So what's being valued here?
There are three main areas that contribute to this figure. Marketing effects (effectively advertising) which brought in $148bn (€127bn), Connectivity effects (bringing people from non-internet regions up to date) which amounted to $50bn (€43bn), and Platform effects (app developers) which contributed $29bn (€25bn).
It's probably unsurprising that marketing is the biggest contributor here considering that it is Facebook's biggest source of revenue, and it's definitely not surprising how much the report emphasises just how valuable its advertising tools are for sales and fundraising.
To prove its point, it refers to the Ice Bucket Challenge as an example of how it's can help share links and updates. This was down to it pushing it through Facebook Video – a product it's been trying to push for the last year or so as it chases new ways to generate revenue. All of these methods hunt for views, interactions and likes, with the report placing emphasis on the latter to calculate gross revenue supported from pages.
And that's where problems begin to emerge. Calculating the value of a single like is problematic for a number of reasons, and no matter what the methodology is (the report does explain the equation behind its valuation which takes into account GDP, time, and baseline sales among other things), calculating the value of a like requires some assumptions.
And what about the other areas?
In the case of Platform effects, this really boils down to games on the app store, although this valuation is really based on the success of a few apps instead of being spread across the board.
Although it really pushed its App Store back in 2013, Facebook still has a long way to go before it can match the likes of Apple or Google Play. The only game that has generated significant revenue on Facebook would be Candy Crush Saga, which is King's highest grossing game and has 100 million players signed up to it on Facebook.
Although most of King's other games don't match the same success, or generate the same amount of revenue, as Candy Crush Saga, its popularity still makes it a cornerstone of Facebook games.
#Open journalism No news is bad news Support The Journal

Your contributions will help us continue to deliver the stories that are important to you

Support us now
Connectivity effects is perhaps the most debatable part of this report as the idea that Facebook has enough influence to make people buy devices is pushing it somewhat.
Smartphones have a greater utility than just Facebook and while it is a core app, no matter what people say, it's not the deciding factor behind a device as it is in competition with numerous other services.
The report also says that "16% of the value from unique devices purchased in the given year which are used to access Facebook may be attributable to Facebook" which is somewhat debatable when you consider this figure is based on a 2011 Oxfam survey where 707 smartphone owners responded to a multiple-choice survey.
The final figure of 16% was settled on after it made adjustments to reflect "the time spent on social networks that is spent on Facebook."