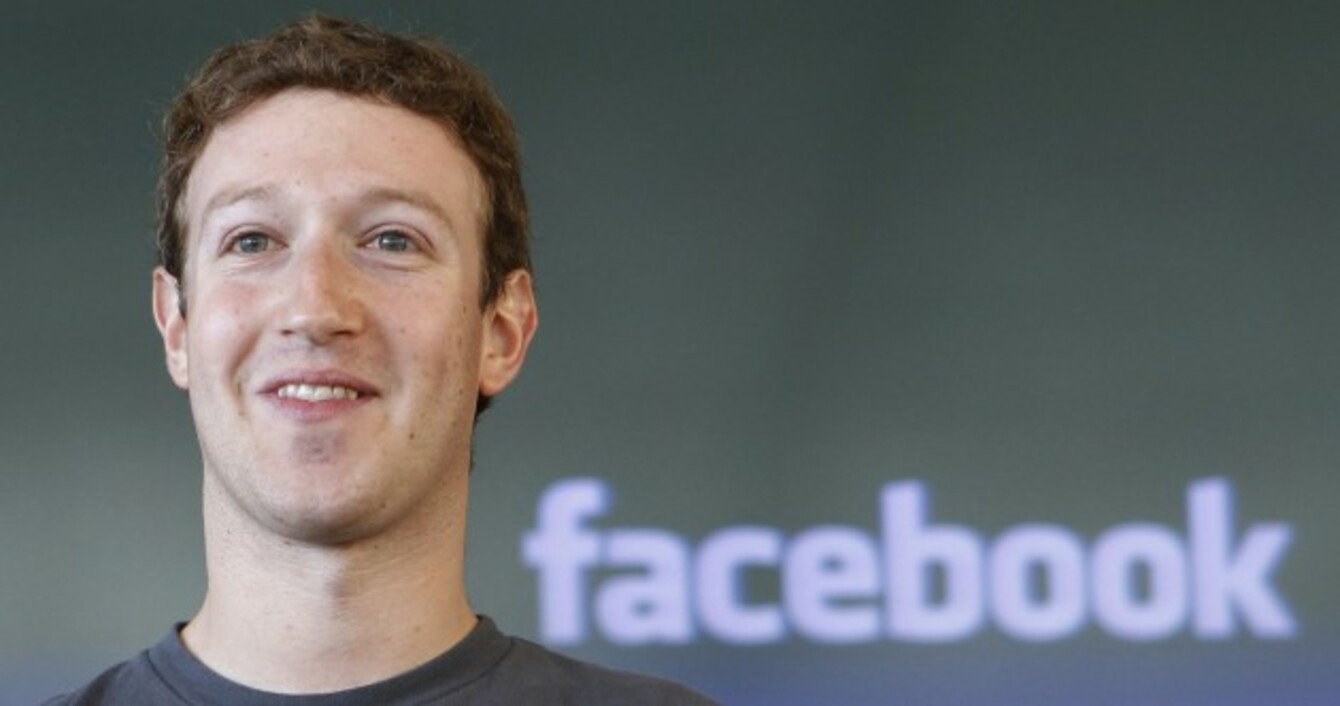 Facebook CEO Mark Zuckerberg.
Image: AP/Press Association Images
Facebook CEO Mark Zuckerberg.
Image: AP/Press Association Images
FACEBOOK'S QUARTERLY PROFIT nearly doubled as the world's leading social network gained users and saw mobile advertising revenues surge.
Facebook said that it made $802 million in profit for shareholders on revenue of $3.2 billion in the quarter that ended on 30 September.
"This has been a good quarter with strong results," Facebook founder and chief Mark Zuckerberg said in a release.
"We continue to focus on serving our community well and continue to invest in connecting the world over the next decade."
Smartphone and tablets
About 1.12 billion people on average connected with Facebook in September using smartphones or tablet computers in a 29 percent increase from the same month a year earlier, according to the earnings report.
Facebook took in $2.96 billion from advertising during the quarter, marketing messages served up on mobile devices becoming more important.
Mobile represented 66 percent of advertising revenue for the third quarter of 2014, up from 49 percent a year earlier.
Payments and other fees generated $246 million, a 13 percent increase from the same quarter last year.
Shares
Facebook shares, which have been near record levels in recent days, dipped less than a percent to $80.47 in electronic trades after the news.
Facebook has made a priority of adapting to lifestyles increasingly centered on getting online using smartphones or tablets, an adjustment deemed by analysts as critical for Internet firms that want to remain popular.
For the key metric of monthly active users, Facebook said 1.12 billion were using mobile devices, up 29 percent from a year earlier.
Facebook has also been seeking to broaden its offerings, unveiling an application that lets people chat anonymously in virtual "rooms," evoking the chat rooms from the early days of the Internet.
It is also testing a feature that lets users of the leading social network make purchases by simply pressing an on-screen "Buy" button.
Facebook completed its multibillion-dollar deal for mobile messaging application WhatsApp earlier this month.
Additional reporting Business Insider