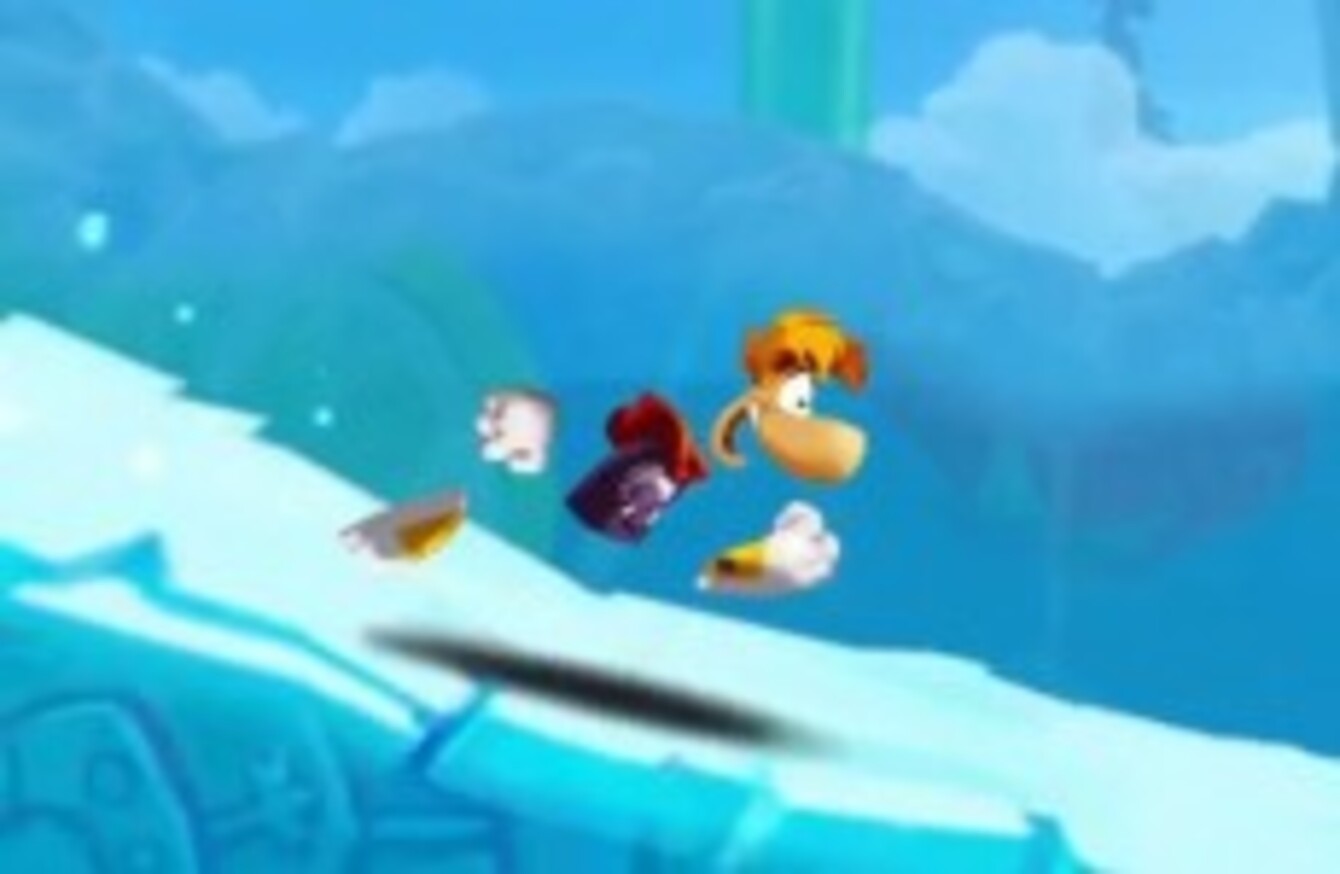 Image: DTOID/YouTube
Image: DTOID/YouTube
EACH WEEK, WE highlight five apps that are worth downloading for your smartphone and tablet. There are a lot of apps released on a daily basis, but not all of them are worth paying attention to.
We're going to assume that you already have a lot of the most popular apps, so let us do the hard work for you and pick out the latest apps that are deserving of your time. This week includes a zany platform runner, a way to stream all your music and videos to your smart devices and an app that allows you to turn off notifications on Android.
Rayman Fiesta Run
Why should I care?
- Platform runners are now a staple of smartphone gaming (see Canabalt, Jetpack Joyride, Punch Quest, Robot Unicorn Attack etc.)
- Rayman Fiesta Run is probably one of the most colourful platform runners out there. What other game would create zany worlds around food?
- It's quick-paced and throws some clever twists on what has become a tired genre.
- You can easily blast your way from point A to B, but the game rewards you for taking the less obvious routes.
- Probably the only potentially annoying part is that ads appear (although very rarely). If they are annoying you, turning on airplane mode while playing means you definitely won't see them.
(Video: ubisoft/YouTube)
App Ops 4.3/4.4 KitKat
For: Android
Cost: Free
Why should I care?
- The most recent Android update KitKat made the App Ops menu, which allowed you to restrict permissions for each app, unaccessible to users. The previous version of Android still has it but takes a lot of searching to find.
- Thankfully, App Ops allows you to access these permissions from your apps screen.
- The level of customisation and control you get huge, highlighting all apps that can access location, personal info, messaging , media, and your device.
- If you really know your way around Android, you can install the advanced version. Most of us will find the regular version more than sufficient.
- If anything, it will make you realise just how much access you give certain apps.
(Image: App Ops/Google Play)
Lightt
For: iOS
Cost: Free
Why should I care?
- Video apps like Vine and Instagram Video are slowly growing in popularity so it's only natural similar apps would appear.
- Lightt sticks with tradition by using a 'touch to record' approach, but also includes an impressive range of features with it.
- Alongside adding different filters and effects to videos, you can embed music tracks on your video.
- Probably our favourite part is adding voiceovers when you're editing your video.
- Only problem is that – unlike Vine and Instagram – videos won't save on your phone so any amazing videos you post stay there.
(Update: Turns out you can save videos onto your device. Either tap on the Outbox icon when you're posting, or go into settings and turn on 'Save to Album')
(Image: Lightt/YouTube)
#Open journalism No news is bad news Support The Journal

Your contributions will help us continue to deliver the stories that are important to you

Support us now
LockMix
For: Windows Phone
Cost: Free
Why should I care?
- Should you tire of the current look, LockMix lets you add widgets to your lock screen.
- Anything you can do with Android widgets, you can do here.
-  You can resize them and place them anywhere, saving you the trouble of unlocking your phone to check something.
- The usual type of widgets such as weather, news, battery can be included here.
- Best part is that you can pin each widget to the start screen as a live tile.
(Image: Lockmix/Windows Phone Store)
Streambels
For: Android
Cost: Free
Why should I care?
- If you have a smart TV and a lot of music and videos on your phone or tablet, this will come in handy.
- Lets you stream music, videos and photos from your smartphone or tablet to any DLNA enabled device.
- It also supports video streaming from YouTube and Facebook videos should you find a video that everyone has to see.
-  If you're using your smartphone, it will automatically pause so you can take your call and resume when you're finished.
- The makers plan to introduce Spotify, Soundcloud and online radio integration soon.
(Image: Streambels/YouTube)