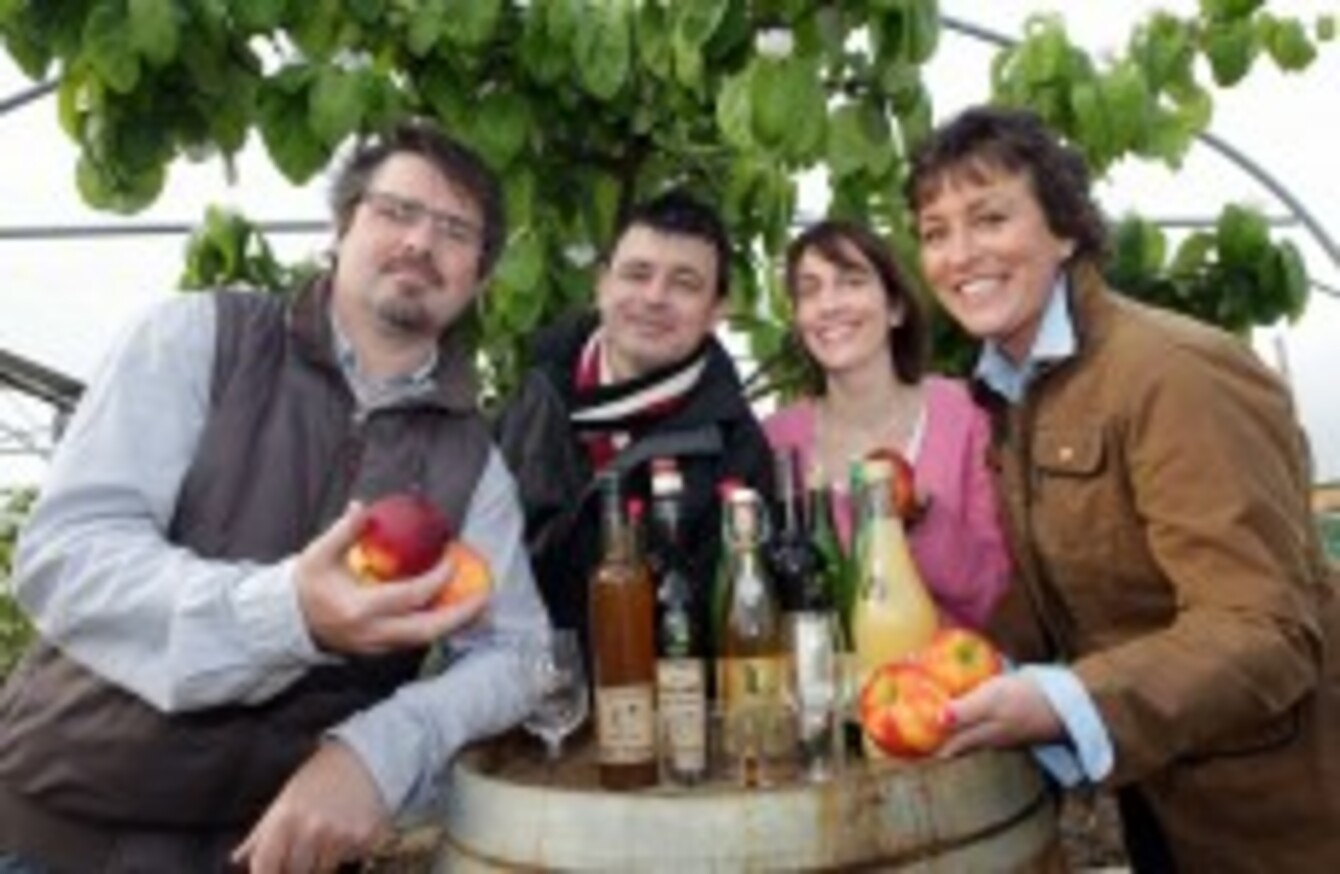 Margaret Jeffares, Good Food Ireland, Ciara Jackson, Grant Thornton, Ed Cooney, Executive Chef, Merrion Hotel, and David Llewellyn, Llewellyn Orchards.
Margaret Jeffares, Good Food Ireland, Ciara Jackson, Grant Thornton, Ed Cooney, Executive Chef, Merrion Hotel, and David Llewellyn, Llewellyn Orchards.
THE FOOD SECTOR is pivotal for Irish tourism and export growth, new research suggests.
Food: The secret ingredient to Irish tourism and Export Growth, was released today by Good Food Ireland and Grant Thornton. The authors  say the report highlights "the importance of linking food with tourism to create new market opportunities driving demand for Irish food and the tourism hospitality sector".
The objective of the report was to establish the importance of Irish food as an economic driver, analyse business needs and challenges and collate insights on emerging trends in the sector.  It also reinforces the link between Irish food and tourism. Good Food Ireland said its approved providers contribute in the region of €50million to the Irish economy through their purchasing of Irish produce.
Margaret Jeffares, founder and MD of Good Food Ireland said:
Food experience has a strategic role to play in positioning tourism and export growth. The findings of the report have reinforced the Good Food Ireland vision around the importance of local food in delivering economic opportunity through authentic experience. Given our current economic situation, I cannot stress enough the importance of buying local, eating local and thinking local when it comes to food and tourism.
The report showed that 100 per cent of Good Food Ireland-approved providers surveyed agreed that local Irish food should be an integral part of Ireland's international tourism marketing.
Four out of every five support the view that local Irish food is a strong economic driver for their business, with almost 90 per cent of the opinion that marketing of food tourism is important for sustaining business growth.
Through increased marketing and awareness of sourcing, 92 per cent of GFI-approved providers have increased their purchasing of Irish food over the last three years.
The survey showed that despite challenging and economic trading conditions, two out of every three respondents met earning expectations in 2011 and 4 out of 5 of them expect growth in 2012.
Of those surveyed, 24 per cent are currently exporting, and within that group, 53 per cent have plans to target new markets. A further 17 per cent have plans to export in the future.
Access to finance and increased operating and raw material costs, as well as weaker domestic demand, were highlighted as significant challenges by business owners.
Ciara Jackson, Head of Food and Beverage with Grant Thornton Ireland, said:
We are excited by the strength of the economic link created where high quality food produce strengthen brands, which in turn attracts tourists, all of which helps to sustain and grow business. Leveraging Irishness is a route to growing earnings.
To coincide with the report, Good Food Ireland in association with Grant Thornton is holding a series of Regional Conferences for help food and hospitality businesses.