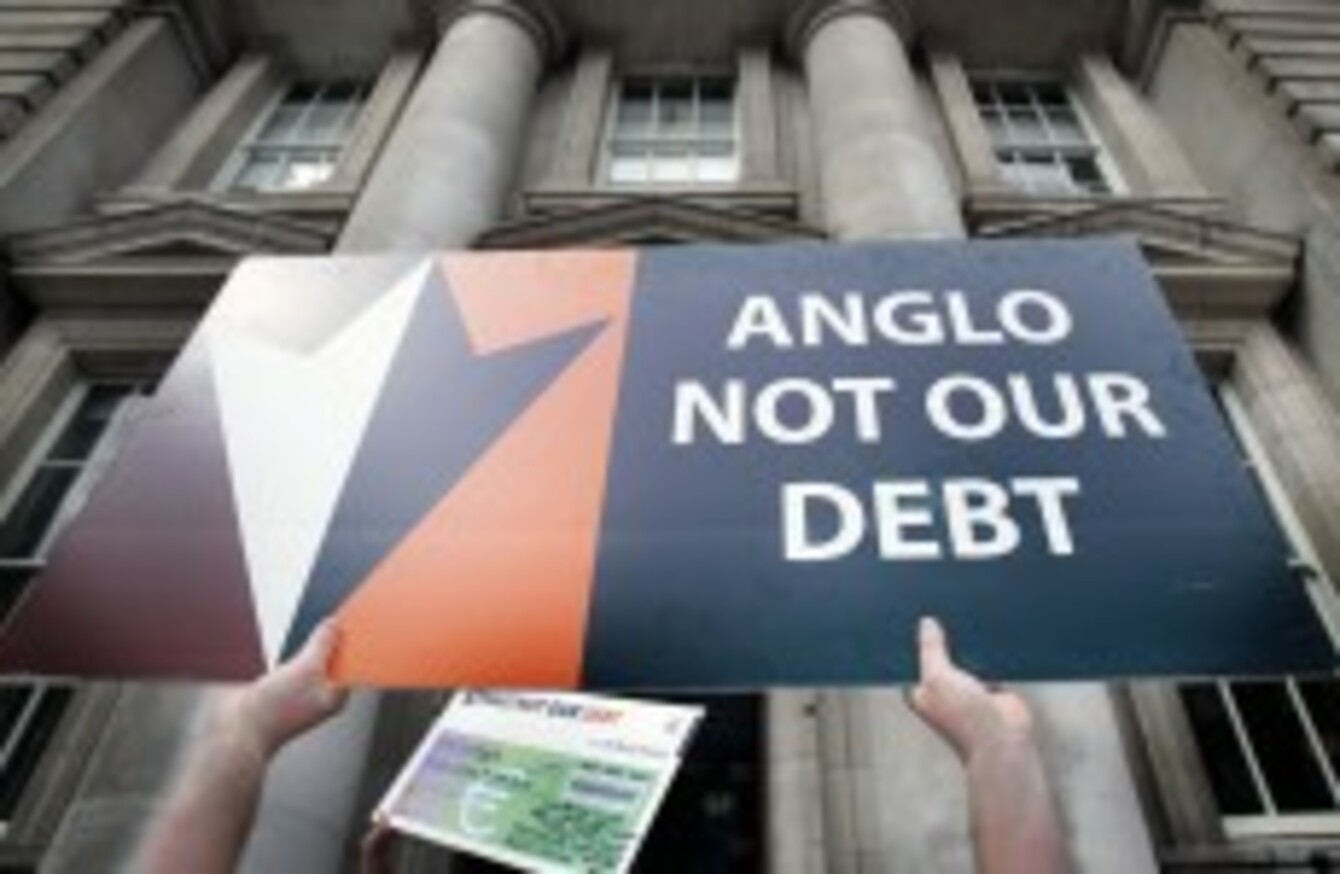 Image: Niall Carson/PA Wire
Image: Niall Carson/PA Wire
THE BUSINESS NEWS giant The Financial Times last night warned Spain against following Ireland down the path of saving the banks at the expense of the state coffers.
An editorial posted just after 8pm on FT.com referred to the current Spanish crisis in which the country's largest bank, Bankia, is seeking a €19bn bailout. The cost of borrowing for Spain rose to its highest level in six months yesterday morning as investors dumped their Bankia shares. By lunchtime, Spain's Prime Minister Mariano Rajoy had said that the government would prop up the bank by issuing it with a government promissory note, which would then act as collateral which it could present to the ECB. This is what happened in Ireland in 2010 when the State issued just such a note to give Anglo Irish Bank a digout.
Reuters Spain yesterday reported that a government source told them that the path taken by Ireland and Germany in propping up banks was a valid one.
However, FT.com's editorial warned that Rajoy's comment that he would not allow any bank in Spain to fail would "lead into the trap that engulfed Ireland". The editorial went on:
That is the message Ireland's government insisted on as it piled private banks' debts on to its puny sovereign shoulders. By the end of 2010 markets had lost faith in Dublin's ability to repay and it was strong-armed into a eurozone rescue loan.

Ireland's folly made clear that the interdependence of sovereigns and national banks is at the heart of the monetary union's present dysfunction.