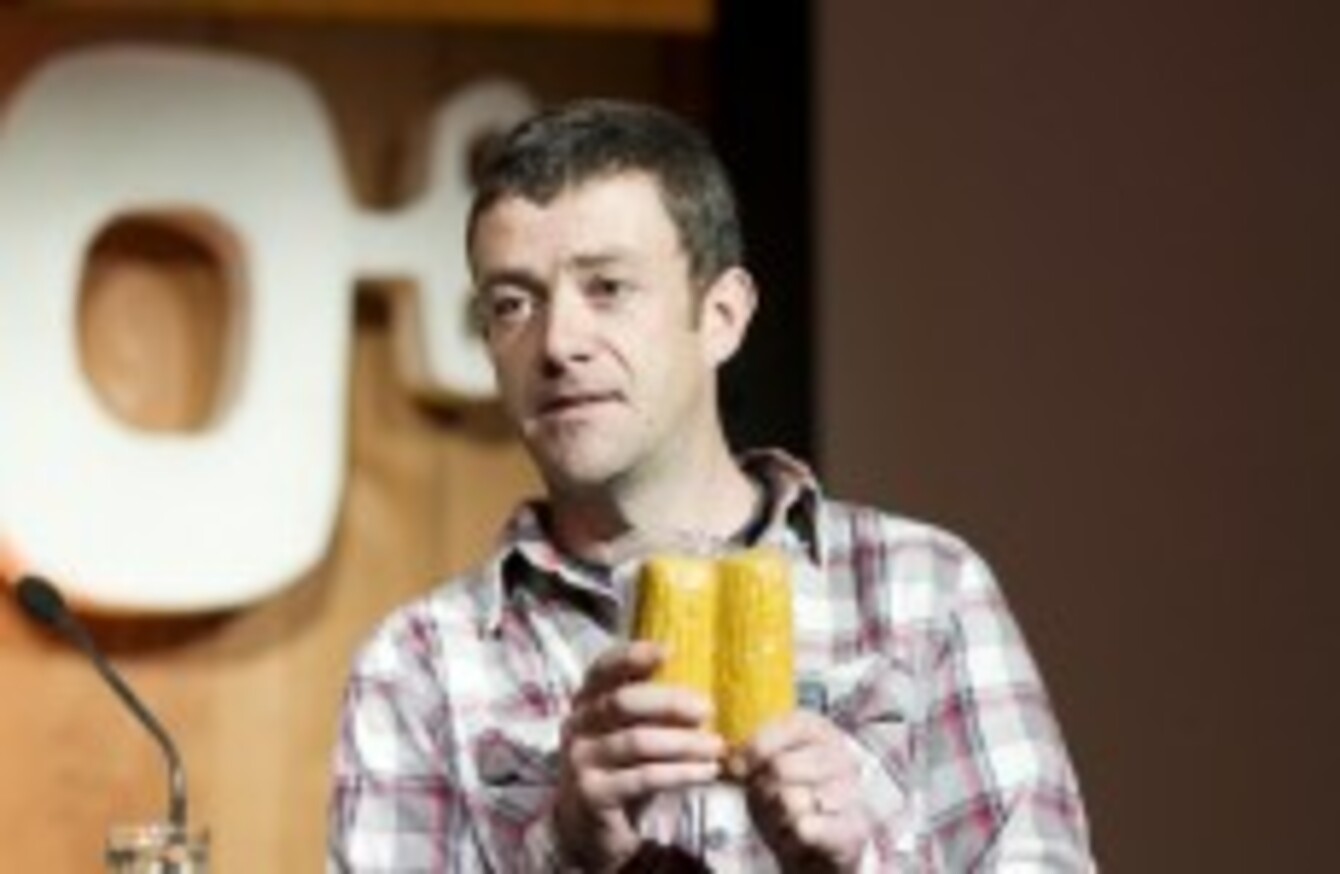 GIY founder Michael Kelly
GIY founder Michael Kelly
FOR MICHAEL KELLY, the path to converting people to growing their own food couldn't be about "rattling buckets" for the cause.
Rather, the founder of Waterford-based Grow It Yourself (GIY) had to be able to fund his projects by offering the public things they were actually prepared to pay for.
The organisation first spluttered into life in 2009 after Kelly had his own light-bulb moment when he was about to buy garlic imported from China at his local supermarket.
Realising the absurdity of shipping something halfway around the world that could easily be grown in any back yard, he started putting together a like-minded group.
I started growing my own food to kind of 'stick it to the man' and just fell in love with it from there," he told TheJournal.ie.
But Kelly said it wasn't until he was awarded a small grant from Social Entrepreneurs Ireland (SEI) that the idea began to transform from a hobby to the organisation that now boasts 50,000 supporters.
"The real benefit for me was that (SEI) also plugged us into the network of social entrepreneurs," he said.
It was important to know that there was this way that we could do it that didn't rely on government grands or rattling buckets."
'Food apathy'
The organisation won further supports worth €200,000 from SEI in 2011 and it now employs eight people to run its programmes, which range from an online shop selling seeds to publishing a book and magazines.
It also runs campaigns like the GIY@Work push which last year included opening a GIY garden at brewing giant Diageo's St James's Gate complex in Dublin.
"People have a general sort of food apathy, either not knowing or not caring where their food is coming from," Kelly said.
When we look at the scale of the problems that we see ourselves as being a part of the solution to, we have an absolute time-bomb of diet-related illnesses. In some way the time-bomb has already exploded."
Source: Giy Ireland/YouTube
It has also been successful in recruiting corporate sponsors to its mission, like soup and pie merchant Cully and Sully – which is behind the "give peas a chance" campaign being launched at Dublin's CHQ building next week.
As social entrepreneurs, it has always been important that we go out and earn an income by offering products and services that people need … we don't see ourselves as a charity at all, really," Kelly said.
GIY's latest project is the construction of a €1.4 million "Grow HQ" in Waterford on a vacant site at Ardkeen donated by the local council.
The centre, which is due to open in spring next year, will incorporate a cafe and retail centre, as well as plots to supply fruit and vegetables for its kitchens.
The aim was simply to pull in people who may have never thought of growing their own food and demonstrate what homegrown produce tasted like, Kelly said.
We want to create a place where we can effectively bring people and show them our view of the world."
Social Entrepreneurs Ireland recently launched its 2015 awards programme. Entries close on Monday, 20 April with winning nominees to be announced in November.