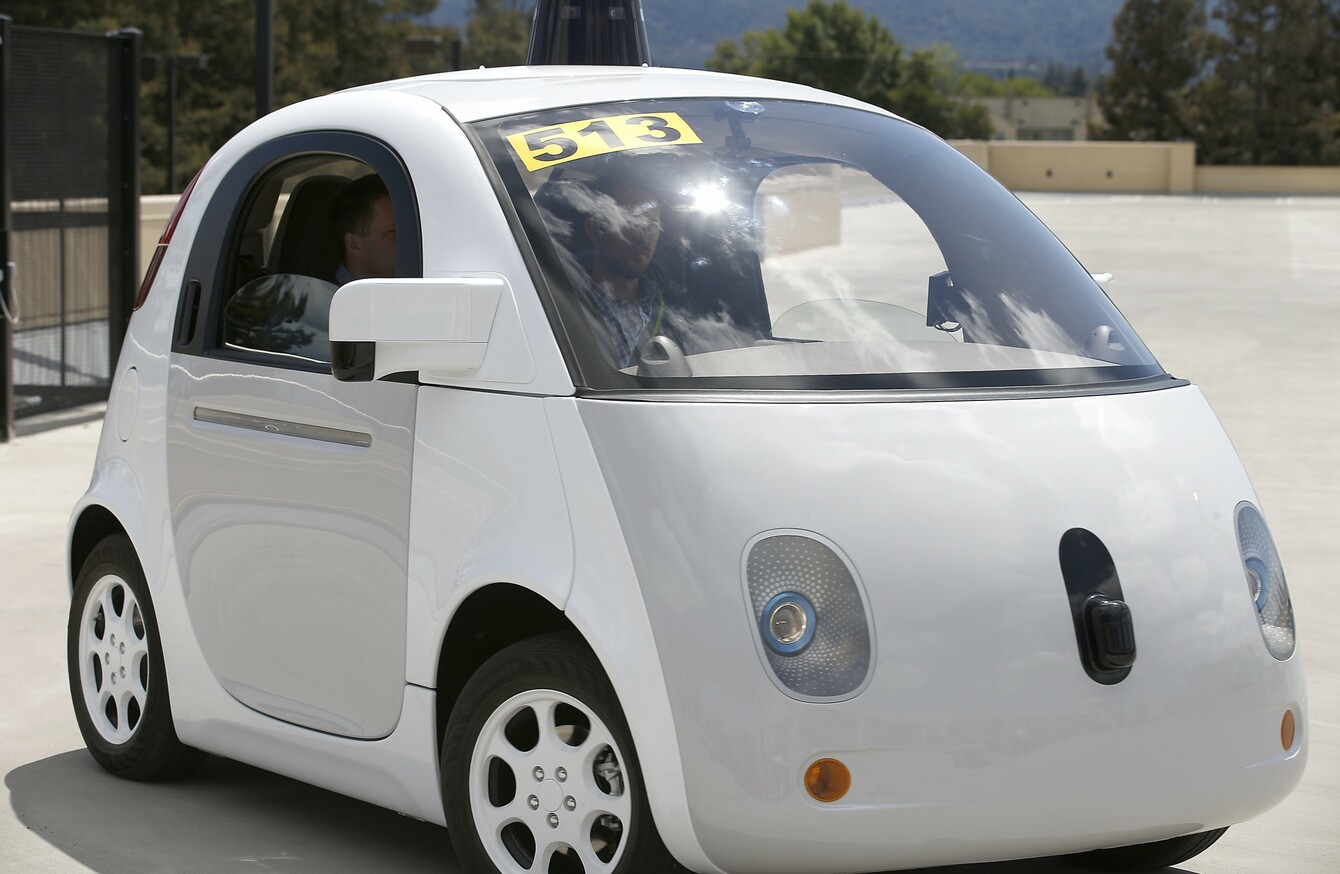 Image: AP Photo/Tony Avelar
Image: AP Photo/Tony Avelar
GOOGLE IS TESTING out wireless charging for its experimental self-driving cars alongside its usual driving tests.
According to filings made by its parent company Alphabet, the cars would be able to recharge by driving over a special transmitter embedded in the ground instead of needing to be plugged in. The idea was spotted by IEEE Spectrum in the company's recent filings with the US Federal Communications Commission.
The charger would use resonant magnetic induction to transfer power into the underside of the car, similar to how some smartphones use wireless charging.
The technology is being tested in both Google's headquarters as well as its special self-driving car testing facility in California.
Two companies, Hevo Power and Momentum Dynamics, have been testing their own versions of the technology with Google X, the company's secretive division which tests out moonshot ideas like Project Loon, where it plans to deliver internet coverage by using balloons, and smart contact lenses.
While it's pumping more resources into these projects, they are still very much in the research phase. In its latest earnings report, its 'Other Bets' section made a loss of €3.2 billion in the last three months of 2015.