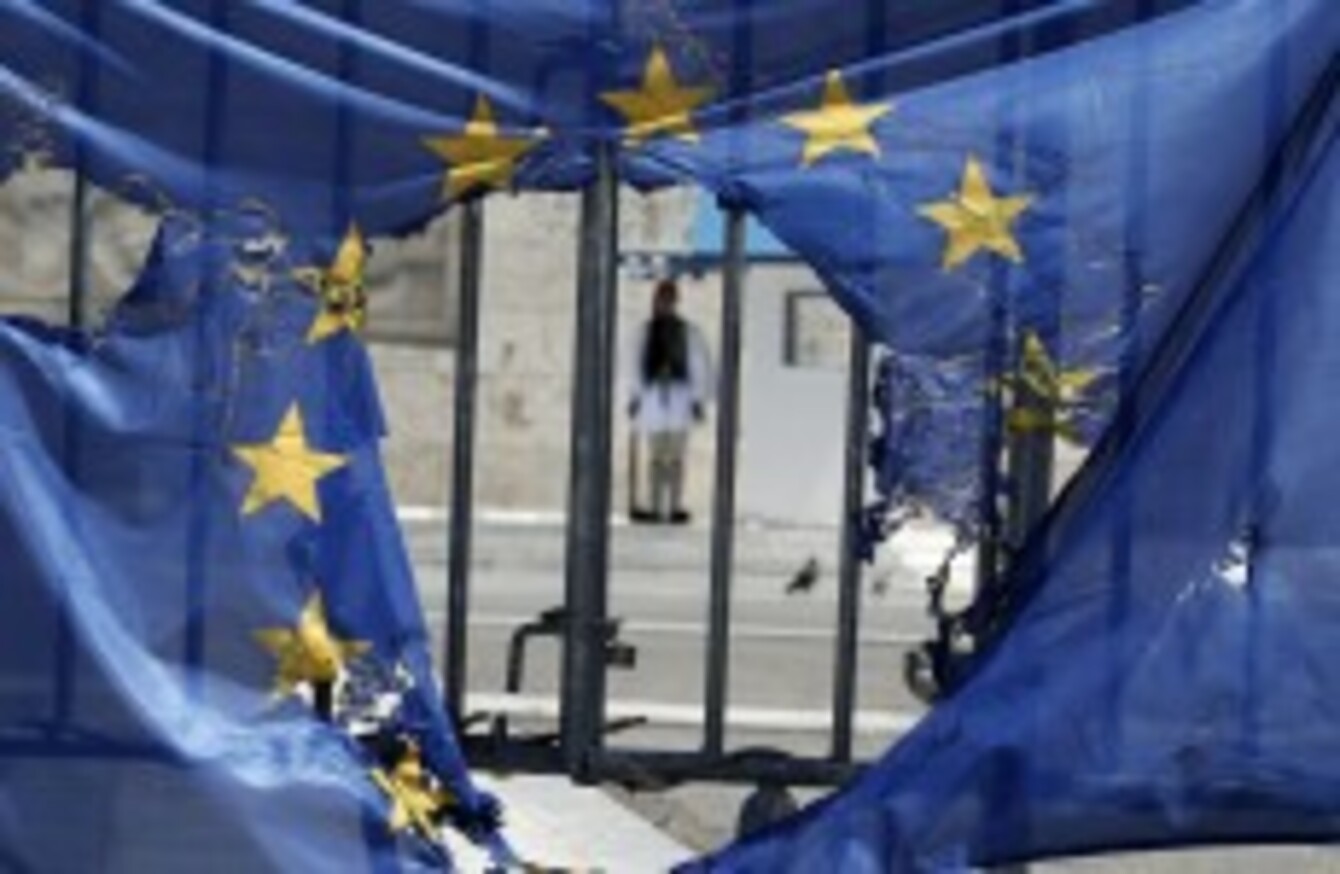 File photo of a Greek presidential guard stands framed bythe remains of a European Union flag half-burnt by protesters in Athens
Image: Petros Giannakouris/AP/PA
File photo of a Greek presidential guard stands framed bythe remains of a European Union flag half-burnt by protesters in Athens
Image: Petros Giannakouris/AP/PA
EUROZONE FINANCE MINISTERS agreed today to release €4 billion in fresh aid to Greece "in the coming weeks" as part of a second bailout programme.
Some €2.5 billion will come from the eurozone rescue fund and €1.5 billion from European central banks, the ministers said in a statement issued after a meeting of the 17-nation Eurogroup.
On top of these payments, likely to be made this month, another €500 million from the eurozone rescue fund plus €500 million from central banks would follow in October. The International Monetary Fund will also put up €1.8 billion, bringing the overall total to €6.8 billion.
The payments were subject to certain conditions being met, said Eurogroup chief Jeroen Dijsselbloem.
Eurogroup said that while it recognised that the country's programme is "broadly on track", it stressed in a statement that "significant further work is needed over the next weeks to fully implement all prior actions required for the next disbursement".
"Especially, the required reforms of the public administration will need to be carried out so as to increase the efficiency of the public sector while it is being steadily downsized, and further efforts are needed to improve tax revenue collection," it added.
- Additional reporting by Michelle Hennessy.