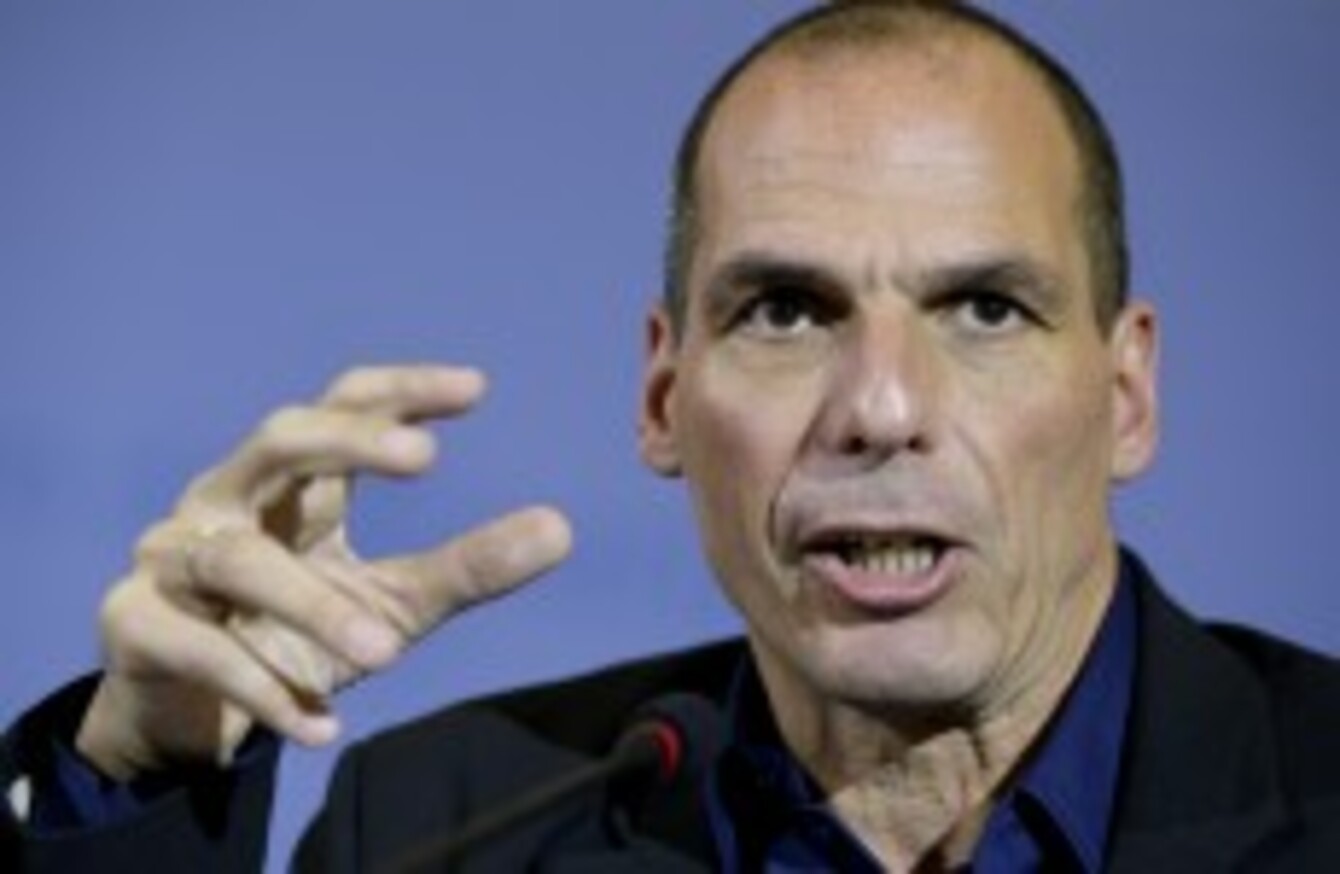 Yanis Varoufakis
Image: Michael Sohn/AP/Press Association Images
Yanis Varoufakis
Image: Michael Sohn/AP/Press Association Images
GREECE'S FINANCE MINISTER has faced criticism as he met his tough-talking German counterpart for the first time to ask for debt forgiveness.
Wolfgang Schaeuble voiced "scepticism" over proposals by Greece's new anti-austerity government as he and Yanis Varoufakis failed to find common ground at a bruising meeting in Berlin to discuss the country's massive debts.
"We had long and intensive discussions, but we were not in complete agreement," Schaeuble told a highly-anticipated news conference in Berlin, seated next to Varoufakis after their first face-to-face meeting.
"We agreed to disagree," he added, while Varoufakis retorted:
We didn't reach an agreement. It was never on the cards that we would. We even didn't agree to disagree from where I'm standing.
Greek Prime Minister Alexis Tsipras and Varoufakis — whose radical left Syriza party stormed to victory in elections on January 25 — have gone on a whistle-stop tour of major European capitals in recent days to build support for a renegotiation of the country's 240-billion-euro ($275-billion) EU-IMF bailout.
Tsipras said it was time for both Greece and Europe to "turn the page" on austerity as parliament convened Thursday, the first time since the elections.
The government has blamed its fiscal problems mainly on the austerity shackles fixed by Germany, arguing the restrictions have choked growth in an economy that has shrunk by a quarter.
The new Greek finance minister's stop in Berlin followed a high-stakes visit to the European Central Bank in Frankfurt a day earlier.
Just hours after that visit, the ECB surprised the markets by announcing it would no longer allow banks in Greece to use its junk-rated government debt as collateral for loans, in a severe blow to Greece and ratcheting up the pressure.
But Greece defiantly said it would not be "blackmailed" and insisted its banks were secure.
In a show of support for the new government, some 5,000 demonstrators gathered in Athens late on Thursday to protest against the ECB decision.