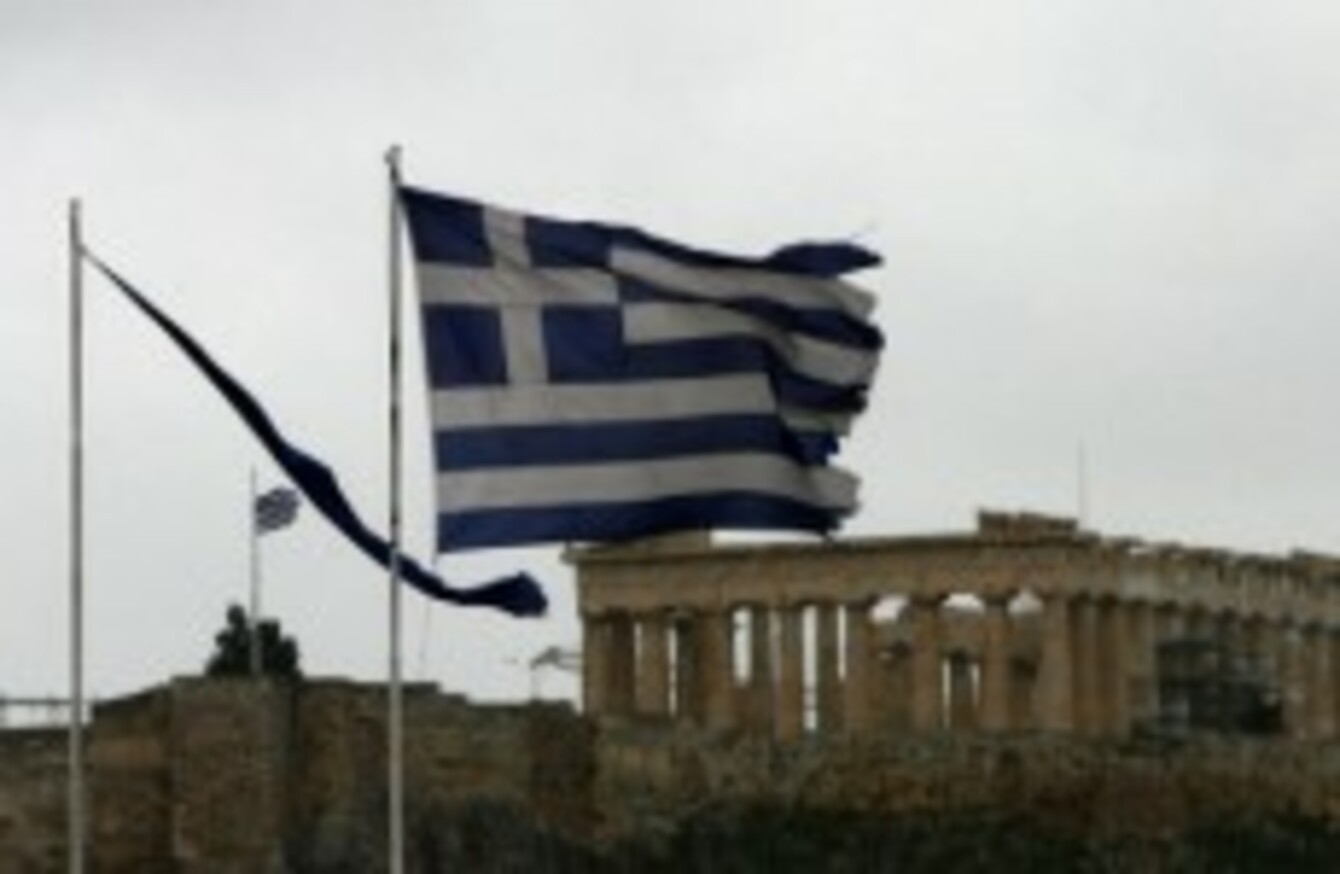 Image: Thanassis Stavrakis/AP/Press Association Images
Image: Thanassis Stavrakis/AP/Press Association Images
GREEK LEADERS HEAD to Brussels today to try and rescue a €130 billion bailout deal needed to save the country from bankruptcy.
Finance Minister Evangelos Venizelos goes to Brussels empty-handed as Prime Minister Lucas Papademos and the three coalition party leaders failed to reach full agreement on austerity measures required by the European Union.
George Papandreou, Giorgos Karatzaferis and Antonis Samaras met with Papademos for more than seven hours yesterday for crisis talks. They eventually approved some of the austerity measures demanded by the terms of the EU-led rescue package but failed to reach an agreement with the country's creditors about €300 million worth of pension cuts.
According to the BBC, Papademos released a statement after hours of talks last night:
There was broad agreement on all the program issues with the exception of one, which requires further elaboration and discussion with the troika. This discussion will take place immediately, so as to conclude the agreement in view of the Eurogroup meeting."
Before leaving for Brussels, Venizelos pleaded with the three men to resolve their differences as Greece's survival depends on a bailout and debt-relief.
Athens is due to make a bond payment of €14.5 billion on 20 March.
"It will determine whether the country remains in the eurozone or whether its place in Europe will be endangered," said Venizelos.
There is no room for any other expediency: we must look Greeks in the eye, look at the national interest and the interest of our children."
He is due to meet eurozone finance ministers this afternoon.
Debt inspectors from the European Union, the European Central Bank and the International Monetary Fund – known as the troika – also held talks for five hours through the night with Prime Minister Lucas Papademos, Venizelos and Labour Minister Giorgos Koutroumanis.
Reportedly included in the measures agreed by the coalition leaders and the PM are a 20 per cent cut in the minimum wage and the firing of 15,000 public sector workers. Holiday bonuses may be saved, according to Reuters.
-Additional reporting by AP