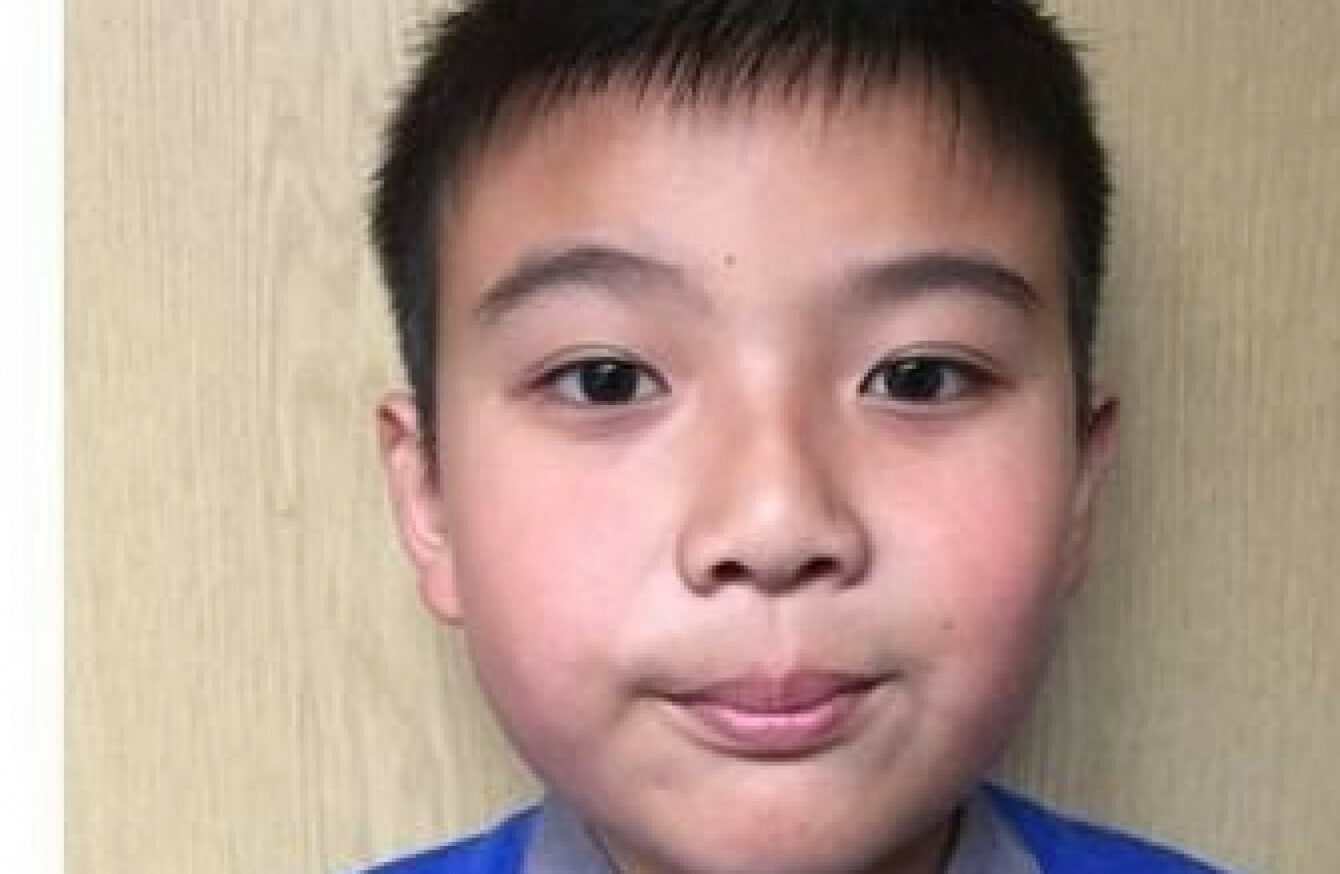 HEALTH MINISTER SIMON Harris has said he has made representations to the Justice Department to prevent the deportation of a nine-year-old boy from Bray. 
Eric Zhi Ying Mei Xue, a 4th class pupil in St Cronan's, was born in Ireland, but he is not a citizen. He is now facing deportation to China.
Leena Mei Mei Xue, Eric's mother, arrived in Ireland 12 years ago. However, a deportation order was served against her in 2015. She has appealed the order over the last three years, however, her last appeal was rejected in June. 
"I have made representations to the Department of Justice and Equality in relation to Eric's situation. I have appealed for Eric to remain in Ireland on humanitarian grounds," Harris told TheJournal.ie.
He added:
Quite frankly, Eric is Irish. He was born here, goes to school here and has never lived anywhere else. This is his home. This is his country. I really hope common sense can prevail.
A petition, organised by his school, has been signed by 36,000 people to date. 
On the petition site, the school states that Eric is neither an Irish citizen nor a Chinese citizen. They are concerned that if he returns to China, he will have no access to the country's health or education system because he is not a Chinese citizen. 
One teacher from the school said the campaign is fully backed by the school including the principal Maeve Tierney and the Board of Management. 
Tierney told RTÉ News that the school believed that Eric should be afforded the same rights as an Irish Citizen. Ms Tierney described Eric as "an extremely able boy".
The principal said the deportation of a boy born in Ireland is "very, very wrong".
Fianna Fáil TD for Wicklow, Stephen Donnelly said that it is entirely unacceptable that a nine year-old boy who has lived in Wicklow his whole life could be deported to China.
"Over the past year, I've been working hard with Eric's mother to stop her family from being plucked out of their home. I've written to the Justice Minister on their behalf and have tried to convince the authorities how cruel it would be to send young Eric to the other end of the world from the only home he has ever known," said Donnelly.
He added: 
Eric was born and raised here. He doesn't speak Chinese and, as far as I'm concerned, he is Irish. We must remember that he wasn't born in China he will have no access to their health or education system if he's sent there.
Deporting him under these circumstances would be inhumane. And I'm not alone in this belief; tens of thousands of people have already signed a petition set up by Eric's school, St Cronan's.
Donnelly called on Minister Flanagan to show compassion.
"Citizenship should be granted to little Eric straight away and his mother should be given permission to reside so she can continue to raise him in the caring and loving environment she has developed in Bray for her son," concluded Donnelly.
Local Sinn Féin TD John Brady told TheJournal.ie yesterday that he hopes there is a positive outcome for Eric, who he said is being placed in a "horrendous" situation.
He said Eric's case is just one of many young children, who find themselves being deported, despite being born in Ireland. 
Brady said such actions can have a huge impact on these children, and can cause a huge trauma in their lives.