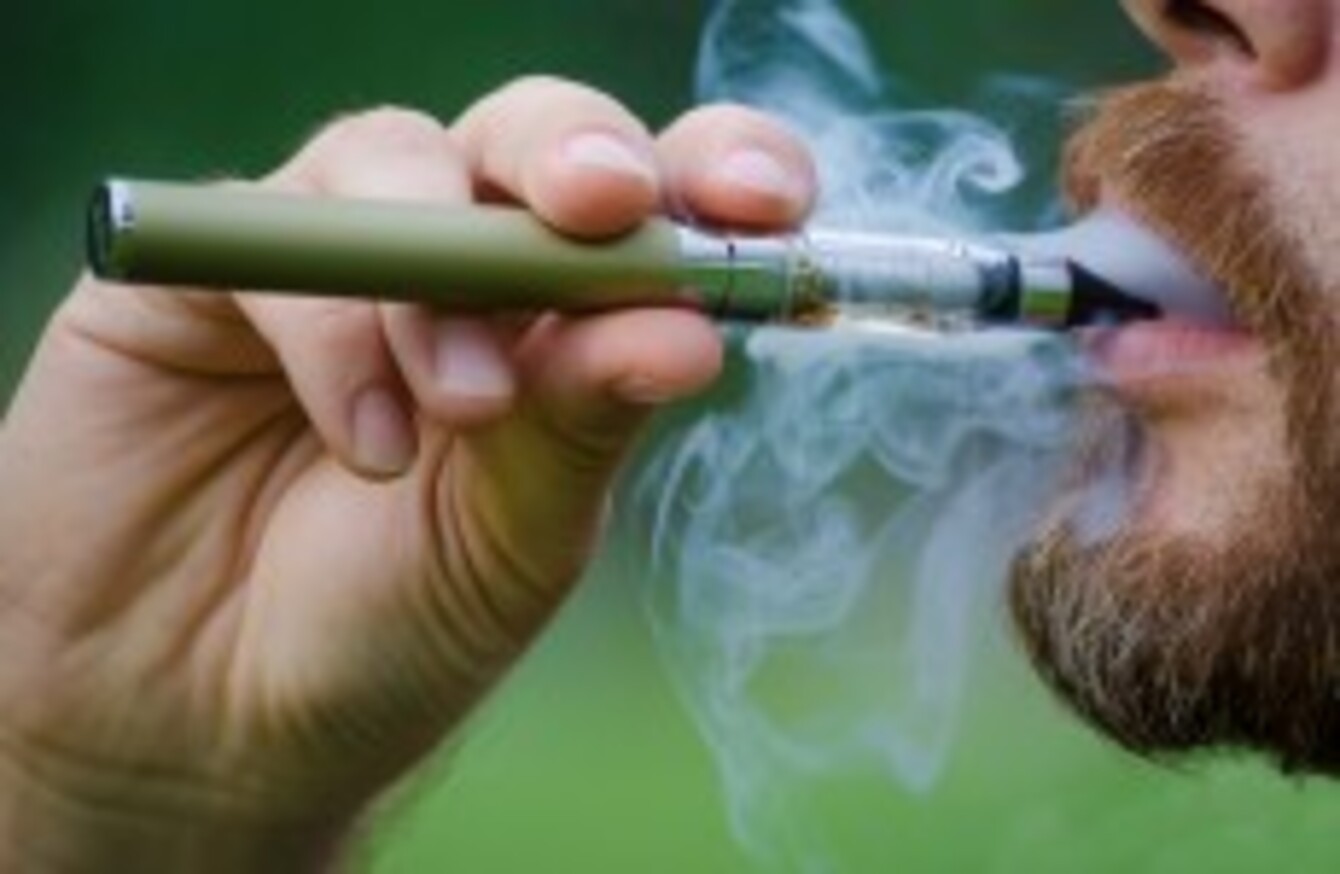 IRISH E-CIGARETTE STARTUP Healthier Smoker is being shut down a few months after promising a raft of new staff hires at its Waterford factory and unveiling multimillion-euro expansion plans.
The fledgling "vaping specialist" and producer of E-cigarette liquids will be wound up after multinational cigarette importer Japan Tobacco International (JTI) sued it for allegedly ripping off the copyright for a string of its brands.
A post on Healthier Smoker's Facebook page yesterday said the company had to shut down its website "due to circumstances beyond (its) control" and the social media listing would also be deleted within 48 hours.
The reasoning behind this decision is based on legal proceedings that were issued against us by a large tobacco company for copyright infringement," the post said.
There was confusion among customers as several said their local stores were still selling the company's products, while others were closed.
Only two months ago, Healthier Smoker was heralding ambitious growth forecasts - including 80 new jobs at its Waterford plant and "potentially up to 1,000 jobs over the next 12 months" if all went to plan.
At the time, company secretary and co-director Stephen Ryan said the company expected to be worth €100 million in only five years through export growth.
Court case launched
But last month JTI, which sells cigarettes including Benson & Hedges, Camel and Silk Cut in Ireland, launched a High Court case against Healthier Smoker after claiming the E-cigarette company was passing off its own products as the tobacco giant's brands.
Healthier Smoker's liquids had featured names like "Kamel Blend" and "Purple Silk".
Liquidators from DMFN chartered accountants were installed to wind up Healthier Smoker on Friday and in court yesterday they agreed to orders putting a temporary ban on any sales, advertising or manufacture of the offending articles.
The case returns to court on September 16.
JTI protects "precious assets"
In a statement, a spokesman for JTI said it had "invested heavily" in building its brands and they were its "most precious assets", and the court orders were welcome.
"Distinctive packaging is key for fair competition and allows adult smokers to choose their tobacco products easily and without confusion," he said.
Ryan has not returned calls for comment today.
READ: E-cigs banned in nation's biggest shopping centre