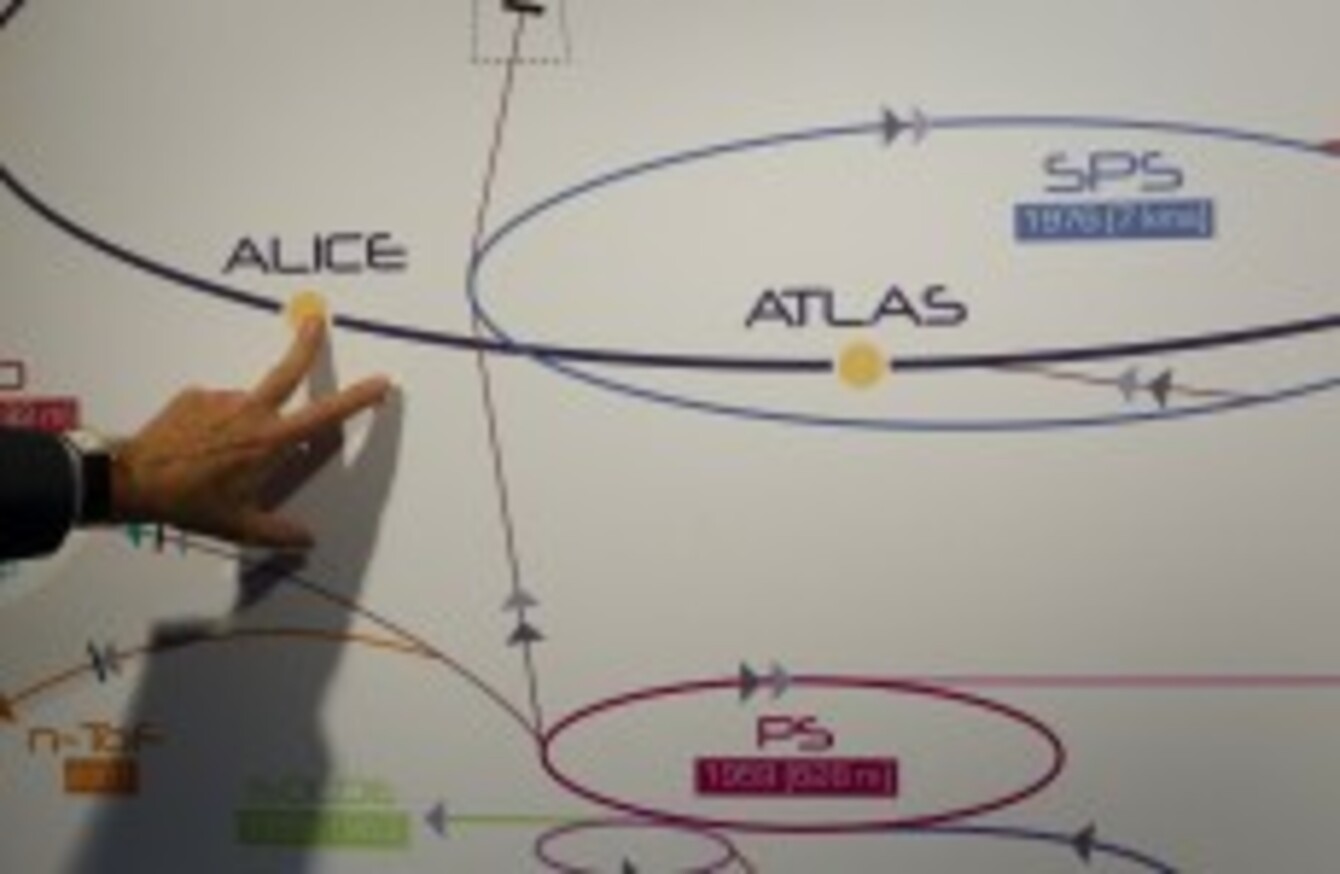 Image: AP
Image: AP
THERE ARE 165 slides being presented this morning, so they must have found something!
Scientists at CERN have said that they have found a new particle in the search for the Higgs boson.
One of the two independent teams at the world's biggest atom smasher says it has found strong evidence of a new subatomic particle that looks like the one believed to give all matter in the universe size and shape.
Joe Incandela, leader of one of the teams, told scientists at the European Center for Nuclear Research, or CERN, that the data has reached the level of certainty needed for a discovery.
But he has stopped short of full confirmation that the new particle is indeed the tiny and elusive Higgs boson, popularly referred to as the "God particle."
What does Professor Brian Cox, celebrity particle physicist think?
Physicists at CERN are presenting their evidence to applause before a packed auditorium, where scientists waited overnight to attend.
The Science Gallery in Dublin is hosting a special watching party for the announcement, with physicists and mathematicians on hand to ask questions. They were eager for answers this morning:
People glued to the live stream of the CERN seminar at the Science Gallery's Higgs boson breakfast briefing this morning:
Image: Fionn Kidney/Science Gallery