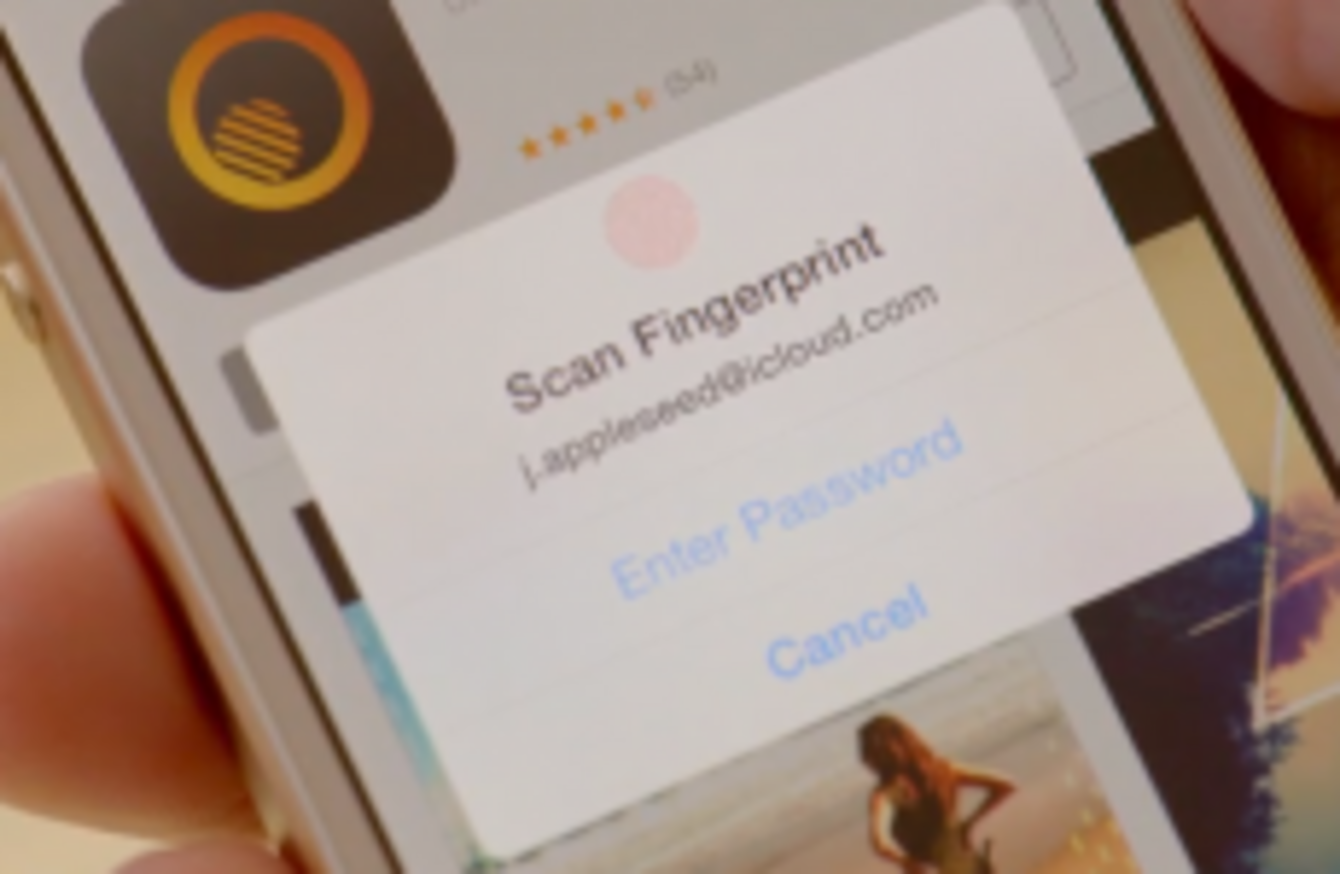 Apple's new 'Touch ID' fingerprint recognition on the iPhone 5S.
Apple's new 'Touch ID' fingerprint recognition on the iPhone 5S.
THE 5S AND the 5C were the two new iPhones launched at a the usual glitzy Apple presentation in California today.
The 5S is to have one of the most awaited additions to an iPhone to date, 'Touch ID'. A fingerprint identity sensor was rumoured ahead of the the previous announcement of the iPhone 5 but has now been included as standard on the top of the range 5s, but not on the 5C .
The new fingerprint sensor is located on the phone's home button and unlocks the phone automatically when a touched by the user. It can also be used to verify a purchase from Apple's iTunes store.
Multiple user fingerprints can be stored on the phone according to Apple who also claim that all fingerprint information is encrypted and kept in the new A7 chip within the phone. Apple also say that the information  is not saved on their servers nor on their online memory service iCloud.
"Your fingerprint is one of the best passwords in the world. I'ts always with you and no two are exactly alike, " according to Dan Riccio,  Apple's hardware engineering senior vice-president.
Riccio adds that the sensor is one of the most 'advanced pieces of hardware and software' they've ever put in their technology:
It in essense take a high resolution image of your fingerprint on the sub-epidermal layers of your skin and then intelligently analyses this information with an remarklable degree of detail and percision.