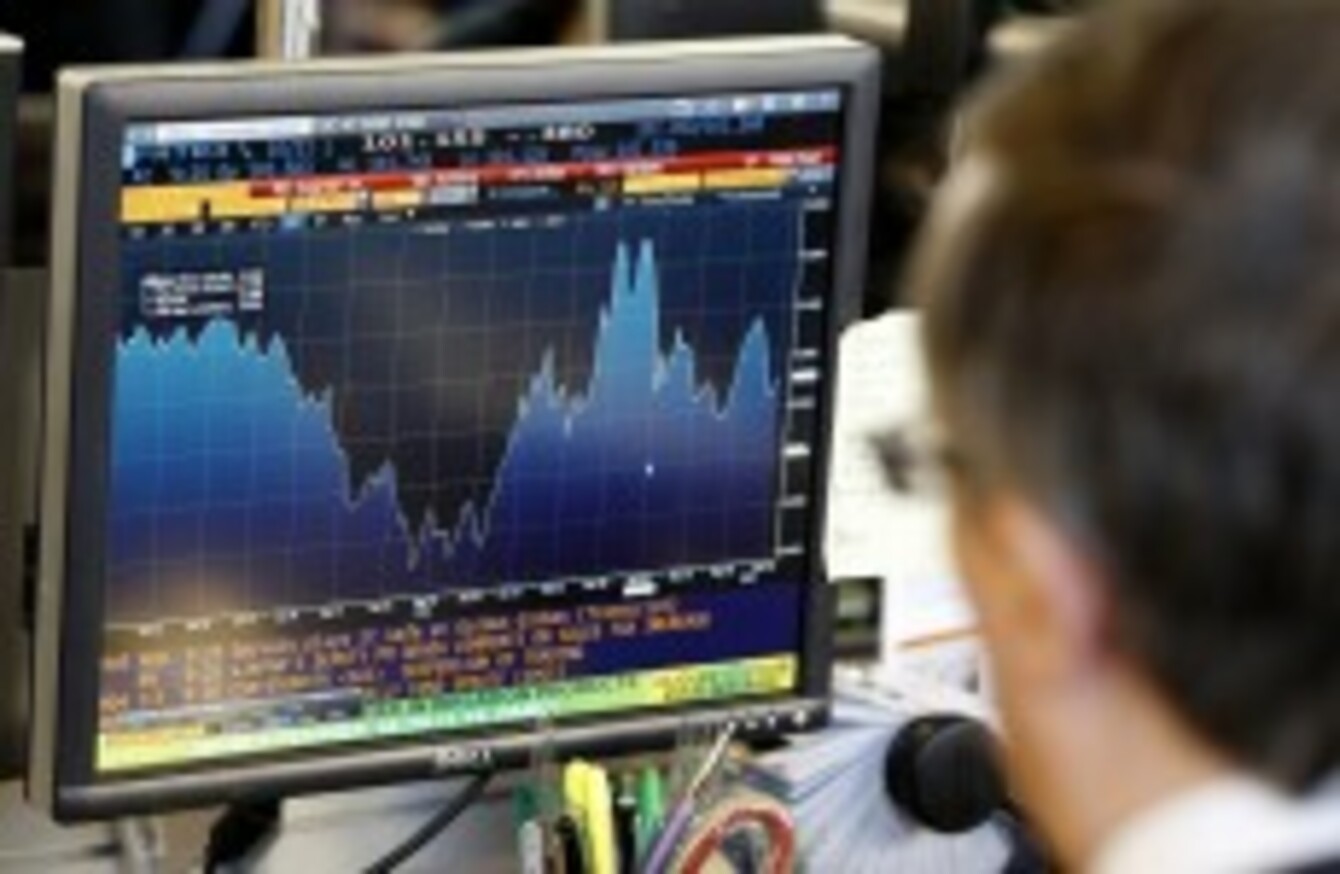 Image: Remy de la Mauviniere/AP/Press Association Images
Image: Remy de la Mauviniere/AP/Press Association Images
THE NATIONAL TREASURY Management Agency will today return to the international financial markets for the first time since Ireland was bailed out.
The €500million debt auction comes as interest rates on Irish government bonds continued to fall. Nine-year notes are now at 6.26 per cent, their lowest level since the IMF/EU bailout in November 2010.
Today's auction will consist of €500million in three-month Treasury Bills, or 'T-Bills'. These are different from bonds, in that they run over a much shorter term, and do not pay interest during their lifetime.
Instead, the Government must pay the full value when the bill reaches maturity. The bills are sold at a discount, meaning that the 'interest' value for investors is effectively the difference between the discounted purchase price and the full price repaid at maturity.
The auction will last an hour, and will close at 10.30am.
There is cautious optimism among commentators over the auction.
"It's positive news, Ireland has done relatively well in its reform programme," Lyn Graham-Taylor of Rabobank told Bloomberg, adding that the auction could be a sign that Ireland is on the way to exiting the bailout.
However, Conall Mac Coille of Davy Stockbrokers sounded a cautious note, pointing out that both Greece and Portugal have auctioned T-bills since their bailouts.
He said the auction was a "significant moment in Ireland's potential re-engagement with markets", but added:
Even if Treasury bill issuance is expanded through 2012, it will pale against the €13bn of market funding in 2013 that the current EU/IMF package of funding support envisages. So Ireland's longer-term funding prospects remain reliant on the EU's commitment.
Eoin Callan of Danske Bank told RTÉ's Morning Ireland that the auction is expected to be two to three times oversubscribed by potential bidders.