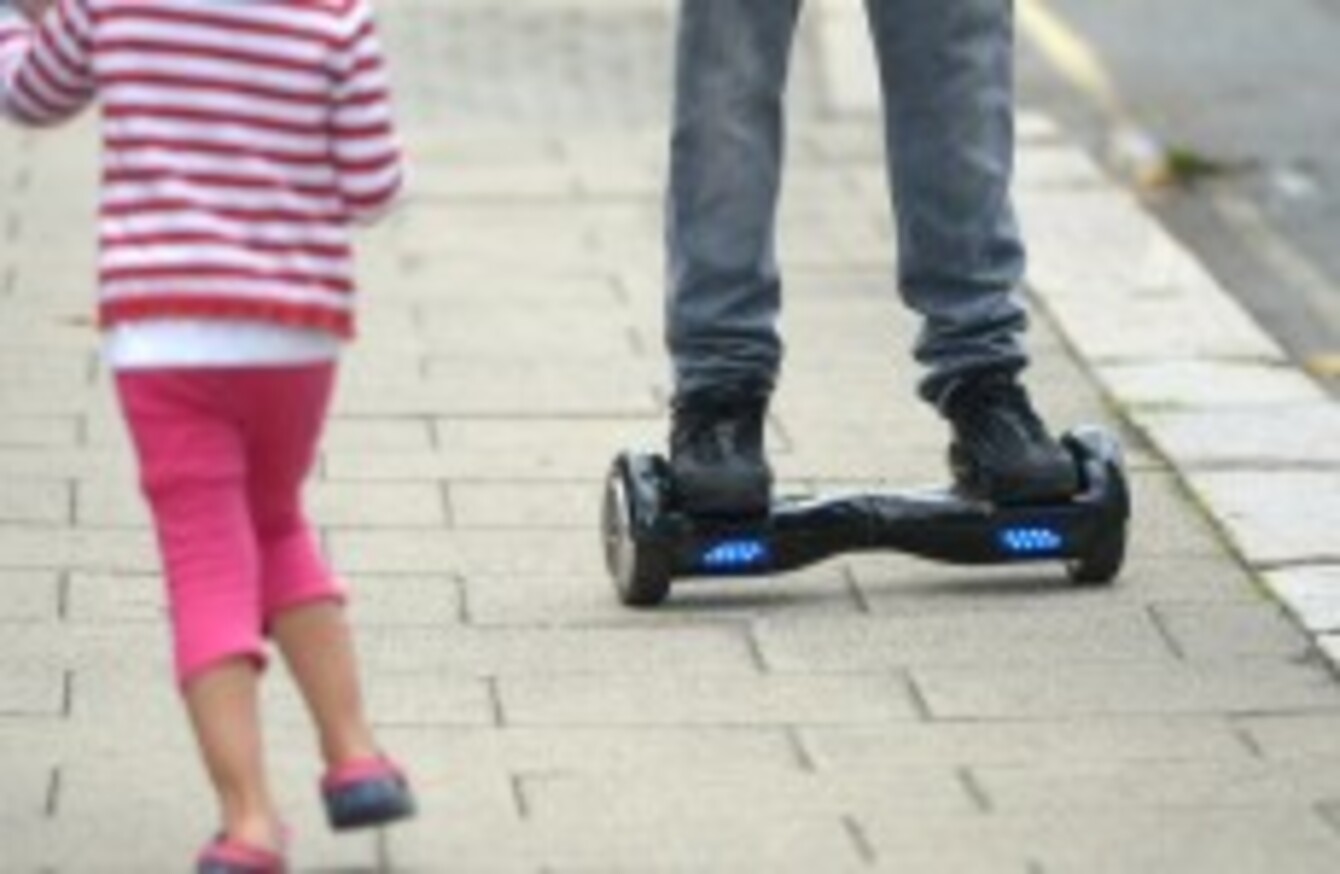 Image: Anthony Devlin/PA Archive
Image: Anthony Devlin/PA Archive
SELF-BALANCING SCOOTERS have been made illegal to ride on roads or footpaths in London, with local police sending out a warning to anyone who planned to ride one around the city.
For those unfamiliar, self-balancing scooters function the same way as segways, except there's no handle for the rider to hold. They're also smaller and their top speed usually ranges around 10km/h.
But if you were thinking of getting one here, you may want to hold off as the laws are similar here.
In short, self-balancing scooters are treated the same way as Segways and therefore prohibited from driving on both roads, footpaths and cycle lanes.
Self-balancing scooters fall under the category of mechanically propelled vehicles, which means the Garda Síochána has the last word on whether they're allowed or not.
What about Ireland?
When asked about the laws surrounding self-balancing scooters, a garda spokesperson said under existing law, it's illegal to use one on Irish roads or footpaths, but stated that the issue was "being kept under review by the Department of Transport in the context of our examination of sustainable modes of transport".
There are exceptions to riding one in a public place, like Phoenix Park, although it comes with a number of requirements. For one, you must have a driver's licence and have third-party insurance to cover potential injury or property damage, ensure it meets safety requirements and you must wear a helmet when operating one.
Also, it's recommended you check first before you bring one to a public place as it can vary.
When asked about their policy on the matter, Dublin City Council stated that since they fall under the remit of road traffic, it's up to the Garda Síochána to decide what to do with them. Cork City Council was also contacted but have yet to respond at time of publication.