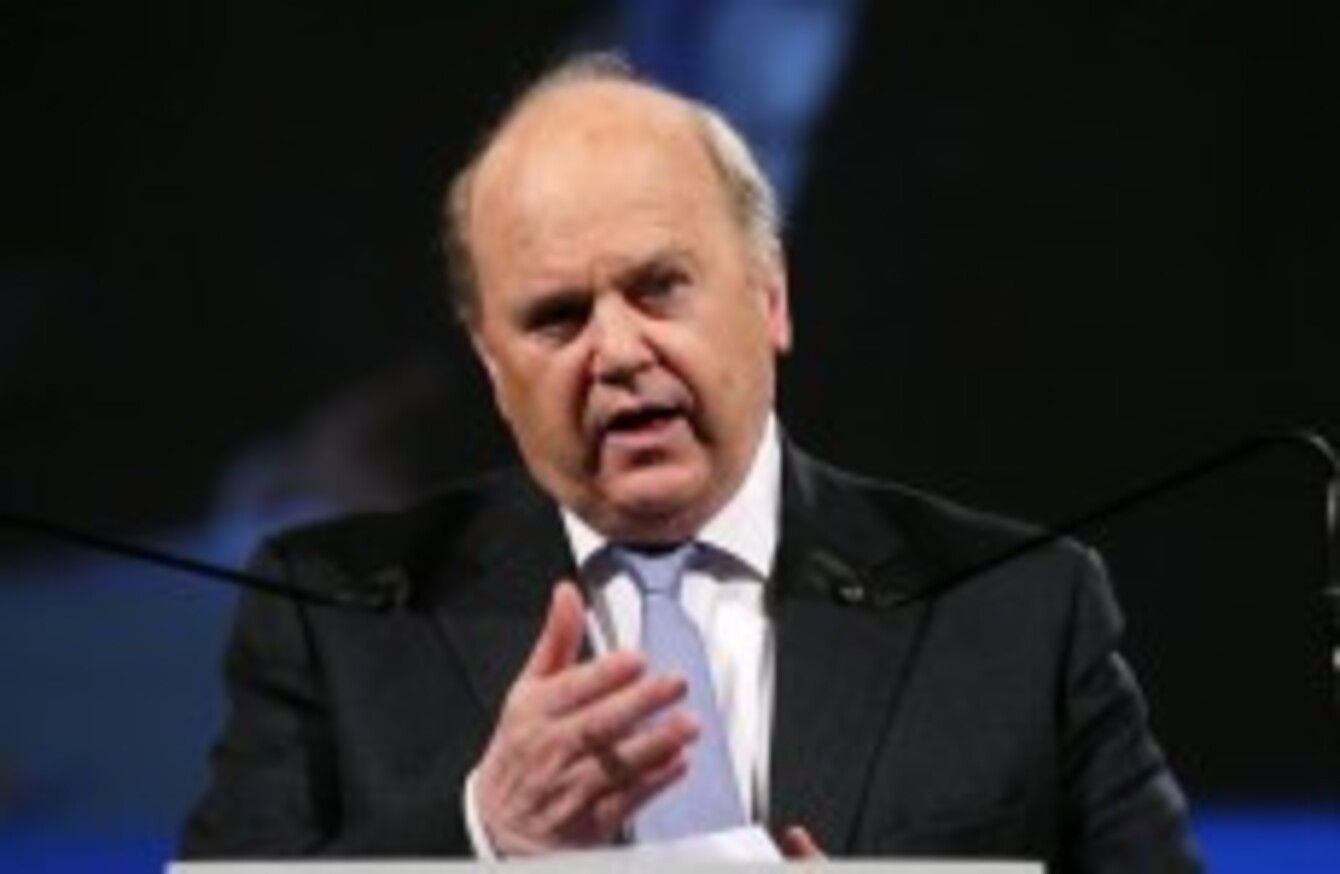 THE FINANCE MINISTER has said that there is a need for a strong third bank in the Irish market.
Speaking on RTÉ's This Week programme, Michael Noonan said that the government is investigating ways of making more credit available to Irish people.
"We're examining a series of options for both bank credit and non bank credit.
"We have the Silicon Valley Bank in now with $100 million on offer for businesses, we have the Chinese Investment Corporation involved and we have the European Investment Bank increasing their activity in Ireland."
Noonan said that aside from those services, he wanted to see more competition in Ireland's banking sector.
"I'd like to see more competition in the domestic banking sector as Bank of Ireland and AIB strengthen.
"One option would be to build up Permanent TSB. They've taken on a lot of accounts from banks that have left."
Noonan said that he is "sending a signal out" to Europe that a Ireland can accommodate another bank.
I'm sending a signal out to Europe that a growing Irish economy has space for more banking activity and we would welcome their participation.
Noonan said that participation could be subsidiary or partnership based.
He said that he was not worried that another player would hinder the growth of AIB and Bank of Ireland.
"Competition is the life of trade.
"There is the need for a lot of credit."