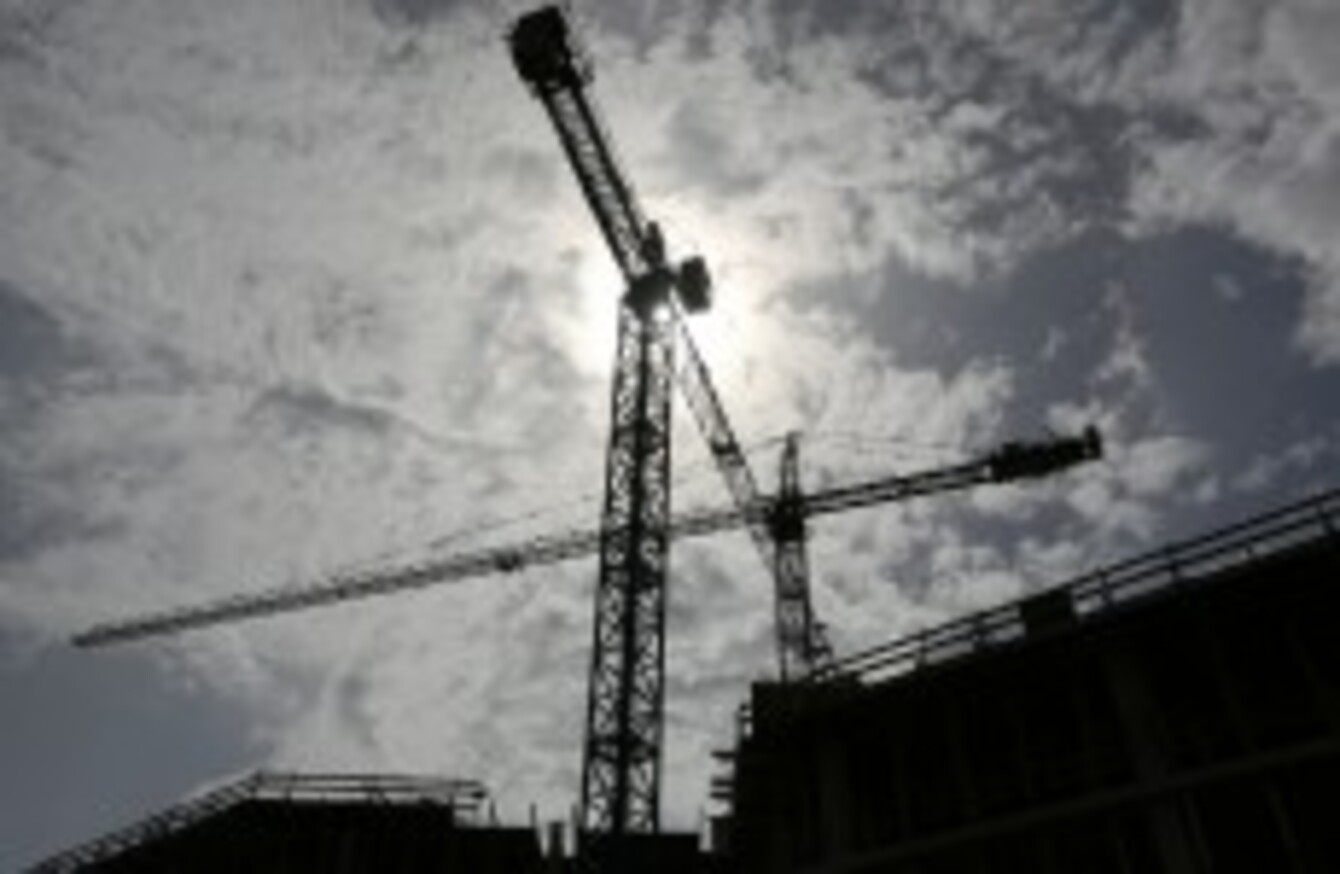 Image: Sam Boal/Photocall Ireland
Image: Sam Boal/Photocall Ireland
FIGURES FOR THE first quarter of the year show that the building sector is 7.7% bigger than during the same period in 2013.
The new data on the volume of output in the sector was released this morning by the Central Statistics Office.
It shows a pickup of 2.1% when compared to the last quarter of the year, with the majority of the gains concentrated in the non-residential sector.
Non-residential building increased by 28.9 per cent over the last 12 months, with particularly strong returns posted in the second and third quarter of last year.
By way of contrast, the first quarter returns for house and apartment building show that the level is 4% lower than last year.
The low rate of home construction is among the factors that have been blamed for skyrocketing house prices, particularly in Dublin.
Davy Research said that the drop in residential building output was "a little suprising" given strong returns from the construction purchasing managers index, which is a major indicator of activity levels in the sector.
Analysing the results, Davy analyst David McNamara said:
"While we cannot read too much into the output data as yet, it appears that the recovery in construction…is being led by the private commercial and residential sectors."
He said that the recovery in the construction sector has the potential to boost employment significantly over the next number of years, adding up to 47,000 jobs on top of the 103,000 already employed in the sector.