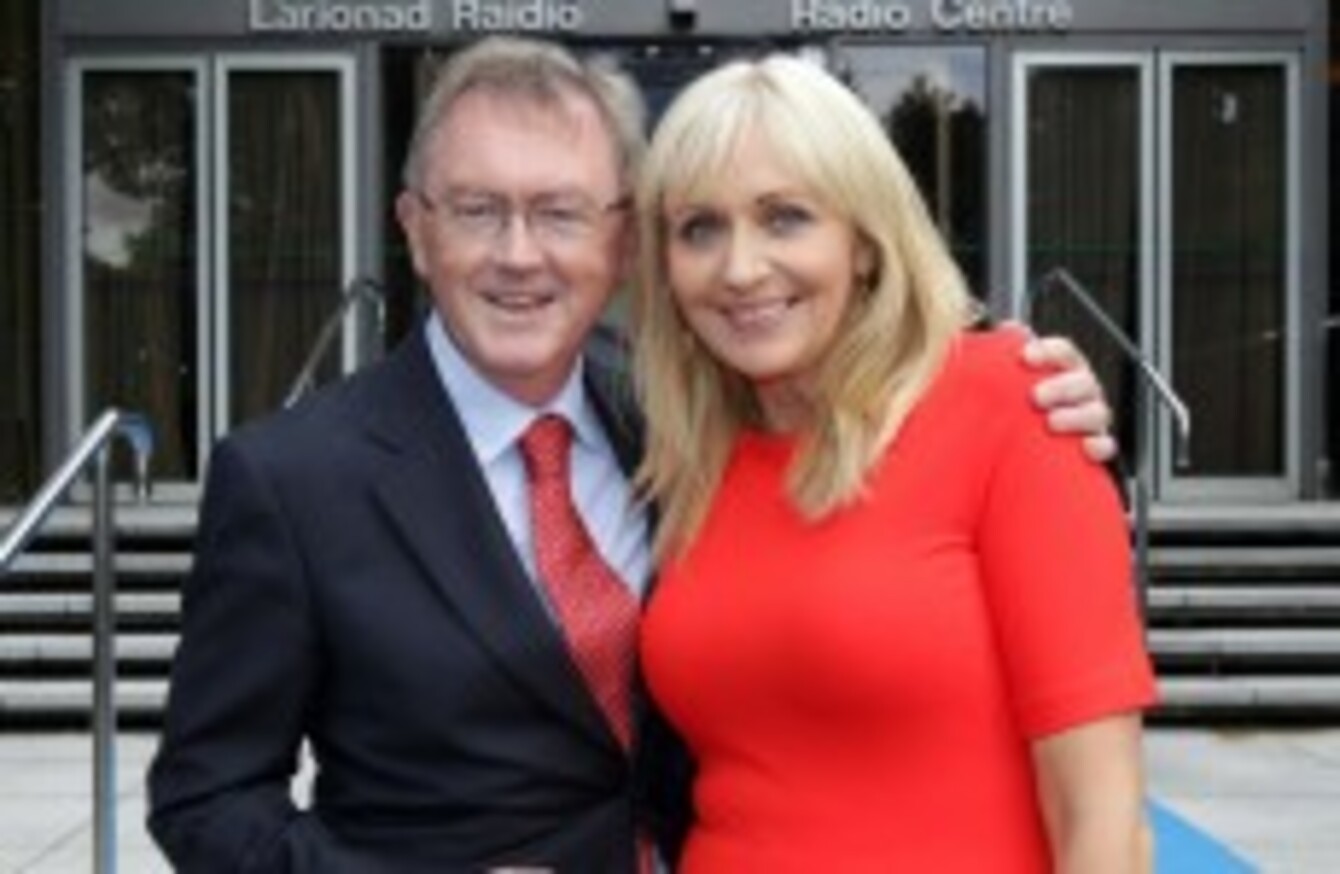 Image: Mark Stedman/RollingNews.ie
Image: Mark Stedman/RollingNews.ie
WE FOUND OUT today that Ryan Tubridy is getting his old RTÉ Radio One slot back, and the latest figures have shown that the morning hotseat has been kept quite warm for him.
The JNLR results are pored over by eager radio executives every three months and we got a fresh batch delivered today, ranking the country's most listened to radio shows.
Tubridy's new gig, the slot formerly known as The John Murray Show, has increased its daily listenership by 9,000 listeners since last time out.
Much of this increase appears to have come from its direct rival over on Today FM, The Anton Savage Show, which has lost 16,000 listeners.
Of course that's not the only reason The John Murray Show, which has been hosted by Brendan O'Connor for the last month, also has the pleasure of following the most listened to radio show in the country.
The behemoth that is Morning Ireland has again given the entire Irish radio landscape a kicking with a daily listernship of 433,000, an increase of 16,000.
Just to enforce that Irish people like their radio when they wake up, Newstalk Breakfast has also continued its recent strong showing.
The show, hosted by Ivan Yates and Chris Donoghue, has 173,000 listeners daily, just missing out from a place in the top 20 of Ireland's radio programmes.
Morning radio veteran Ian Dempsey rounds up the chart at number 20.
Pat Kenny and Ray D'Arcy
Remember when Pat Kenny moved to Newstalk? Well, that's two years ago now and the former RTÉ current affairs supremo now has 134,000 loyal listeners on Newstalk.
That's down 8,000 since the last time out though with RTÉ again laying down a marker in the shape of Seán O'Rourke. He's increased his audience against Kenny, bumping up the numbers by 14,000.
One of the other major recent deck shuffling exercises saw Ray D'Arcy moving back to his former home at RTÉ. He's already starting to make (air)waves by getting 190,000 people to tune into RTÉ One in the mid-afternoon, 7,000 more than did last time out.
We like radio
Overall, the figures confirm that Irish people are still radio people. The JNLRs show that 84% of Irish people over the age 15 listen to the radio at some point every weekday.
The long held divide between Dublin and the rest of the country can be seen again with national radio stations holding the majority share in the capital and local sations winning out elsewhere.