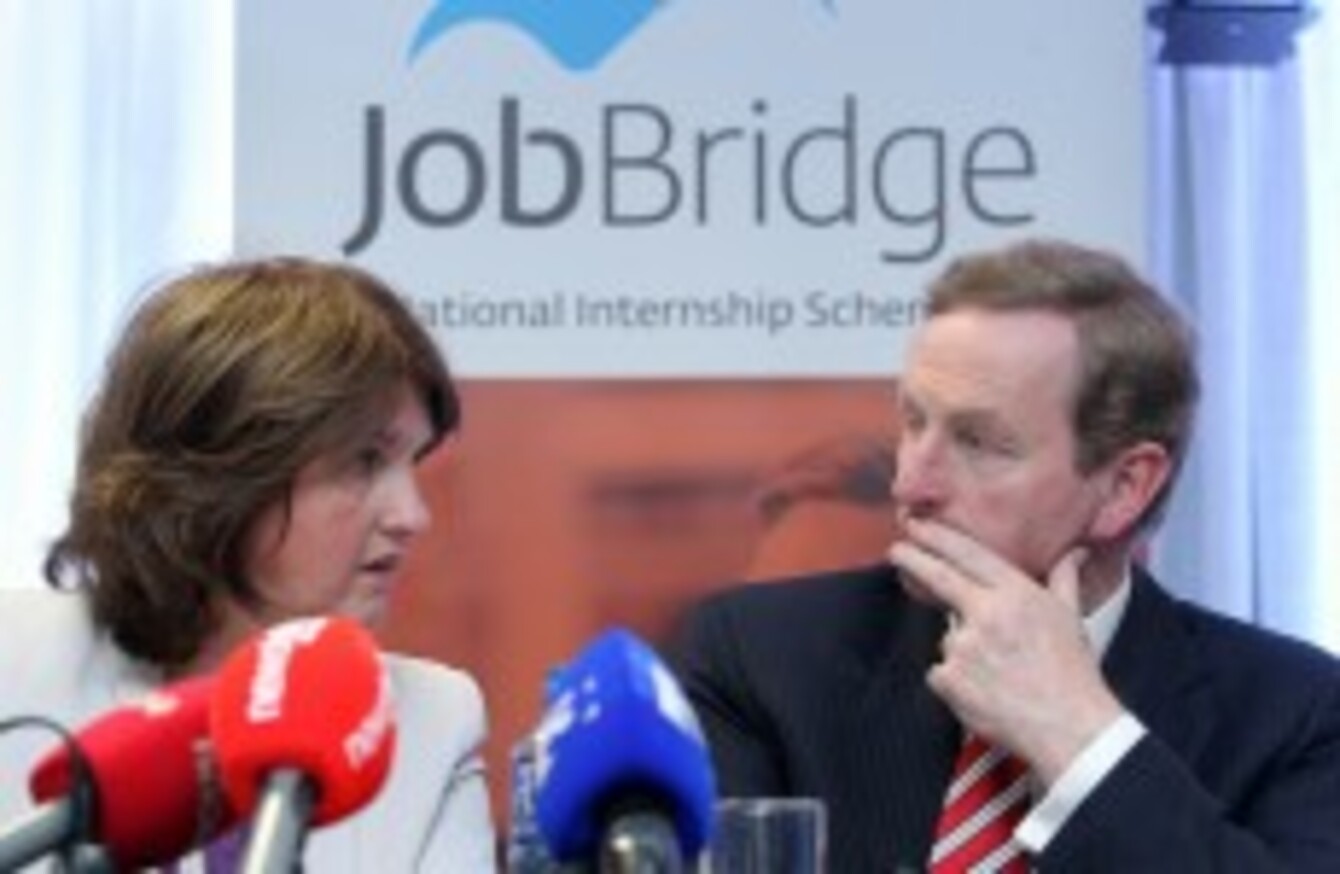 Image: Sam Boal/Photocall Ireland
Image: Sam Boal/Photocall Ireland
INTERNATIONAL THINK TANK the OECD has been critical of government jobs initiatives like JobBridge, pointing out that they are not targeted specifically at the most disadvantaged groups on the live register.
In its review of the coalition's Action Plan for Jobs, the OECD said it welcomed some measures being introduced like hiring subsidies and a re-training scheme. However it labelled JobBridge "large and expensive" thought it is not directly targeting the most disadvantaged.
"This may be acceptable at a time of chronic unemployment, but as unemployment starts to decline such efforts should be more closely targeted on vulnerable groups most at risk of remaining jobless," it said.
JobBridge acts as both a recruitment aid and a work experience programme. The latter function is clearly more valuable for those without recent labour market experience and should be expanded through a less costly version of this measure which could be targeted at the most disadvantaged.
The review also suggested that the transfer of FÁS to the new SOLAS institution "brings with it a risk that disadvantages clients may continue to experience low participation rates in training".
The OECD recommended that the role of the Community Employment Programme be reconsidered as it is "not a very cost-effective programme, especially in terms of getting the participants back to regular employment".
It added that recent action to target this programme more closely on long-term recipients of job-seekers' payment is a welcome step.