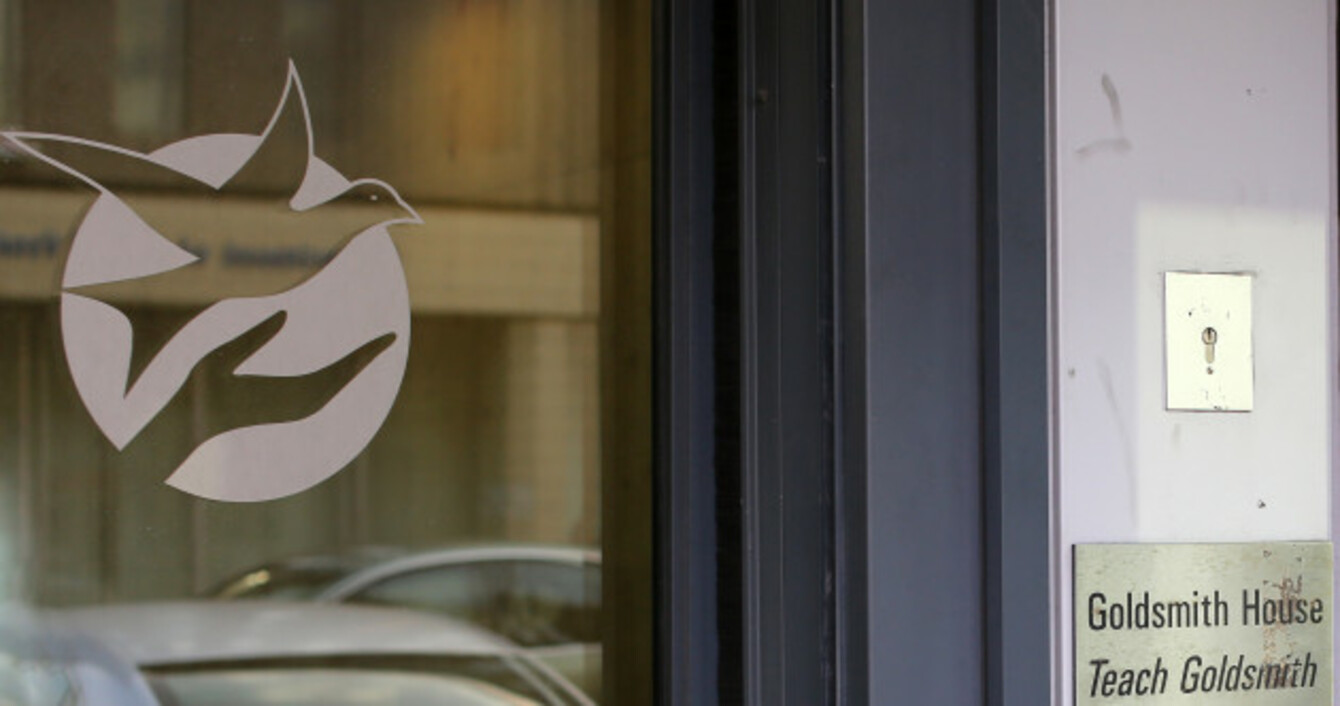 Concerns have been raised about the JobPath scheme.
Image: Wanderley Massafelli/Photocall Ireland
Concerns have been raised about the JobPath scheme.
Image: Wanderley Massafelli/Photocall Ireland
Updated Sep 28th 2018, 1:00 PM
OVER 11,000 PEOPLE have been referred to JobPath for a second time having already completed the scheme in full. 
JobPath is an employment activation service provided to people who have been on the live register for more than 12 months and are trying to secure and sustain full-time paid employment or self-employment.
It is mandatory for those referred to JobPath to sign up to a Personal Progression Plan (PPP), according to the Department of Social Protection website. However, Minister Regina Doherty has said jobseekers are are not required to sign a contract with JobPath service providers, but are asked to sign a PPP. 
Jobseekers also sign a consent form to allow the JobPath company to make contact with employers or prospective employers on their behalf. 
Those on the JobPath programme are assigned a personal advisor, who will assess the skills, experience and work goals of the jobseeker. A PPP is drawn up for the individual which will include a series of activities and actions designed to help improve the
unemployed jobseeker's prospects of securing a job. 
Jobseekers are also given help with their CV and interview preparation. Those referred to the scheme do not get supplementary welfare for taking part in it. 
JobPath providers 
Seetec Limited and Turas Nua Limited are the two companies paid to provide the JobPath service. 
The two contractors are paid to work with both the jobseeker and employers to identify employment opportunities.
They receive payments when someone who has taken part in the scheme gains proven employment, which is defined as at least 30 hours per week for a period of at least 13 weeks.
Sustainment payments may also be made over the course of a year in respect of each person who secures employment having engaged in the JobPath process. 
Seetec Limited and Turas Nua Limited are asked to secure verification from employers that the jobseeker is in employment, and in addition the department verifies it with the Revenue Commissioners and ensures the jobseeker has "signed-off" from the social welfare. 
Participants spend a year on JobPath and if they are placed into a paid job as a result, they may continue to receive social welfare for up to 52 weeks during that employment. JobPath providers are required to provide advice and support to jobseekers in their first 3-12 months of employment.
Social welfare cut-off 
Jobseekers that fail to engage with the service are warned that it may result in their payments being cut off or reduced by up to €44 per week for a period of up to nine weeks. 
Concerns over repeatedly referring people to JobPath have been raised by Sinn Féin TD John Brady, who said in recent weeks, he has been contacted by a number of constituents who have been requested to engage with JobPath for a second time, despite having already completed the 52-week scheme and not obtaining employment.
Figures released to him show that since July 2015, 11,000 people have commenced a second engagement period with the scheme. 
""I am informed by those who are engaging for the second time, that they are doing the exact same tasks that they did the first time around. This is totally ridiculous," he said, adding: 
I am informed that any person who completed the 52 weeks with the JobPath scheme can be re-called to engage with the scheme again after a four-month period. This is something that was never highlighted when the scheme was introduced.
Minister for Social Protection Regina Doherty acknowledged that if a jobseeker has not engaged in other activation supports and services they then become eligible for selection for a second period of activation on the JobPath programme.
Brady said upon being signed up for a second time, another Personal Progression Plan is developed.
"The signing of this plan by a participant releases the initial payment from the Department to the JobPath provider. So, I can only assume that JobPath providers are being paid twice for the same person.
"This is something that the minister needs to clarify. If it is the case then the JobPath providers have an even sweeter deal, being paid on the double for 11,000 people."
Company subject to fraud investigation 
A number of TDs have also raised concerns about the scheme, in terms of its operators and costs. 
Last year, TD Catherine Murphy raised serious concerns in the Dáil regarding Seetec Ltd, stating that the company had been subject of a fraud investigation in the UK following its actions while contracted to the UK Department of Work and Pensions.
#Open journalism No news is bad news Support The Journal

Your contributions will help us continue to deliver the stories that are important to you

Support us now
A statement from Seetec Ltd said that "a number of completely unfounded claims were made against Seetec in the UK several years ago, which were fully investigated by the Department of Work and Pensions.  Seetec was found to have no case to answer".
In February, TD Paul Murphy told the Dáil the scheme is "demeaning". 
He said the two companies that operate the scheme "get money each time someone signs a personal progression plan and they get paid job sustainment fees". 
The Oireachtas Public Accounts Committee has also attempted to get a break down of the monies and fees paid to the two companies. However, the department states the information is "commercially sensitive". 
Individual fees paid to contractor 
Correspondence to the committee seen by TheJournal.ie states that while the overall cost of the service is not commercially sensitive, the individual payment rates made to the companies are. 
A letter sent to the committee by the Secretary General of the Department of Social Protection states:
Individual payment rates made to contractors are not disclosed as these are commercially sensitive and were determined as an outcome of a competitive public procurement process. Publishing the individual payment rates would disadvantage the State in the event that it decided to tender similar services in the future.
A statement from the Department of Social Protection to TheJournal.ie states that there is "a service guarantee to ensure that all participants receive a baseline level of service as well as penalties for the companies if service performance or service quality does not meet standards".
Following that PAC meeting the department said it would provide full fee information and expenditure to the Controller and Auditor General (C&AG). 
The C&AG is set to complete a review of JobPath, and is expected to publish the results as part of his report for 2018. 
Minister Doherty said JobPath companies have no role in selection of jobseekers for referral to the service, stating that the department selects clients for the JobPath service by means of a random selection process.