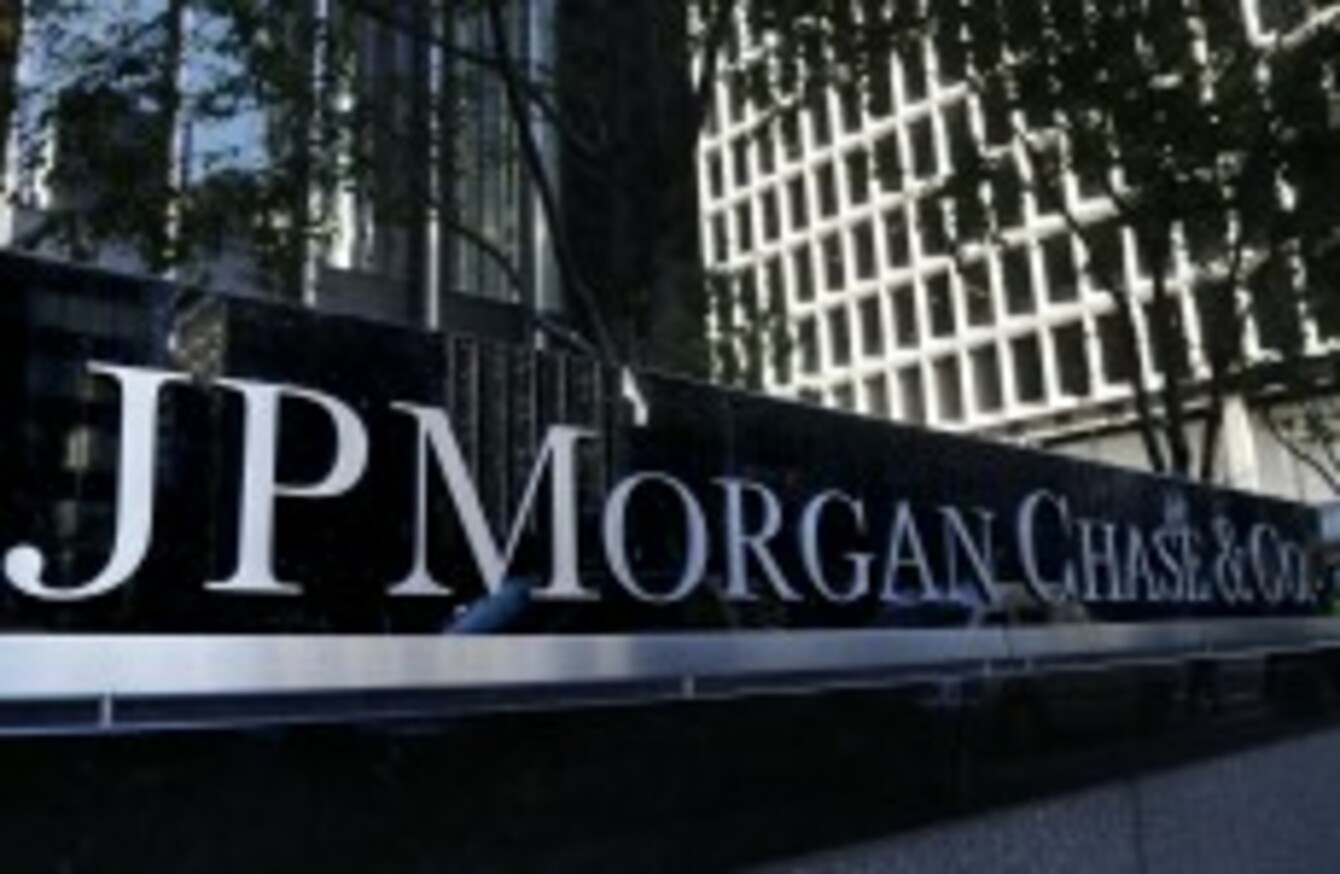 The JPMorgan Chase & Co. logo at their headquarters in New York
Image: Seth Wenig/AP
The JPMorgan Chase & Co. logo at their headquarters in New York
Image: Seth Wenig/AP
JPMORGAN CHASE HAS agreed to a record $13 billion (€9.6 billion) settlement over mislabeled mortgage securities that federal and state authorities said stoked the financial crisis, the US Department of Justice announced today.
The bank "acknowledged it made serious misrepresentations to the public — including the investing public" over the quality of residential mortgage-backed securities (RMBS) it sold ahead of the financial crisis, the department said in a statement.
The deal includes $9 billion (€6.65 billion) in payments to authorities and $4 billion (€3 billion) in relief to consumers, mainly homeowners, harmed by the conduct of JPMorgan and the two failed banks it took over during the crisis, Bear Stearns and Washington Mutual.
The agreement resolves a major part of a series of complaints against the largest US bank over mortgage securities that investors incurred huge losses on.
Possible criminal charges
However, the Justice Department said, the deal still does not absolve the bank or its employees from possible criminal charges.
"Through this $13 billion resolution, we are demanding accountability and requiring re-mediation from those who helped create a financial storm that devastated millions of Americans," Associate Attorney General Tony West said in a statement.
New York Attorney General Eric Schneiderman, who co-led a task force investigating JPMorgan and other banks over losses the federal government and states incurred on mortgage securities, called the settlement a "historic deal which will bring long-overdue relief to homeowners around the country and across New York".
"We refused to allow systemic frauds that harmed so many New York homeowners and investors to simply be forgotten," he said.
And as a result we've won a major victory today in the fight to hold those who caused the financial crisis accountable.
The complex deal includes claims and penalties to be paid to the Justice Department, the National Credit Union Administration, the Federal Deposit Insurance Corporation, the Federal Housing Finance Agency, and the states of California, Delaware, Illinois, Massachusetts, and New York.
The $4 billion for consumer relief requires the bank to forgive some principal on many customers' loans and modify others to improve conditions for borrowers.
The bank also must make special efforts to lend in certain target areas and make efforts to help blighted neighborhoods.
If it fails to follow through adequately in the latter requirements, the agreement says, it will have to pay damages to the non-profit group NeighborWorks America, which supports affordable housing.