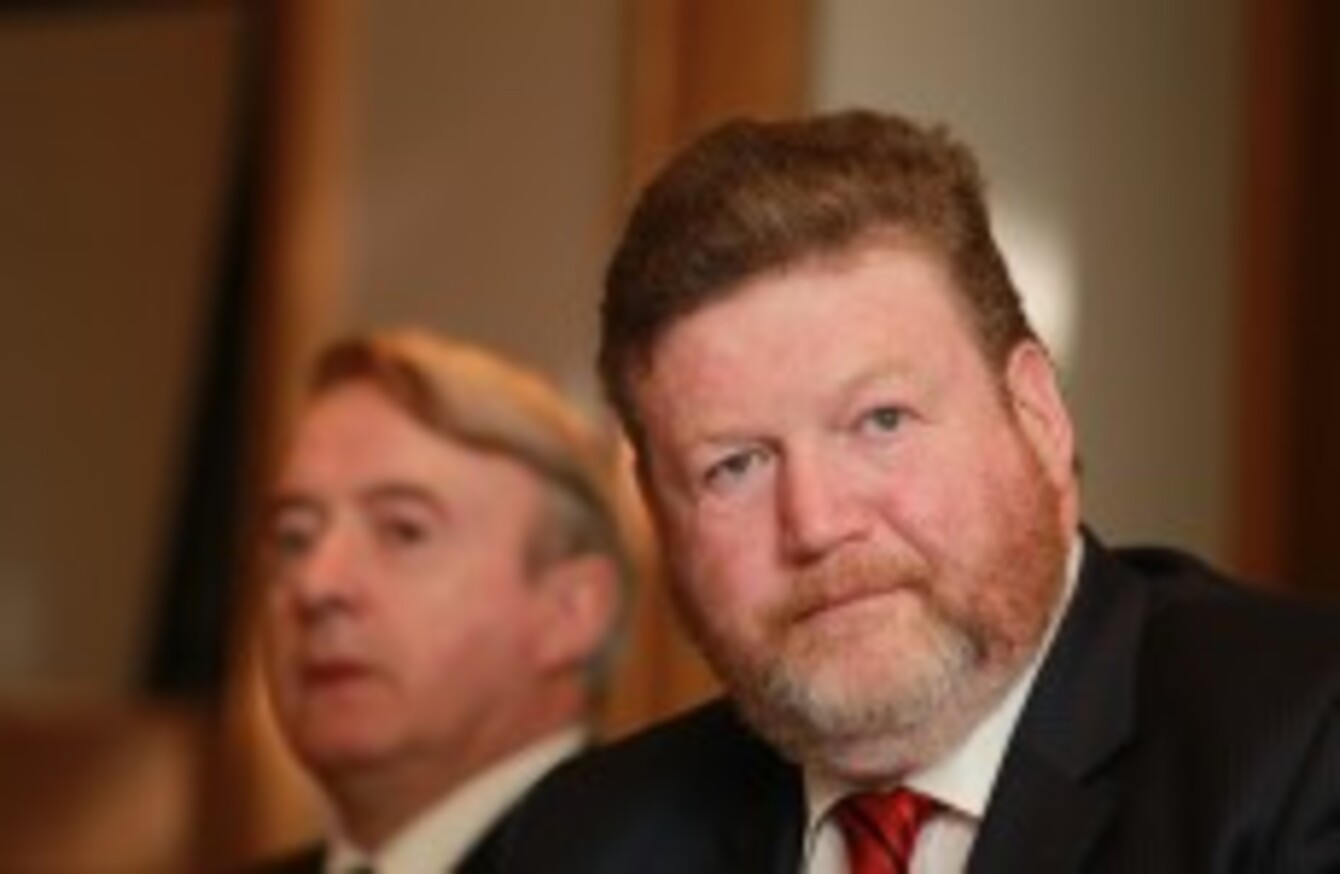 Dr James Reilly, Minister for Health
Image: Leon Farrell/Photocall Ireland
Dr James Reilly, Minister for Health
Image: Leon Farrell/Photocall Ireland
HEALTH MINISTER DR James Reilly has told the Dáil the deadline for recruiting enough junior doctors is "unlikely" to be met.
He said that of 475 posts only 221 had been filled this week – leaving 254 vacancies still to be dealt with before July 11, when junior doctors rotate their positions. Minister Reilly added the HSE had conducted recruitment drives in India and Pakistan and identified a number of potentially suitable candidates, the Irish Times reports. He also stated that "contingency" measures would be put in place to reduce the impact on services, saying:
Hospital managements are working with clinical directors in a planned way to devise contingency arrangements which can be implemented if required to ensure that any resulting impact on services is minimised and that the safe delivery of services is assured.
Meanwhile, around 2,000 people last night backed plans to block traffic over River Shannon bridges in protest at a planned shutdown of A&E services at Roscommon hospital, RTE reports. A senior consultant at the hospital told a public meeting the plans were a "red herring".
Minister Reilly yesterday confirmed that the hospital's A&E service will be closed and replaced with a 24-hour care centre for minor injuries. This would be staffed by hospital doctors from 8am to 8pm and a GP service at night, Irish Health reports. The minister added current conditions at the unit were not safe.
Earlier this month the Irish Association for Emergency Medicine warned that any impending shortage of junior doctors could have a serious impact on patient care. Minister Reilly said he could not say precisely which hospitals were likely to be affected. However, he has previously said that smaller hospitals could be hardest hit.