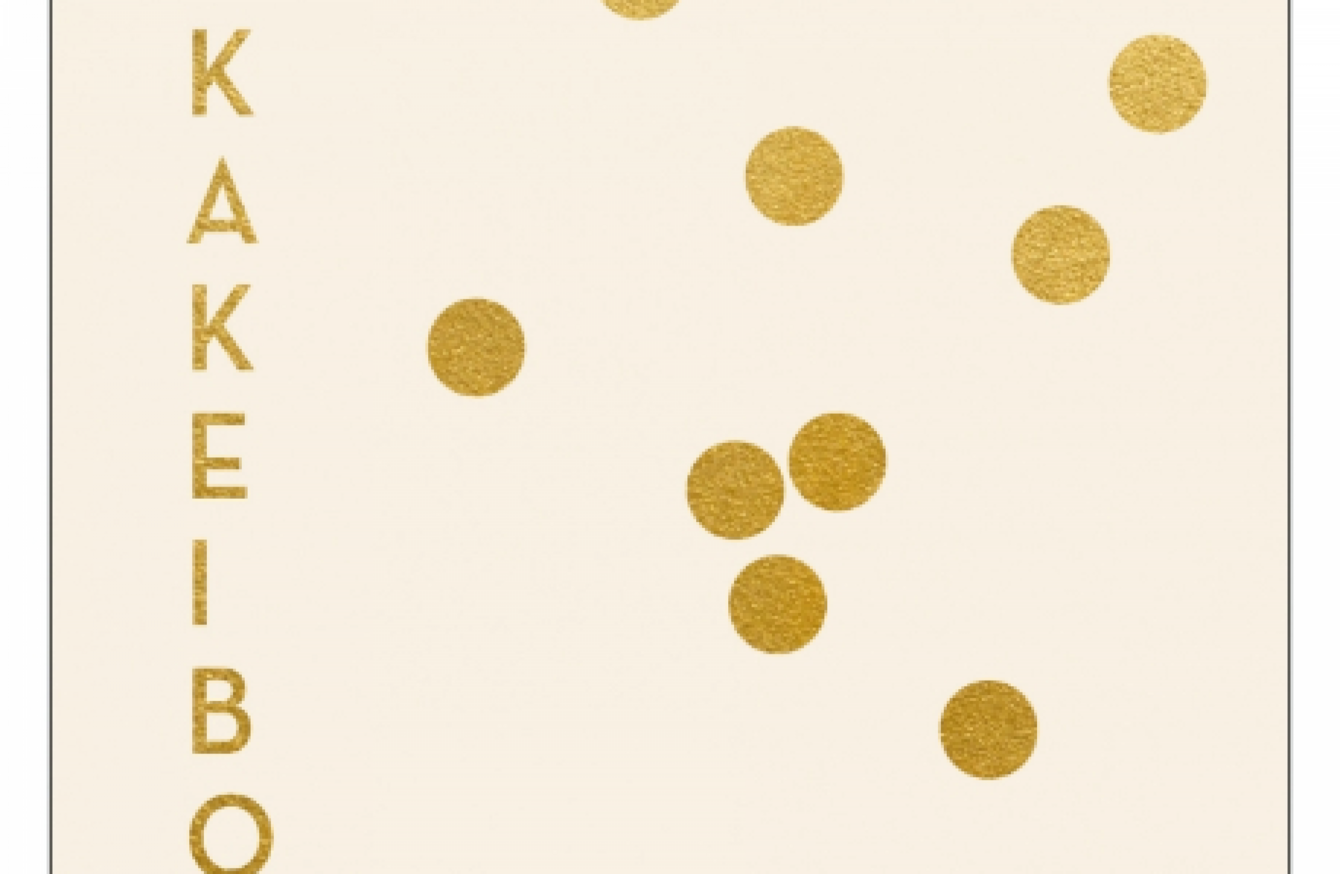 Image: Penguin
Image: Penguin
MARIE KONDO INTRODUCED us to the Japanese art of keeping tidy with her bestselling book The Life Changing Magic of Tidying Up – and now comes a guide to the Japanese art of saving money.
Written by Fumiko Chiba, the book – called Kakeibo – is a short guide to the method known by that book's title. But what is kakeibo? It's a basic form of budgeting, which involves a budget journal and the need to think more mindfully about money.
Kakeibo, Chiba's book, functions not just as a guide to the budgeting method, but also as the journal itself.
According to Chiba, the kakeibo "has been a Japanese tradition stretching back over a century", and was first popularised in 1904 by Hani Motoko, Japan's first female journalist. The kakeibo was aimed at housewives, who were in charge of the household budget – and Chiba says it was a "liberating tool for women, giving them control over all financial decisions".
The Japanese government actively promoted the kakeibo "in order to compete with Western economies", says Chiba, and the journal was a crucial tool for enabling people to save, even on low incomes.
Here in Ireland, we are very much wedded to our bank accounts and online banking, but Chiba asserts that Japan is less of a card-happy society. Some people use the kakeibo to budget out their money, and then divide their cash into envelopes to help them keep within their limits.
So how does it work?
First, you calculate how much money you have available, by deducting fixed expenditure (eg rent, bills, travel) from your monthly take-home pay.
Then you set yourself a savings target, and subtract this from your available money.
Then you're able to work out how much you have left to spend, while saving money.
The next step is what is possibly the most difficult for people – keeping a spending journal, writing in everything you spent your money on. You give yourself different categories to slot the spending into. When we tried this part, it was very illuminating, to say the least.
At the end of each week and month, you're asked to reflect on your progress. As the month draws to a close, you can look at your spending and see what you'd change for the next month.
Mindful about money
As you can see, there is a certain mindful spirit to this journal – it's about thinking ahead, being conscious of your spending, and then using the lessons learned to move forward.
The Kakeibo journal provides you with all the space you need to fill in not just your spending, but a monthly review section, so you can list what you learned and how you can spend differently in the following month.
There's also a yearly overview section where you can plan ahead for major costs, like weddings, travel, or birthday presents.
While the notion of a kakeibo is new to these shores, it's not new to Europe – you can buy kakeibo in countries like Italy and France.
We asked Fumiko Chiba about how it all works:
What inspired you to write this book – are you a long-time user of a kakeibo?
I was interested in the differences between Japan and the West when it comes to money. By using bank cards and apps, spending can become so effortless that it's easy to forget that you are spending real money, whereas Japan is more of a cash society and kakeibo journals are widely used in order to help save.
I think this paper approach leaves you with a much healthier relationship with money.
What's the biggest thing you've learned about money from using a kakeibo?
It's important to make saving a part of your everyday life, rather than a once-in-a-while thing. The kakeibo guides you through the process of understanding your spending habits and how you can improve, day-by-day.
Why are kakeibos so popular in Japan?
Hani Motoko, Japan's first female journalist, popularized the household account book in 1904, so they have been a part of Japanese society for over a hundred years. It's a tradition that has been passed down the generations and people still use it because it works.
What's the main thing people should know about how to use the kakeibo most effectively?
Using your kakeibo will leave you with a better understanding of where you can improve and what you need to do to reach your goal, so at the beginning of each month, sit down with your kakeibo and set goals for the future. This empowers you with the knowledge that your aims are achievable and that you are in control of spending money on the things that really matter to you.
Can using a kakeibo help people who say they're 'bad with money' or fear looking at their bank account?
These are the people who will benefit most. A kakeibo is all about removing fear and turning budgeting into something that you can enjoy. So many of us have a moment of dread before looking at our bank balance, either because we don't know what to expect or because we know that we won't like what we see! By using a kakeibo, you are planning ahead and in control of what you're spending, so saving money becomes a natural result of this.
What is the most useful aspect of the kakeibo?
The way that it takes you through past, present and future. Through the kakeibo you can reflect on where you are going wrong, keep your daily spending on track, and then set goals for the month ahead to get to where you want to be.
We've had the Japanese art of tidying up, and now the Japanese art of saving money – what other things can Japan teach us about living a more organised life?
The traditional interior design style for Japanese homes is very functional; it goes well with a minimal lifestyle and promotes organisation.
Other ways to save money
If you're more of an app person, then rest assured – there is 'an app for that' when it comes to saving.
We asked Economic Psychologist Simon McNair of Leeds University if he had any tips for people.
Here's what he recommended:
When it comes to saving, the very first thing to focus on is that saving really means foregoing spending, right? So, one mantra I always tell people to focus on in relation to discretionary spending is "Do I *need* this or do I *want* this?" If it's the latter, then that's money that can be saved!
He recommends starting with budgeting, saying that sites like Money Saving Expert and Money Service Advice can help.
Money Dashboard is one service he recommends which is both a personal finance assistant and budget planner. Though it's UK-based, it does work with some Irish banks. It's a 'read only' service that connects to your bank account and helps you see not just what you're spending, how you can save towards your goals.
When it comes to saving, here are some other apps you could try:
The ultimate budgeting app, which helps you allocate money to whatever you need to spend on, and is pretty easy to use. (iOS, Android)
Don't lose money by paying for someone else's dinner – keep track of split bills with Splitwise. (iOS, Android)
Keep track of all your receipts so you know where your money is going. (iOS, Android)
Tracking what you're spending is the first step to spending less. (iOS, Android)
Do you think you'd use a kakeibo? Tell us in the comments.
Kakeibo by Fumiko Chiba is published by Penguin.