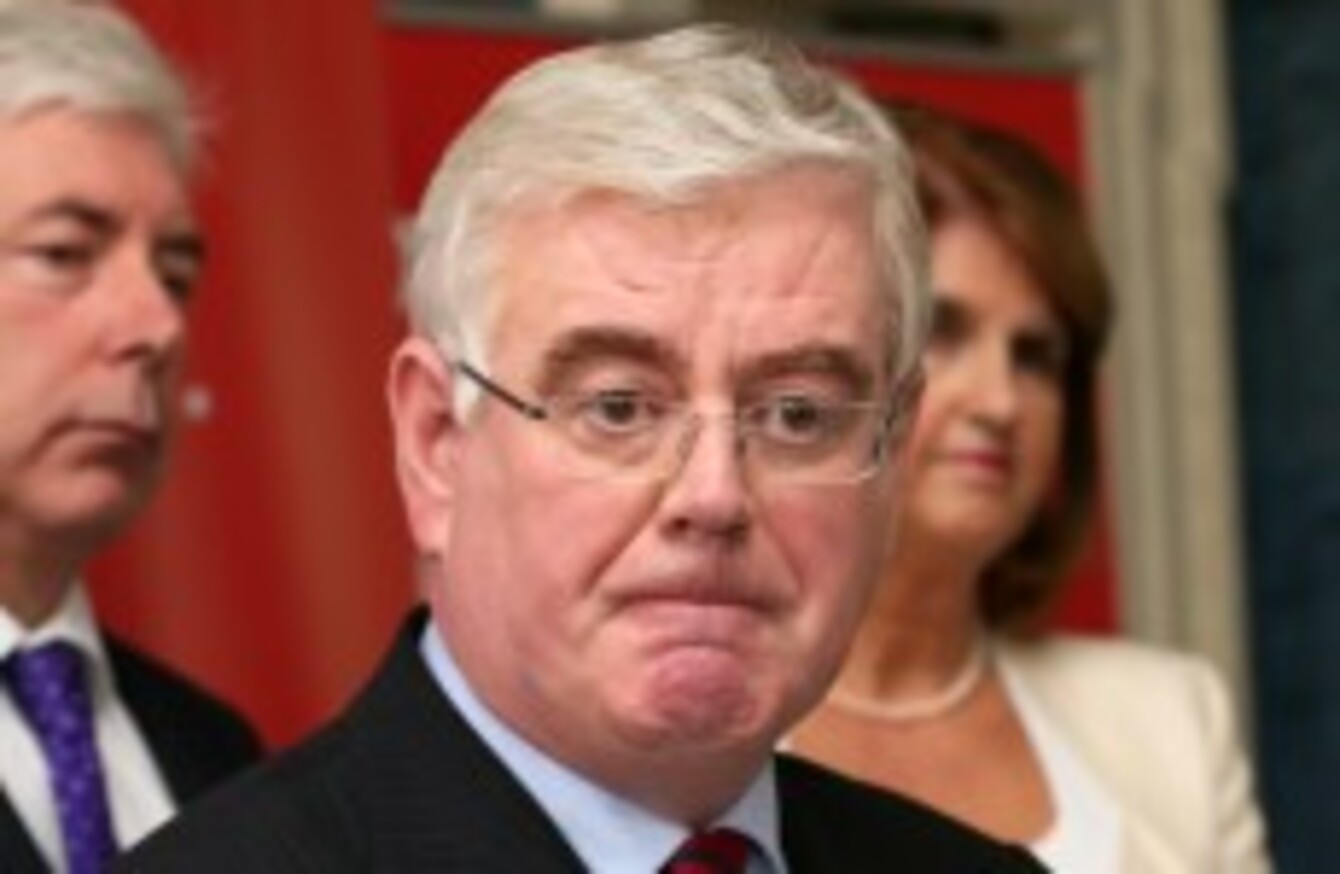 Labour Party leader Eamon Gilmore
Image: Laura Hutton/Photocall Ireland
Labour Party leader Eamon Gilmore
Image: Laura Hutton/Photocall Ireland
Updated 09 January 2014
AS THE JUNIOR coalition party, Labour has taken the brunt of the criticism for its role in the coalition government over the last two-and-a-half years.
Having now passed the mid-point of its term in government, the party has already suffered a number of high-profile departures from its parliamentary party, including a junior health minister and its chairman.
But at a local level Labour is also suffering and not just in the polls.
TheJournal.ie now estimates that a total of 29 councillors or around 10 per cent of its total number have left the party since 2011.
All of those identified Labour's role in government as the main or one of the reasons for their departure. The list does not include those who have retired or left for other reasons.
In chronological order, here is the full list of resignations so far…
(Note: This article has been updated noting that Paul Bell did not resign from the Labour Party while Noel Frawley was a former councillor when he resigned his membership. The article has also been updated to add the names of Paul O'Shea, Billy Bourke, Bobby Dunphy, Frank McBrearty, Paddy Bourke, Jimmy O'Shaugnessy, Dermot Looney and Jerry Mullally)
2011
1. Granard town councillor Tommy Stokes resigned from the party in October, saying he had become "disillusioned" with Labour in the seven months since it entered coalition. He even revealed his intentions to vote for Seán Gallagher and not Michael D Higgins as president.
2. In November, Clonmel councillor Gabrielle Egan quit Labour, saying that she did not feel comfortable with the decisions the party was making in government, less than a year after it had entered coalition.
3. Macroom town councillor Con Foley quit the party in December of that year, saying that it had continued the policies of the previous administration since going into government with Fine Gael, a move he had not originally been in favour of.
4. New Ross town councillor Bobby Dunphy resigned from Labour over the coalition's first Budget which he described as the "last straw" in December of that year. Dunphy later resigned from the council altogether resulting in the seat reverting back to Labour who co-opted one of its members on to it. Dunphy said this was part of an agreement with local Labour members and said his gripe was with the party's "top brass".
2012
5. Things were relatively quiet until April of last year when Mary Loftus, the mayor of Tuam, quit the party, saying part of the reason was Labour's performance in government. She also referred scathingly to Finance Minister Michael Noonan as a "moron".
6. Ennis town councillor Paul O'Shea tendered his resignation from the party in September over "draconian cuts" to home and community care.
7. South Tipperary county councillor Darren Ryan resigned in November, saying that Labour had "forgotten its founders and birthplace".
8. Fellow South Tipp councillor Billy Bourke also resigned that month, citing disillusionment with the party and the lack of opposition to the abolition of town councils.
9. Clonakilty-based councillor Aidan Pendlebury resigned in December – one of a number to quit over the Budget – citing the "constant refusal" of the parliamentary party to listen to councillors.
10. Also that month, former Progressive Democrats TD and Longford town councillor Mae Sexton, left the Labour just two years after she joined it, citing concerns over the Budget.
11. Midleton town councillor Tom Cashman hit out at Labour's broken promises and also the decisions in relation to the Budget when he resigned in the same month.
2013
12. The year began with Wexford councillor and former mayor David Hynes hitting out at the party, resigning over its policy in government. He said Labour was turning its back on the people it claimed to represent.
13. In March, Tipperary County councillor Bobby Fitzgerald resigned his seat and as a member of Labour telling of his concerns over the party losing "its core values".
14. Balbriggan town councillor Gráinne Kilmurry left the party around April or May of this year, but did not publicly comment at the time. A Labour spokesperson confirmed her departure, saying she had become disengaged. Kilmurry could not be reached for comment.
15. This summer and autumn has been a bloodbath for Labour with a raft of resignations. In May, Limerick city councillor and mayor Gerry McLoughlin quit the party, identifying a lack of support for projects in his community.
16 and 17. In June two members of Wicklow County Council, Tom Fortune and Barry Nevin, resigned after the Tánaiste Eamon Gilmore failed to respond to their request for a meeting. Fortune said that the leadership had "totally lost touch" with councillors.
18. Also that month, Galway County councillor Shaun Cunniffe also left the party but it wasn't austerity which did it for him, rather it was the party's position on abortion and the decision to legislate for the X Case.
19. In July, Meath county councillor Jenny McHugh defected to Fianna Fáil, saying it had become increasingly clear that Fianna Fáil and not Labour shared her values.
20. The former mayor of Fingal County Council Cian O'Callaghan also resigned in July saying that Labour was lacking a backbone. "Of course, there has to be compromises," he said of coalition. "But it hasn't been fair at all."
21. In September, Newbridge town councillor Damian Molyneaux said he was "disillusioned with the whole lot" when he resigned in September.
22. Also in Kildare that month, the party lost Athy town councillor and mayor Thomas Redmond, who defected to Sinn Féin and criticised Labour's "lies" and "broken promises".
23. In October, Skibbereen town councillor Frank Fahy said he would never run for Labour again, claiming all it had achieved in government was to become "more arrogant than Fianna Fáil". Though he has not technically quit the party, he told TheJournal.ie that he has "every intention of resigning" and indicated he would do so at the next available opportunity.
24. In the same month, Donegal county councillor and former mayor Frank McBrearty Jr resigned from Labour, citing broken promises by the party.
25. Also in October, Killarney town councillor and former mayor Seán O'Grady criticised the party's abandonment of "red line issues", saying the people paying the price of austerity are the ones the party has historically protected.
26. Dublin city councillor Paddy Bourke resigned from the party.
27. Wicklow county councillor Jimmy O'Shaugnessy also quit the party in October, citing the Budget as "the last straw for me".
2014
28. South Dublin mayor and councillor Dermot Looney quit the party in January saying he stands "diametrically opposed to government policy".
29. Mallow town councillor Jerry Mullally resigned from Labour in the same month citing the party having "led people astray" and "broken promises" while in government.
With thanks to Politics.ie and It Only Encourages Them.
First published 30 October 2013
Have we missed any? Let us know in the comments or email hugh@thejournal.ie