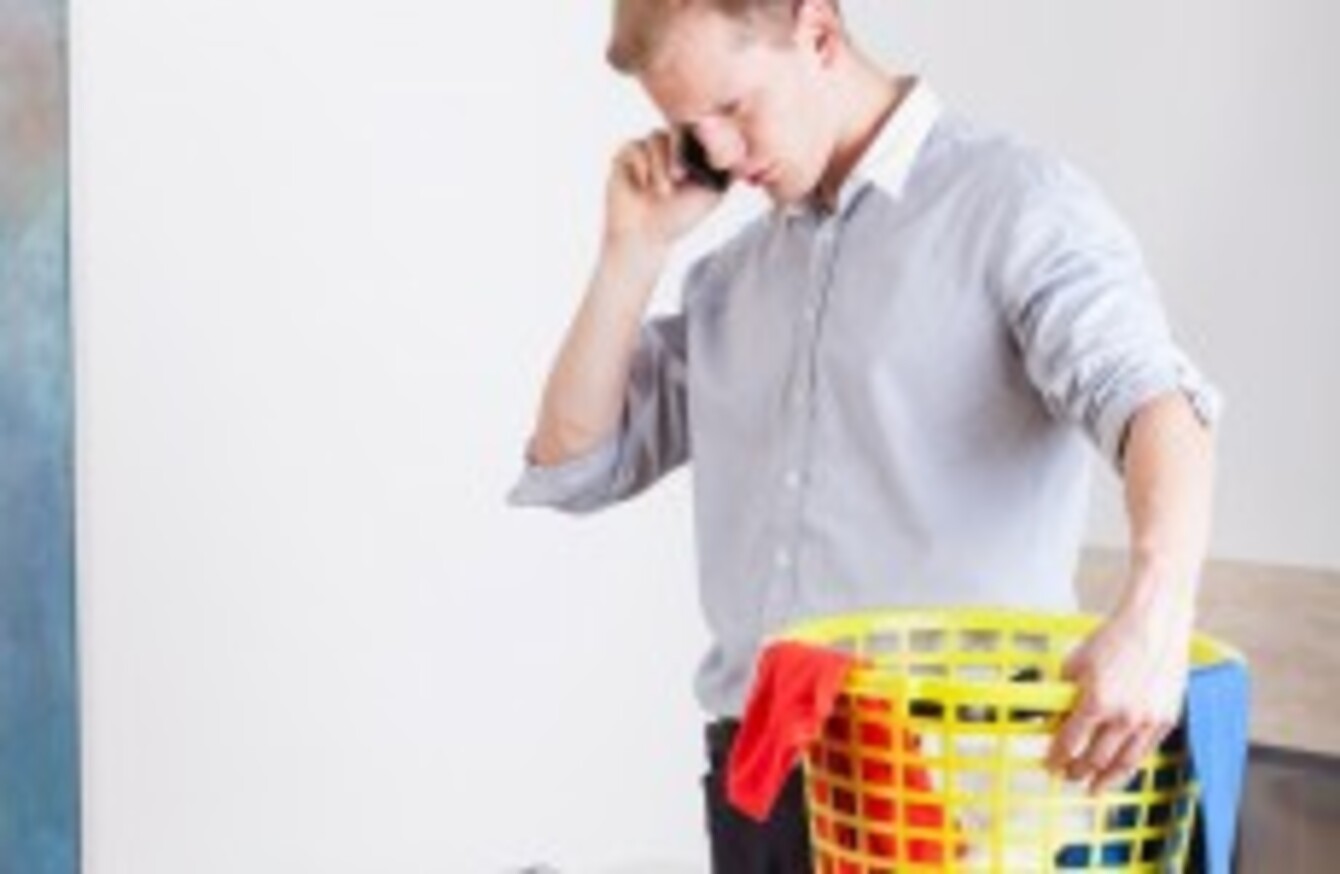 Image: Shutterstock/Photographee.eu
Image: Shutterstock/Photographee.eu
THE COMPETITION AMONG startups trying to get their hands on busy customers' laundry cash is getting hotter.
While London-based ZipJet, which we first covered when it launched in Dublin last month, boasts thousands of customers in the UK and Berlin, home-grown dry cleaning app Laundrie has been quietly building a customer base – and undercutting its larger rival.
The Dublin company, founded by former finance worker Evan Gray, now has its sights on mainland Europe with plans to launch in Italian fashion and finance capital of Milan ahead of a possible roll-out in other Irish cities next year.
Like ZipJet, which has the backing of German tech giant Rocket Internet, Laundrie handles the booking and delivery component of the work. The actual laundry, ironing and dry cleaning is carried out by an approved local business.
Gray told TheJournal.ie the appeal of the service came down to simple convenience – having your suits, shirts and frocks dry cleaned and washed without having to leave home or the office.
I've been in a white -collar job and it's a pain because you usually can't get out of your office before 6 o'clock, when your dry cleaners are already closed," he said.
Ripe for the market
Gray admitted there was little difference between Laundrie and ZipJet's services, with the exception of price. A quick scan of his company's current pricelist shows most of its charges are between 10% and 40% lower.
Milan had been picked as the next city in which to launch because there was no one offering dry cleaning on an app, making it "ripe for the market", Gray said.
We want to be the first app that people download for dry cleaning, because the way I see it that is the way this service is going to go. And once someone else gives someone a good service at a good price, they're not going to be so easily swayed."
Gray said the company was focussed on Europe rather than Ireland for the immediate future as there were only a few cities on the island – Cork, Galway and Belfast – where the app would be viable.